WAR 1939-1945/6 – WORLD WAR II
`CARELESS TALK COSTS LIVES ... Don`t forget that walls have ears, my dear ... !
` ... I & the Church grandmothers always bake best Rock Cakes & ginger biscuits to hand a generous bagful to every Squad of our soldiers coming or going from the Railway Station  & the WVR see there is plentiful hot strong tea ...` ...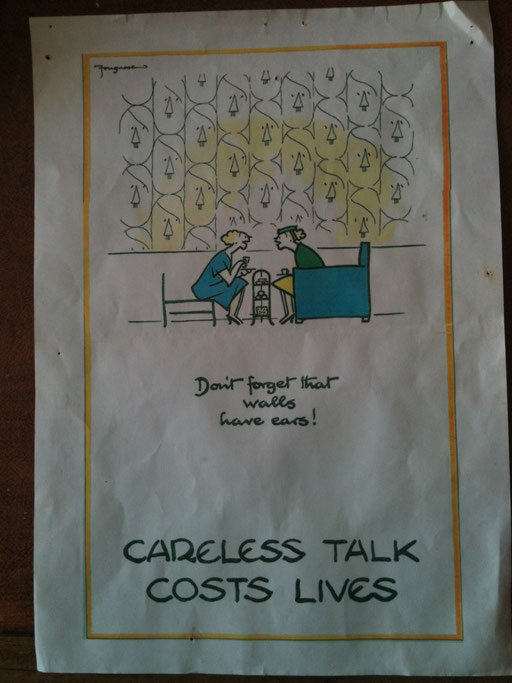 THE WORLD of my great-aunts, their sister my grandmother, their mother Teresa Murphy Carroll a CLASSICIST born 1839 Dublin = WAR histories into the 1940s  :
... and Wartime World War II - 1943 – 1944-1945 CLACTON-on-Sea, East Anglia, London & Manchester :   Came " George Colonel Andre widower `up the Chip Shop` at CLACTUNA Great Clacton  ( ref. Little Doomsday Book)
... they are Roman Catholics  Miss Bessie Martha C. Williams who talks with General Charles de GAULLE a Catholic of France, Westminster Roman Catholic Diocese & other places 1957 = he & family given `sanctuary` England the 2nd World War – her youngest sister b 1880 Miss Annie Agnes Carroll Williams sculptress marble & stones, terracotta worker, Manchester & Liverpool  - and Mary Helena C.W. church singer & Milliner, Mrs George Ernest Gordon – 3 of the  5 daughters of Teresa Murphy Carroll CLASSICIST :   
NEW READERS – RECORDS of  1935-1936 POLES NORD to SUD are in the big piece
`scaffolding` called "1937 SUMMER ANDRE MALRAUX, Josette Clotis, Greta Ransom, Clacton-on-Sea and WEST GREENLAND ..."  on www.greta-ransom.com ... and other web sites  - these are without too much colour-code as it was felt necessary in the initial launching 31 January 2011 AD  `document in 3 parts – a scaffolding` :  
 2011 AD  Centenary of my young father Frederick John Ransom elder son Frederick Charles Frobisher Ransom and choreographer ballerina wife Jean Minerva nee San Julian Weddell :   Their England home is the little house `Jerusalem` DEPTFORD by the sloping Park to the river Thames ... the house where is young mother Millie Frobisher widow Mrs John Ransom, a granddaughter of the EARL of LINDSAY Crawford tried hide from these murderers of her husband at Hithergreen School 1890 – LINDSAY claiming all the GROTE HOMES RANSOM ESTATE worldwide from 1883 the moment the marriage was made at St Magnus the Martyr the Seamans Church on the River Thames, City of London  (they LINDSAY Earls then wrecked the churchyard their roving `old Poop` training having them always on the lookout for our lands, paintings and Mansions, isolated farmsteads Scotland of my families and their in-laws out to 2nd-3rd cousins )
Of interest to Church historians :   1939 SAINT MAGNUS THE MARTYR Roman Catholic great church on the Thames London :   I, 6 years old with family members am present at a winter-tide great Mass & late afternoon Benediction ceremony 1939, in that great Catholic Church its interior so much the architecture of Ancient Rome ... I have given an account of this on my very full web sites – records :   )
1940s -  talking point of interest and pride to Roman Catholics and Converts is the  NORD–SUD POLES TOUR 1935-1936 – the 8 months wonder that their great-niece, grandchild of their sister Mary Helena,  Greetah tells them of :  moral couplets are sometimes spoken by Annie-artist from her readings in The Ingoldsby Legends ...
RECORDS :  The Diarists of those years are day-by-day Len I. Ransom b 1921 Argentine citizen and my young father F.J. Ransom b 1911 British-Argentine citizen his `SANCTUS SPIRITUS` journals kept every week or two weeks from when he is 12 years old – they have been assisting lawfully an Aunt maintain the Family Estate spun twice around the globe from Anglo-Saxon times & the real HOMES for all races & nations educating unwanted children in languages, religions, sciences, medicine, arts, agriculture and horticulture and all civilized needs of the peoples of the Globe outside Britain – In Scotland most powerful Scots Lords disapprove of the Estate much bordering seashores of the world & with approval of appropriate independent nations  = This disapproval by Scots LORDS of HHhh   umanist worldwide education is known to be outside the LAW of Great Britain its Empire & Commonwealth - NB:  education in the British Empire is a miserable 3rd from the bottom of world education surveys & charts ... Population Studies etc :  
1936 Spring NEW YORK ... the NORD-SUD Poles tour – we are asked by GROTE Brokers New York to help our Aunt Margareth nee Ransom widow Mrs Thomas Immanuel GROTE make a Tour of the GROTE HOMES with the heir and sub-heir :   many complaints have been received by The United States of America Government and Wall Street GROTE BROKERS about certain British visitors insisting by speech that the RANSOM family are Apes & Eskimos  ( = of foreign blood lines – in Britain since Roman Britain Empire times)  & cannot be allowed to own property – The USA Authorities and Wall Street et al have since 1929 pointed out to these Lordly creatures who keep `in  the shade`  that the ESTATE is outside the BRITISH EMPIRE and that no official complaints are received from Westminster Houses of Parliament or the Sailor King George V who appreciates the worldwide Grote Homes – he having known the founder Thomas `Tiggy` Grote and his wife Margareth nee Ransom  ...
Diaries LEN, FJR, FCFR, and `Letters from JEAN` to her son who is known as Dr John RAY R., 1941 ... 3 degrees Astrophysics, Animal Management, LAW – working NASA then to WASHINGTON State office ... slain horribly June 1969 at Montrose Basin on our 1500 AD farm home of Lady Japan of Okinawa and widower F. RANSOM – marriage 1504 Bruges Cathedral ... she came from her Convent and wore a gown of salmon pink and apricot shades, age 27 years her parents dead she had a brother a Japanese Arctic Captain who had asked F.R. to call on her and perhaps they would be suited :   Issue 5 children ... See my assembled work from records `MAGGIE nee RANSOM, m CAREW, widow takes another CAREW – her children return to name  RANSOM  " just this once we hang by the woman, daughter" says my young father teaching LENNIE and me the family history ... translating easily letters and diaries in Latin and Arabic and other languages ... 1936 to 1939...  before another WAR COMES September 1939 :
 1942-1945 - 2nd World War  :
CLACTON-on-Sea – life in the little town – the excellent education in the Wartime schools ... music of all kinds ... CHURCH ancient & modern :  the great swing bands on BBC or Records could be bought :   films with popular tunes – early morning Workers whistled them – Clacton-on-Sea kept its 4 Cinemas during the War Years :  3 schools open then 2 private schools from 1944 :
`Make the SIGN of the
CROSS when FACED
with EVIL` ...
The daughters of  Teresa Murphy Carroll CLASSICIST b 1839 & husband John O`Brien Williams, he a`Superior Silver Worker & inventor :    of Dublin Sackville Street, Manchester the old Manor house, Liverpool, Highgate London ...   then retirement CLACTON-on-SEA : 
My grandmother Mary Helena Mrs George Ernest Gordon amateur church singer, her own private Millinery House at Highgate -  her sisters, my Great-Aunts The Misses Bessie Martha Welfare & the Mission Walton,  Liverpool  :   & Annie Agnes Artist sculptor stone and marble & terracotta Harold Rathbone `Della Robbia`Works  Birkenhead :
READER will like to know, be reminded, that `people you know` in these cities, small towns, villages of England are surprising in their connections to the globe – here we are in a world of Irish Roman Catholics, French Catholics, Quakers, Nonconformists, Methodists, who know their families foreign relatives & ancestors back to Roman Britain & forwards – there are Refugees (well heeled) coming from Europe like the Huguenots at the Revoking of Edict of Nantes 1683 when they 40,000 in indignation came into East Anglia & Thames with skills paper-making, weaving, much craft work and farming –
(    NB:   1968 Andre Malraux who met Teresa Elizabeth Gordon December 1924 Deauville & with young friends helped she and friend Miss Plunket Greene to PARIS – the 2 girls had been robbed CALAIS by Jimmie JONG – he had robbed a Warehouse of money – tried get them into trouble – but Teresa a fine horsewoman when a child got to PARIS with a bunch of young people including Malraux back from ASIA – The girls had the import ant days of ChristmasTide at The British Embassy Paris :   Here  CLACTON-on-Sea 1945 and into the years to his early death 1976 he is still acting my Guardian of 1937 – this worldwide important Role granted him by world, several Religions, civilized little Nations,  is surprised in an English village butchers to be greeted in the French of a village where he has friends around - `Our countryman Andre – we read all your books – and visit 2 yearly our relatives – we share a grandfather 4 and 5 generations back – (we come back with a 2 week hangover – that  wine !)  they had come into East Anglia   (where they knew the blood line of his mother she established 9th century AD Histon)   – many branches, some known to my great-aunts Bessie and Annie & the Seas Edges 1940s when he a Widower with 2 dead brothers too comes for healing – singing in the great R.C. Church of our Lady 1945 spring onwards – it is my two great Aunts of the tall house `Stella Maris` 10 Granville Road who help steady him in his despair & grief = Singing the MASS 1610 Monteverdi had him go forward – it HIT Flower Power London in the 1960s lifting up the Heavens with its hope and joy : www.greta-ransom.com `1937 SUMMER etc` came from Wars of Spain 1937 to Clacton – his mother has this blood line HISTON back to 9th century AD Norfolk-Suffolk – she and her family would visit Saxmundenham Hall late 19th century – letters, inherited moneys, into the 1930s : ) 
Born 1933, to me as a small child the world was round and I knew my ancestors & their descendants of 14 Races and 27 Nations all marrying into us Ransom down the centuries because our work is the seas the SEAS EDGES ...Knowing `your people` was not at all unusual if you lived at the Seas Edges.  And the families of my Southern Irish great grandmother Classicist include Murphy shipping, Carroll & O`Brien all with Sea connections down the centuries & some are welcome and asked to push open a door into the Vatican & a cousin or two live in there ... The big world to us is also a small world where people Act the Gospels Out in whatever Religion is wholesome ...
I have no Racism being 14 Races 27 Nations and they all send me Xmas and birthday presents – at my birth a nice Arab King sent Incense and Myrrh – no gold because he knows Tiggy and Aunt Margareth for decades and she has more gold than him – but he supports the real HOMES that Tiggy established – his own kept quietly where an Empire might object : )
1943-1944 CLACTON-on-Sea :  those who have not gone `evacuation from the seashores of England`  ...  very aware of the WAR a few miles across the Channel would quietly, seriously be walking about the little town, to the one Greengrocer opposite the Chemist Marine Parade, Co-op & International, Chemists, Post Office, basket or bag, greetings & exchanges spoken quietly about the morning newspapers news, perhaps serious matters the past week – reminders to pop in the Cinema and see the Pathe News for this or that – and the Odeon, the Century, `the old little Kinema have a good film on` :   But again comes SCOTLAND WITCHCRAFT – CRASH!   Just as it drifted about on the Sea front 1910-1930s, lingering in big houses even into the early 1940s :
The town was advised by the dainty but energetic great Aunts of `young Greetah` daughter of `young Fred` to MAKE THE SIGN OF THE CROSS IN THE AIR – pick up anything and make a cross – carry a cross in your shopping bag – display it at unfortunate Teresa when she comes at you treating you like SERFS, slaves of the British Empire – she has been with THEM again !
1943 Spring - Annie says she " Teresa our niece"  sounds like a Banshee again – " ... its after she has been up in London and about the Shires with THEM – some of them that came down to our seafront before this War began – remember if we saw them when taking a stroll I would take your hand and say `we take the low road` ... if they were on our beaches then `we take  the high road` :  And I am used to Annie Artist quoting a couplet or verse from THE INGOLDSBY LEGENDS – sometimes Bessie cautions her `not in front of the children Annie` :   Great Aunt Annie goes on to explain, 1943 after I have said the noises our mother makes in the Rec when it is night time ` there are Banshees in Scotland and Banshees in Ireland too – but it is real people gone MAD – So you should ignore them & our niece when they say they have a ghoul telling them what to set about & go to the neighbours & tell them  -  the ghoul comes out of a bottle – we know this in Ireland ...
 So I say THEY HAVE ALL BEEN AT THE BOTTLE again ... "
Annie Carroll Williams since 17 years old has been training in the Arts & Crafts World – Liverpool ... Liverpool has the ART SHEDS where her friend Ruth Bare artist is ... Ruth comes visiting to `Stella Maris` 1945 – these young women had got free of embroidery & Victorian clothes not at all suitable for modern life`1890s-1900s (All this ARTS & CRAFTS histories of British Art Movement can be found on internet) 
 I am next year engaged R.C. Church & Vatican and allowed `walking out`with the Widower my Guardian since 1937 October – his mother has an ancestral line everyone knows of 8th-9th centuries AD Family HISTON – first recorded Histon River Norfolk, then the `Thorpes` the seas edges (sadly now much coastal erosion since 13th century) descending to Kings Lynn & 19th century Saxmundenham Hall Suffolk :  1947 February after Permission granted my Guardian 1933 the Vatican to make Early Marriage to my Guardian of October 1937,  Annie Agnes Artist  went around `Stella Maris`  singing  Irish songs in her pretty lilting voice  " ... so you want to get married but your much too young ... and others ... :  The St Clare`s Convent Nuns were overjoyed – the groom is allowed sing in their private Chapel with the Priest – Mrs Taylor Choir Mistress had been saying " Choir - that young fellah Andre Malraux is not taking the robe – with that voice he is taking the veil – but now Greetah has grown tall so tall I think we can call them Romeo and Juliet ... Hhhmm ..."  ( He learned to sing 1920s in Paris from lessons Alfred Deller as many young men did ... )    
(Of course with a Wartime genocide happened to many of the Thomas Grote Homes around the globe it is necessary that heir and co-heir and he Guardian are quietly put into place – we were all deceived from 16th April 1947 & never got to meetings that summer in Rome, New York and Peru – so many good civilized citizens the world were insulted by cunning drug-and-bottle ill-bred aristocrats wearing big boots at Westminster by Moonlight :  All work assembled links this history of 2,000 years & destruction for money & weird ignorant hedonism www.greta-ransom.com & other sites :)
++++++++++++++++++++++++++++++++++++++++++++++++++++++  
A long tragic trail can be travelled by the initial assembled Records `a scaffolding` Document in 3 Parts called " 1937 SUMMER Andre Malraux, Josette Clotis, Greta Ransom, Clacton-on-Sea and WEST GREENLAND –  
 Also RANSOM Ancestries, histories in 4 parts – part 5 is in need of editing ... This great SAIL continues, down the centuries from B.C. Udewalla Jutland Mediterranean A.D.  Londonium, EAST ANGLIA,  to the present day :  
++++++++++++++++++++++++++++++++++++++++++++++++++++++++++++
1930s into the 2nd World War  ...
 "  SHE WAS MAD AND SHE WAS POWERFUL , and so were THEY her noble aristocrat FRIENDS-FIENDS ..."
" And 1940s BRITAIN in another WAR -  its EMPIRE showed gallantry, and with some gusto or slow acceptance, even reluctance, agreed that  `a statement must be made`  :    But they were all in THEIR GRASP – these hedonists – many got out over Hadrian`s Wall from Scotland – got to WESTMINSTER by MOONLIGHT ... it stretched into Scandinavia through blood lines ... with plans made to hold on to the money ... "
New READER needs good background to these times – a useful book 2,000 AD is Piers Brendon `DARK VALLEY` & it is helpful if there is a memory of old people talking to us about The Great War in which they had taken part – the beach men who fought 1st World War who looked after the Chalets at Holland-on-Sea are speaking  1937 to young author helper in the Spanish Civil War ANDRE MALRAUX – they know all my families and I am used to hearing the histories of people around – Mr Shoeman great singer our Roman Catholic Church ... when we visit the Cemetery afternoons to take flowers and pay homage at teatime especially in Winter ...these people had also experienced the sinking of the TITANIC & we children born 1920s, 1930s, heard live encounters of this :  
1942, 1943-1944 REPORTS, letters, oral :    " ... your great-Aunts Bessie and Annie showed how to take away her power – have the town see – Aunt Annie was shopping in Boots the Chemists and as she tried to leave her niece Teresa came at her like a Minotaur foaming at the jaws with upper class jargon – but demure Annie artist grabbed an umbrella and a role of newspaper and made a cross and advanced at her – she urged the shoppers to make the Sign of the Cross in the Air ... Teresa muttered and left the shop putting her head down as she turned into the street :
Your Aunt Bessie Martha met Teresa as she came from the Post Office in the High Street – Bessie made the sign of the Cross in the air and then may have pulled from her handbag her big black old Irish carved Cross ... Teresa finished her mouthful but had to leave – then remembered she needed to do some business in the Post Office – became haughty but otherwise calmed down ... Now the town made the sign of a Cross in the air or crossed themselves when they saw your mother ... after a few weeks it worked ... but there were still outbreaks ...`
+++++++++++++++++++++++++++++++++++++++++
2016 AD – IDEA ?   :    I wonder if perhaps CLACTON should recreate an old INN called `at the SIGN of the CROSS`  for the Tourists – perhaps cocktails and beers of the two Wars could be sold – memoirs & DVDs ...
?  It might be sited towards JAYWICK where the 18th century Smugglers ran their brandy-laces-letters from a spy into the Wash Lane area :  Or towards CLACTUNA which is recorded in Little Doomsday Book ...
+++++++++++++++++++++++++++++++++++++++++++++++++++
READER might care to be reminded I am 9-10 into 11 years 1943-1944 – but it is known about the town I am the much travelled heir GROTE HOMES & RANSOM worldwide Estate and Len my young Uncle FLYER-Musician-artist co-heir – therefore it is most necessary I be quietly firmly with COURTESY warned of the unholy state that Teresa Gordon Mrs R. is in again = she with young Fred FJR her husband in the Army, promoted to Captain 1943, has to be managed !    Railway observe her – Ah she has been on her days off from Prison attending back of big buildings London Parties, Whitehall, one on an Aircraft carrier Portsmouth :  these are  childhood & youthful friends of the 1920s and many have a firm upper Class ill-educated mindset – they all want to be Governor General to pieces of the British Empire :  Readers who have this work on DVD earlier have had time to thoughtfully consider & re-consider 19th & the 20th century histories ...   
HIGH SOCIETY & MEDICAL MATTERS :   some EXPLANATION : 
Mary Helena Gordon sister of Miss Bessie Martha Williams & Miss Annie-artist Williams has her troublesome daughter b 1906 Teresa Gordon Mrs R. descend upon the town,  again treating us all as serfs – as that `Jurassic Mafia` 1920s-1930s  close to The Royal Hotel :  From January 1942 Mary Gordon has been taking care of her three grandchildren not in `Crail` Skelmersdale with a wall painted as a country scene by George her husband – ( it made `Crail` like a half mile long I used to feel )  – Teresa managed another prison stay Worcestershire 26th December 1941 – 2 years sentence then transfer to a good Clinic until her husband returns from the War
(historical note early 20th century the Victorian Loonie Bins are also called Nut houses, and Cranki Houses – learned 1st World War German hospitals- Krankenhaus, & also `Bats in the Belfry Clinics ... )
 But Teresa`s Big Boots aristocrat chums have her released after a year – getting her many releases of 12 days at a time that year :  She has spent Christmastide 1942-1943 at Cliveden (Clifton-on-high Seas !)  home of the Astor family ( they away Wartime in Australia) with mixed Top Brass of several nations on the British Wartime side – French, Poles, USA, Dutch too ... Food was magnificent we hear – flown in by the Yanks !   ( Bet the French & Russians contributed from their old game of swopping liquors just beyond the Shetlands helped out here – Seamen do not fight a war without some good liquor it was known about the 7 seas  )   : 
Mad Mother Kali/Clytemnestra is part of a `Roaring 20s` young set & had ridden in private horse races since her early teens often winning – liner jaunts USA and Asia were taken :  Now they are looking old – but like most of them she has never given up `dope` & the bottle - but she only takes Brandy throughout the meal :  
( ... it is known that drugs at an early age twist the mind into greed, self importance & nasty habits :  An American in-law will say after living in Kenya 1930s  " heroin makes a Saint Sin deearh – Americans only take a pinch of cocaine – in Kenya heroin was cheaper than sand ... over here end orve tha 20s they`d keep on the go for 4 days then fall down – after another 4 days their servants chipped `em out orve Rigor Mortis ... I did not think that fun ... " )     
This world that my families keep away from is a problem since the late 19th century  - it makes a lot of `dough` or `brass` for British Aristocracy of the wrong sort – the City of London tried keep out TEA and OPIUM noble traders = problems go into the 1960s & continue to-day we see from daily & weekly news :   (Dope taken early fixes the young mind – Teresa & her chums of the big places are a showcase ) :
Clacton town has beaches closed winter 1939-1940 to 1944 – a good broad road on the cliffs above has the residents still able to sit in The Gardens between the designer houses the Holland end, walk a dog & rest on big slatted seats & read, produce a knitting-bag, work at embroidery, talk – these are sturdy wood seats for 3 or 4 persons having comfortable back rest and arms for the old or invalided to grasp while rising – 1900s onwards no expense was spared to make this seafront a safe place with sunken Rose Gardens from Pier towards Jaywick, and terracing with hardy shrubs and small trees from Holland to Jaywick end = I grow a tough purple Hebe from cuttings first taken on these terraced cliffs 1950s – the Town council employs Trained Gardeners & they have a wide knowledge of the work, the rare bushes and trees & give advice to townsfolk for their gardens – Interesting trees include the 3 Monkey Puzzle trees unique when discovered on Norfolk Island 18th century = Various Botanical Society members came to worship them – reverently removing caps and trilby hats it was said – and perhaps holding a Nature Service or lecture by the Leader of the Group ... :   
MORE RECORDS :   19th century-20th century 1930s-1940s
 Making the SIGN of the CROSS at persons in an EVIL condition :
CLACTON-on-Sea :  In the Wartime town 1939-1948 ... A history of ancient EAST ANGLIA FAMILIES and their family links to almost every nation of the Globe :
BUT let us return to XMASTIDE 1942/New Year 1943 – here & there it becomes of interest to scholars & others travel the days into 1949 ...
www.greta-ransom.com `a scaffolding for the records the assembly to come : ` name is `1937 ANDRE MALRAUX Josette Clotis Greta Ransom Clacton-on-Sea and WEST GREENLAND `
The 20th century history leads to separate pieces ` Pierre DRIEU la Rochelle` & ` Seas Edges` , music, literature, and `Ships that Pass in the Night`   Records, oral, letters & Scientific meetings, City of London & worldwide participation begins 1959/1960s to assemble `the greatest crime on earth - of civilization – "the Clowns !  They have gone mad, insane ... now they have to cover it up .."  We hear from those shocked as the Gates of Hell are opened by many mourners who have experienced parts of the imaginable in the 20th century - beginning Janury 196o that   " ... old law persons ... want it called Genocide ...they are keen that this word is used in future ... made public ... we used to be proud to be British BUT NOT ANY MORE ... those children worldwide have been sunk in nets some are in pits and concrete buildings put up quickly to hide what has been done ... for money and quick profit ... fouling the seashores of many nations ..."  
1942  December 26th `Boxing Day` in England  :
Around us this year we have had `the mad & the powerful visiting, threatening, spying ...  & East-Anglia and  England is in their grasp ` ...
Of interest is that the young Polish hero JAN KARSKI visited for a day escorted by WESTMINSTER Diocese and other leading British Humanists ... to talk to MARY GORDON my grandmother ... My co-& sub-heir LEN Immanuel RANSOM refused flying RAF was posted to Blackburn with his young wife (a former distant cousin Miss Weddell Argentina) & their nearly 2 years old son Rudolph Weddell Ransom to die age 12 years :  (  see `House of the Lavender Pearl Windows` 1935-36 )    Lennie `my best friend` when we are flying about the world 1933-1939, could not leave his work as Jim JONG a spoof Major kept an eye on him for the noble mad & powerful – he sent a RAF friend with messages to Granny 1942 spring – Lennie & young family helped the owner of  a small factory ex-Grammar school, good Latin & history, & he luckily understood PIMPS & had seen JIM Jong at Races 1930s ... Quiet connexions were important here ...  (This history of us all is found in the `scaffolding` that assemble of about 3,000 pages & pictures `1937 SUMMER` etc. www.greta-ransom.com ... for The MARTYRS ... & into shorter pieces my web sites ...     
1939 October – spring 1946 - Clacton-on-Sea  :    The long Railway workers house Walton Road built c 1870s – Mary Gordon widow since March 1937 was made very ill, in a coma, a Nurse got from London October 1939 after 3 of her grown children had gone to War – Teresa & Jimmie Jong (a self appointed Army Major 1939- a childhood aquaintance of GRAND `Mafia` on the seafront since 1910-11)  is moved here from `Crail` Skelmersdale Road by "that bit of vermin" Jimmie Jong & daughter Teresa known him since she 9-10 years old (he is the child b 1898 Port Arthur to an RN & low post Diplomat marriage to a Swiss-Paris educated rich young woman of a very good Chinese Family = they had to keep him at arms length after age 15 his crimes were out of control – 2 years training in The Chinese Opera had him with most excellent marks for EVIL PARTS ... He is on our backs until his death 1981/2  "in a London Nursing Home called `The Angel & Crack`"  (I think perhaps the Clinic has a PUB next door called `The Angel & Crack` ?  The modern speech had become very different from my early QUAKER –
I  G.R. went to school at 1 year & 4 months 1934  (rests mid morning & afternoon in my pram & looked after by 2 girls whose parents sang at the Rutland Boughton Poor Man`s Opera Glastonbury as it was called – great singers came for free including Paul Robson) ... Our teacher was 80 but as bright as a 30 years old – the school was across the road from The Labour Club & the Greek architecture miniature Masonic Society building, the tiny roundabout and the Milking Cow brought mornings or evenings where we filled jugs for the older citizens = The teaching was terrific about world history & I sat in the front row until my rest times :  It closed when I was 2 and three quarters heading for 3 years – but I can see the small delicate teacher her grey hair and plain pure woolen clothes ... I had traces of this Quaker speech until 20 years of age & working in Colchester Museums 1950s, & they Curators were very proud of the remains of my ancient speech of the 17th century Essex & Suffolk :  I have described it in `scaffolding` Document in 3 Parts  `1937 SUMMER etc. `  & teaching it to Andre Malraux & Josette that Summer 1937 – 1957 he could throw phrases at me and insist I Curtsey to him again ...  : 
1939 October :  MOVING GRANNY Mary Gordon in a coma :   family photo albums, letters, clothes, paintings by GEG my grandpa were burned in the little `Crail` front garden & Aunt Winnie`s cat Sooty poisoned – the old part time gardener for the area was called to take away a dead cat – he will give accurate and tearful accounts of those days : " young Fred Ransom called away to help with Army recruiting – Harry Gordon gone to make planes then 6 weeks later moved to transport to get anything on the roads – even first world war cars got off old farmers – Harry telephoned and said working 17 hour days !  Miss Winnie Mary had to join the ATS & disappeared up to Manchester to all the Butler relatives – I did not know how to make contact at first – young Esther Mrs Potter married to the son of old Mr Potter the lifeboat went to Woking to their relatives – Mr Potter Lifeboat and wife running Clacton newspaper and on duty night and day with the Lifeboat – we all came out of retirement to help with anything – strong tea kept us going ...
"  That Christmas 1941 the town heard rumours that Mary Gordon would be having to take care of her children as her difficult daughter had gone mad again ... she and the three children lived in the Walton road house from January 1942 ... she said not to worry anyone as we had a War on again ... ... ... "
1942 January :   So we three, me Greta (Greetah)  8, John 6, Colin 3 & a half years, arrive from Bulford Salisbury Plains by train January 1942 – we have WVS ladies & a Policeman outside the railway carriage for the long journey to Clacton made in 2 perhaps 3 parts changing trains - & arrive early evening having left Andover at 9 am - met by Granny Mary Gordon with a Taxi to Walton Road, our lovely `Pearly` house around the corner to the REC at 112 Vista Road is to remain closed orders Teresa & her noble chums who will sometimes cook themselves big hearty meals there :   We are to have some protection from Church and townsfolk - It was considered a serious matter by some in The Whitehall War Office London that my father had been sent to The Philippines and that he woke up on a plane halfway there – He was HOME DUTIES ! 
He is trained in Stores an expert because during his Army years he had permission and help from some British Army persons to run the great worldwide family Estate GROTE HOMES educating children to 18-20s and the attached RANSOM estate begun many centuries ...  which was able from shipping & transport to fund much philanthropy especially medicine-farming-sciences-arts-safety standards in technology-mining fishing & schooling, sports facilities, retirement homes for our workers – standards examined by others who tried do similar improvements for the green earth the blue seas and human beings all shades of skin :   since the murder of Aunt Mag`s husband USA citizen Tiggy Grote 1904 Arran Island W.H., Now the Estate was forced to keep a low profile as certain powerful Scot Earls & Lords vowed to demolish worldwide education as it would interfere with their PROFIT – some employed 2 year olds in factories India & Asia  :    But quietly 1920s the British Army used parts of the Estate occasionally as a training ground for the soldiers & this taught them skills of administration as well as good relationships with other nations – but it had to be kept in mind that these certain British Earls & Lords did not approve education for the masses – it would interfere with cheap labour Britain and worldwide they muttered – they infested Clacton-on-Sea seafront, town and villages ...
... British Police had a strong name for them & would give warnings that the Police Scotland or London or Norfolk had telephoned to say " THEY have got the Bailiffs in again – heading your way – watch all small shops with one person in & warn Pubs they only serve for cash !  And there were other warnings – I still wonder what they did, Mr Jong too, with that chunk of butter in August – it must have weighed 200 pounds (you can put that into grammes if you must) – perhaps they thought at 1 am in the morning it was cheese – but they got plenty of liquor and fags on these old Scotland forays :     
1942 January through the year Teresa Gordon Mrs Ransom is given too many `releases` that year when she only served one year of the two year sentence & was not transferred to the good Mental Hospital to await the return of her Army husband 1943 promoted to Captain  :  She should NOT have had these frequent Releases for she was with her 1920s chums MAD and POWERFUL and we were all in her GRASP ...
 Her important London friends arranged this with the Prison Worcestershire :  JIM Jong well known to Clacton residents 1920s-1930s staying at the GRAND now and then each Season, is now a Major back of Buckingham Palace, strict entry the back doors,  with a 2 man Unit called `Intelligence`- all information comes first to them to sift  :   She was released every 6 weeks for 12 days – she would roll back in the dawn from London parties of the fashionable – then midday go to the Royal Hotel best bar or there would be lifts to Harwich – she was supposed to check in with the Police every morning – they did their very best in such difficult matters – My young father always said to them  " only do your duty – think of your family your house and your retirement Pension ... these things may change one day ... He was never willing to BEND or break Army rules :    www.greta-ransom.com gives the endless Reports on this year – keep it for your retirement – it requires maturity to follow it ...  :
Continues
++++++++++++++++++++++++++++++++++++++++++++++++++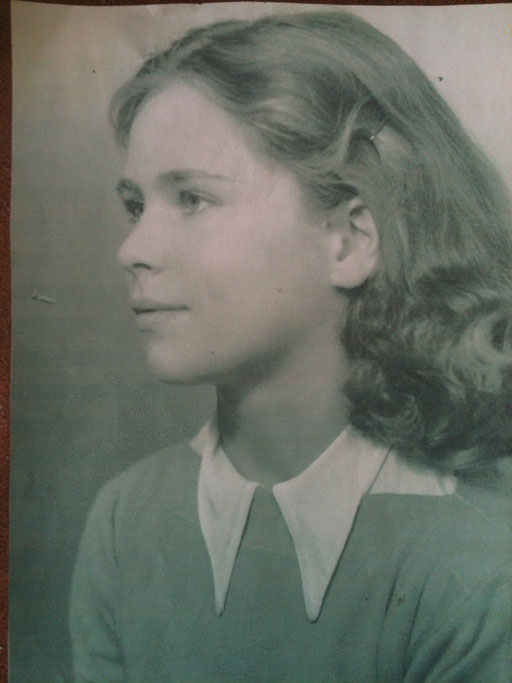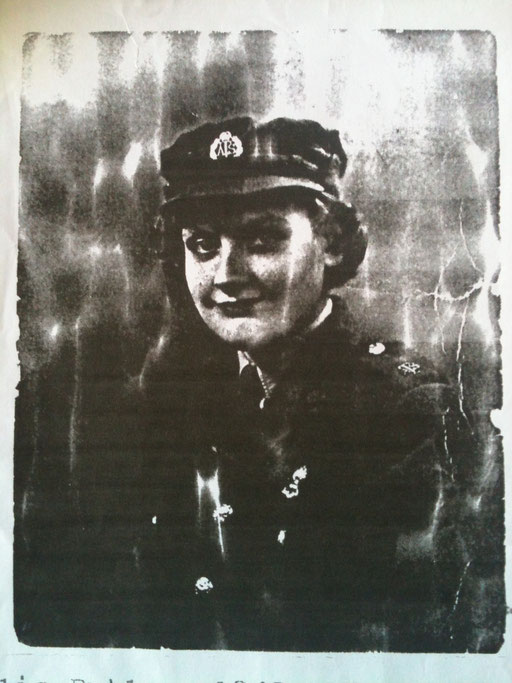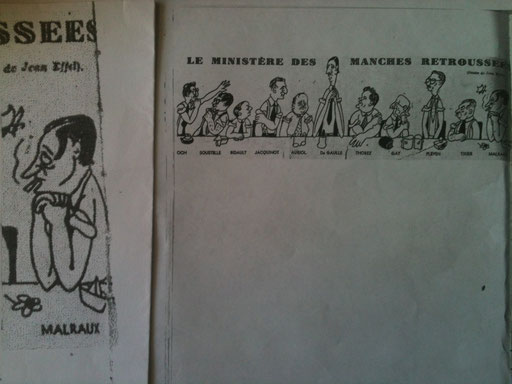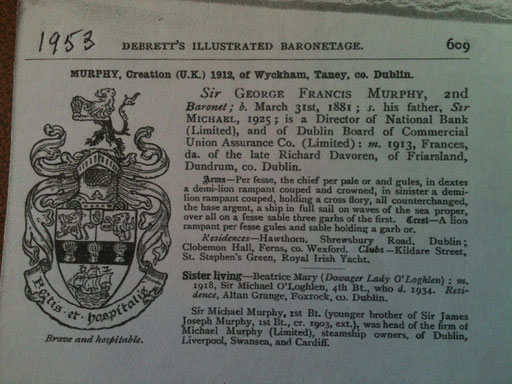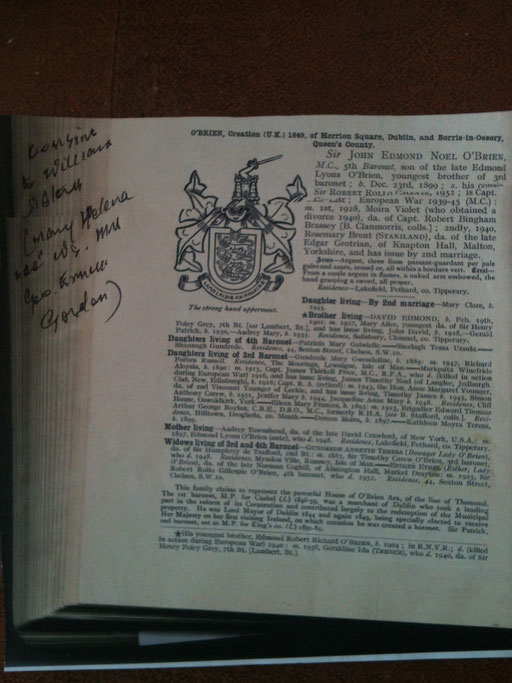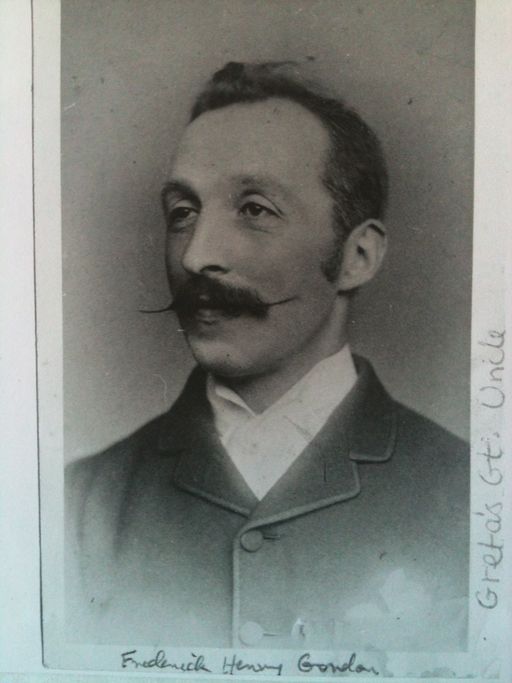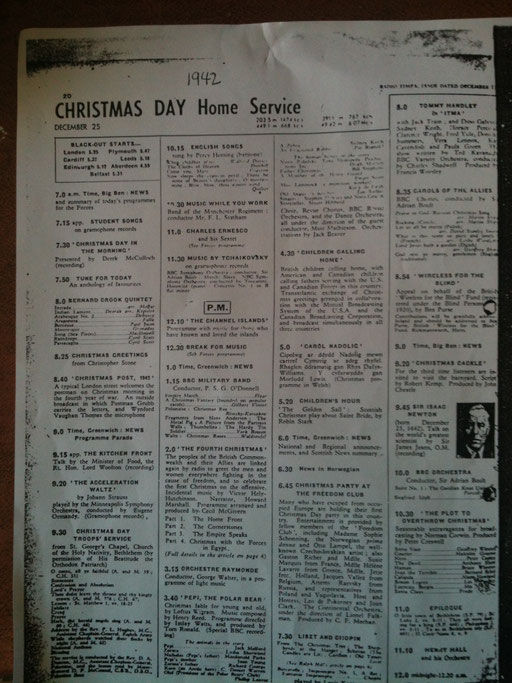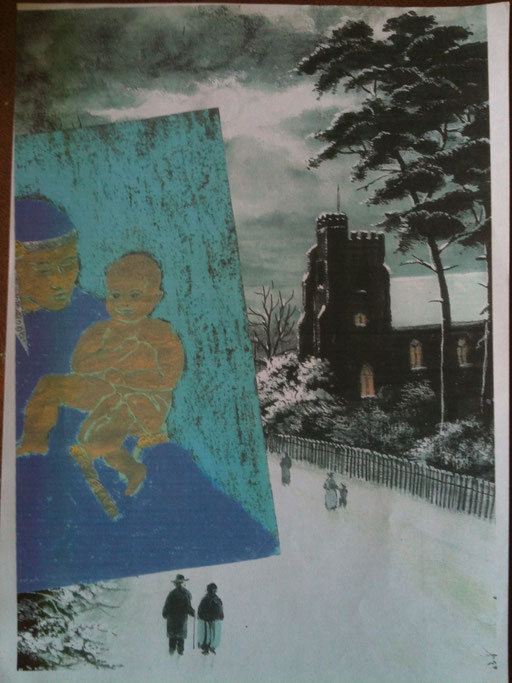 PICTURES - 1 to 8 :
First (1)  - 1943 spring Greta Frobisher Weddell Maureen Caecelia RANSOM age 10 years :   photo taken by Charles Magowan town photographer, musician (with 3 grand pianos in his house up at The Gardens Holland-on-sea end of  the seafront) classical, jazz and Scottish – he and wife of old Ayrshire families – studied Glasgow music & photography – 2 children Ronnie and Myra (photo tea-party of us all 1936-37 wintertide is used in other files of work   :
+++++++++++++++++++++++++++++++++++++++++++++++
Second (2) – JULIE Mary BUTLER ATS, 1943/44  (1919- c 2000 AD ) photo Charles Magowan above :  niece to Mary Helena Mrs George Ernest Gordon & Bessie & Annie, daughter of her elder sister Teresa – 2 Williams girls married 2 brothers Butler, Manchester ... a hard working Roman Catholic family very helpful in Welfare – brother `Bill` Butler to Julie a Mayor of Manchester :  Julie :  The elders of  the families Southern Ireland and Manchester can call at the VATICAN from the 19th century – 20th century they have a young friend from turn of the century called `Pacelli` :   Julie comes to join cousin Miss Winifred Mary Gordon Clacton 5 Colne Road the big Victorian house they begin to run as a guest house – Julie is a great dog walker the seafront winter-days with Clacton residents = frequently she must rush up to `Manni` to help the families & friends :
+++++++++++++++++++++++++++++++++++++++++++++++++++
Third (3)  – ME !  11th March 1939 - Greta Ransom 6th birthday – holding Sootie-Cat – my unfussy going out green beret, tweed oatmeal & green coat – Sundays for church and afternoons I have a straw bonnet with wild flowers made by Granny Mary Gordon ...
NB :  The titled ruffians, the gang my mother belongs to 1920s, call me `Ape & Eskimo` ...But I am shooting up – perhaps I shall be 6` 5inches like grandpa 4-times back POUL GRONLANDER, drawings show his deep blue eyes & the girl-friends of Uncle Harry Gordon Thorpe-le-Soken the Garage call Poul `very dishy-Hollywood looks & wished they could MESMERISE him into life again ...` :   Poul married Margaret Yates of Carlisle shipping – 5 issue – eldest son JACOP is the grandpa of Aunt Margaret nee Ransom GROTE - & one son is Count Poulsen of Norway  ...  : 
Great POUL is a polymath-genius & Trader & Catechist :  he is Chinese ancestry beyond Quingdao  ( his Scholar ancestor arrived Greenland to live & is buried there 1601)   His highly educated Eskimo part French young mother 2nd wife to his father  ( NB:  POUL has 2 brothers eventually with family USA)  (my Granny 5 times back `little soft white snow paws-Maria`) teaches him to look at seas life, sand-rocks-minerals-birds & animals & people & learn many languages – she has visited Venice as a Child & heard the wondrous singing = she tells her only child 1720s `we will go to the STARS – they are worlds like this – there will be invented ships that sail in the air and will take us – She is reading a book 1st translation into French of LUCRETIUS `De rerum natura`his life`s work ... :
Great POUL GRONLANDER exchanges Letters with the VATICAN Rome the HUMANIST POPE  BENEDICT mid-18th century – the Pope sent him a horse, botanical fruits, nuts, spices he asked for – they both believed in `the Botanical` medicine :  One letter from him says `come quickly – we must talk – I am going mad here...`  (This is in Latin of course ! ... other translations may dispute  phrase `I AM GOING MAD HERE – but read his history  first ) ... Captain Alan Villiers December 1967 Oxford is speaking on POUL & staying in the biggest house of oak put up Jacopsholmen West Greenland  "... one SAIL Margareth gave us the key – it was all on the shelves – the greatest  mind you`d ever read ... Oh we of the Sea, Alfred Charles too, have had so much trouble over this ... the Island up there had the greatest education the world has ever had ..."  ( Uncle Alfred Charles Ransom Rear Admiral 1st World War – called out end of 2nd world War when they were short of good Rear Admirals ..."  he is telling me, Weddell cousins, Andre Malraux, December 1946 the Quaker Rooms, Old Road, CLACTON-on-Sea ...
Great Aunt Annie-artist also reads a passage of LUCRETIUS with a passage of the Bible every night – 1907 her sculpture professor MANZONI recommended she do this keeping Lucretius alongside her bible – she did until the end of her life 1970s  ...
1930 she and Bessie, the Clacton & Seas Edges Police, some other Irish and Scots and local musicians held an all-night `RAVE` on the beach towards Holland ... I am to hear the dancing was Irish Jigs the real thing and food great – the music terrific =  Police said, winking an eye, they had best come too to keep the Peace :  & everyone had a wonderful  time  !   I was not born until 1933 !   She told this to Master Dave Lindsay 1938 & he to me – he was sad to have missed it – being 3-4 years old !!
The families have to make allowances for Annie-artist born 1880, with her boundless energy and enthusiasm  (same as older sister Bessie Martha) - for Annie began training as a marble worker & produced marvelous holy statues – she joined age 17 the Roman Catholic Professor Manzoni his Granville Marble Works Liverpool – later she and he went to help Harold Rathbone at his Della Robbia Pottery because `Uncle Harold`  " ... he could not do portrait likenesses or manage the financial matters ... "  : 
1981 :   I and my two children own some work their great-great Aunt Annie-artist did with MANZONI become Professor of Anatomy Liverool University,  & Cassandria Annie while they were assisting in the work at the Della Robbia Birkenhead Great Aunts Bessie and Annie Harold = who is great-Uncle to my husband PJPW, fishes BMNH  :  Gifts of Della Robbia from Israphel Brenda Fairrie Rathbone (Canadian families) to little Peter Rathbone Whitehead and Victoria-Augusta " who have my maiden name" ...
GRANNY Mary Gordon did sometimes make a few glorious hats for friends & family 1930s – she had a few sink on the TITANIC !   But 1938 she has made Auntie Winnie a `Juliet Cap` of black velvet with pearls  = a FILM Shakespeare`s Juliet & Romeo` made in Verona by Hollywood delights the world ... By 1939 we have `SNOW WHITE & the 7 Dwarfs` :  
+++++++++++++++++++++++++++++++++++++++++++++++++++++++
Fourth (4)  - Cartoon in French newspaper 1946 – 2nd World War ended, now am acceptable common-sense Government has to be calmly formed by French politicians – here they are in shirt sleeves attempting this  ... BUT Oh dear !   ANDRE MALRAUX is with a mind of `crème-de-la-crème` intelligence – is  the butterfly in his head from what he is hearing ... ?   :   In-fighting has fisty-cuffs and arises `gaseous` resistance forces - some begin blowing up French Railways ...  and READER can find a short description of these difficulties in a book by CURTIS CATE `Malraux` a biography published 1993 ... an American journalist etc C.C. had known all the persons when alive -  and lived in Paris until his death c 2010 ...
Georges-ANDRE Colonel  MALRAUX is in Clacton-on-Sea every month from May 1945 into1947-1948 wintertide = he has been at home with us from 1937 & his mother & sister have that ancestry line of 900 years HISTON family Norfolk and Suffolk to Saxmundenham Hall 19th century :  1930s-1940s, we all try to live quietly in these unsettled times – CLACTON Seas Edges and little villages people are exceptionally good natured – it may be that living with a view of the Sea you always feel it is possible to SAIL AWAY – somewhere !
1945 May onwards the solemn Widower Georges-ANDRE Colonel MALRAUX is a welcome guest to the R.C. Our Lady Church expert choir – with a voice ranging from light tenor, counter-tenor and if he starves for 2-3 days he can sing Boy Soprano – this great church building from 1921-1923 inside is `Ancient Rome` - biggest roof Brazil blackwood since Medieval days, curves of steps of glass made in Loire famous factory, indigo, blues, clear quartz, gold flecking :  In charge until 1939 an old Priest of Rome a friend of PACELLI from his younger days :   1946 the grown-ups talk about Politics and its lack of common sense regarding trading & basics  ... Professor Winncleman can explain things relating back to Prussian Army and WEIMAR Republic ... I prefer to examine modern matters retreating back in time to Roman Empire & Anglo Saxon England !!!    ANNIE –artist is able to produce a couplet or verse or two from INGOLDSBY LEGENDS ...  WHERE IS THIS PEACE & a disturbed Mediterranean & near-middle and FAR East ... and RUSSIA ...
++++++++++++++++++++++++++++++++++++++++++++++++++++
Fifth (5) - MURPHY cousins to Williams-Butler-Gordon- & 5 daughters of TERESA Murphy CARROLL CLASSICIST – entry in DEBRETT Peerage 1953 ... they sent me 21st birthday greetings and presents 11th March 1954 ... (decades of delicate and happy matters, but also tragic matters,  connect our families through the 20th century its Wars - and then the evil and mischief to MALRAUX official GUARDIAN to  `THE JOYOUS VENTURE – Thomas Immanuel GROTE HOMES worldwide 1864 onwards & RANSOM ESTATE IN 3 Parts ... we all had so much happy work ahead and splendor to see emerging ...  :
++++++++++++++++++++++++++++++++++++++++++++++++
Sixth (6) - O`BRIEN – entry in DEBRETT Peerage 1953 :   cousins to Williams-Butler-Gordon & the 5 daughters of TERESA Murphy Carroll CLASSICIST,  marrying son of Anne O`Brien m Williams , their son trained as Superior Silver Smith, also an inventor in technology came to Manchester with his family 1879 :  1 son John 5 daughters :   1920s-1940s Uncle Sir John Edmond O`Brien comes to stay with his cousins Bessie and Annie Williams, Mary Helena Gordon, Clacton-on-Sea and the Manchester cousins the two Butler families – he has a son die 2nd World War ... and tragic matters occur after my 21st birthday 11.3.1954 when he sent me the little diamond tiara worn by his grandmother 1849/59 Dublin – Intention is I would use it during my youth then pass it on to someone in the families close to us all :   He came to England swiftly 1954 spring, London, and demanded the TIARA back – madness of the 1920s had to return it to him – he then took his two aged aunts back to Southern Ireland as they were being harassed by the same madness of the 1920s that his family and the MURPHY family had to endure from GROSS BRITAIN – the CARROLL families had already Scotland G.B. madness at them from 1939 – RECORDS, letters, family documents & some Vatican communications  :
+++++++++++++++++++++++++++++++++++++++++++++++++++++=
     Seventh (7)   Great Uncle Frederick Henry Gordon, eldest son of John Frederick Gordon & wife Matilda Kellow EDINBURGH – he become Mine Host TRAFALGAR TAVERN Greenwich – Prefers to be called Henry -  soldier, then worked with  the railway – office administration – friend to author of THE CASK the first authentic detective novel  - one morning arriving at work he is told `I was short of a character last night Henry – so I have had to write you in as Henry Gordon of Glasgow trader ...
+++++++++++++++++++++++++++++++++++++++++++++++++++++++++=
   Eighth (8)  BBC Radio Times CHRISTMAS DAY 1942 – I recall some of the programmes – wirelesses were on most of the day – unless someone was playing piano ...
+++++++++++++++++++++++++++++++++++++++++++++++++++++  
      Ninth (9th)    George Ernest Gordon husband of Mary Helena -  a soldier in The Lancers – then to Mounted Police – an amateur painter – this is 1926 `Going to Church by moonlight in the snow – present to his sister-in-laws Bessie and Annie :  The people he knows – possibly where the relatives of his daughter-in-law Nellie MAXTED family lived near Birmingham :   The overlaying chalk drawing is 1968 by PJPW `Greta Madonna of Severity with Victoria-Augusta` she great grandchild of George and Mary Helena Gordon ...
++++++++++++++++++++++++++++++++++++++++++++++++++
PART II – 2nd WORLD WAR - CLACTON-on-Sea :  
Witches & Ghouls out of Scotland =  Southern Ireland it is to be found had not got so many Witches at toil and trouble around the Pot - the poetry & music, literature bring sanity : good schools and teachers of world travel contribute :   " Beware the bottle "  is understood by the Arts & Crafts young persons in Liverpool and Manchester 1870s onwards ... These records are a journey by roads & lanes in a TRAGEDY  forged in late 19th century Scotland Earls greed from 1883 ... THEY ARE MAD and POWERFUL and BRITAIN and its EMPIRE were in their grasp :
I would make the Sign of the Cross to my mother, discretely if she advanced on me in the town or in the roads with her  " YOU WRETCH – you have ruined my life ... I am told by MY MY friends that NO ONE wants you ... " (and more stronger language – it was understood she wanted all the money of the Estate given to her – on marriage to my father she out of Prison was back in favour with SCOTS Lords & circle – they said she should give them all a portion of a half of the Estate – My father heard this, others did – BUT IT WOULD HAVE BEEN BREAKING THE LAW – I think nobody normal civilized working hard understood the MAD & POWERFUL on drugs – their rising and falling hours of their FIX ) =
I got sympathy - it was understood by my age group & those out at work born 1920s that this behaviour came from The Roaring 20s young :   ... Black and white silent films showed it – the KINEMA (originally a Music Hall)  would show an afternoon a week for the older people the films of their youth – they could ask the owners – Charlie Chaplin & the Policeman was very popular ... :  1944 at break-time at the Captain Learoy School I got taunted, politely and sympathetically, by a swinging chain of fellow pupils singing `Minnie the Moocha`  (`She got a million dollars and sat around counting it in nickels and dimes all of the time) ... But it was agreed by us that in her often frightening tempers she did resemble the Minotaur painting in our history book – hence her names even when we were in our teens were still `Clytemnestra – Mad Mother Kali ` ... She drank lots of brandy only – but she clearly could get DOPE-drugs easily when she disappeared off to London ... She never stopped all forms of Gambling ... and was apparently a terrific Poker Player :
Mid 1860s the former Miss Margareth Ransom saw the establishment of the HOMES of her husband on her families lands as `MY JOYOUS VENTURE ` – And she began to help by learning skilled honest Trading from her father F.R.   She tells me 1937 "... and I called it my Joyous Venture Greetah ... I had to learn Arabic – the ladies taught me then I could tell them afterwards what the men talked about ... I was called in to meetings – at first sat like a `dolly` ... It was their idea ..."   
·         READERS – a well earned rest beside a clear water WELL I will try give you ... me too ...  :  I,  G.R. think of this Assembly www 2011 AD onwards of their work my families of the THOMAS GROTE real HOMES for CHILDREN worldwide & our RANSOM ESTATE in 3 Parts created by my families worldwide all of whom owe life to ... as perhaps a sunken Cathedral = `Cathedral under the Seas` (Claude Debussy) and this assembly of their lives and words has  them RISE AGAIN and contribute to the planet as before ...  :
·           
·         NB:   RANSOM ANCESTRY for the vast network of families worldwide :  our first purchase BRIT`AIN of a permanent heimat is 92 AD Dunwich SUFFOLK = Our `surname` then `Redemptio` known as honest tax officials under Roman Republic Mediterranean & continuing ROMAN EMPIRE 77 AD Londinium :  The known world had many religions – we arrive bringing the soldier`s new popular religion MITHRAS (`God of the sunrise-midday-midnight`)   Our two young cousins had been in the Roman Army Palestine – GAIUS our direct first settled British ancestor – takes up duties as `Redemptio` Londinium – this had him purchase a stony islet mid-Thames near Gravesend – he must examine all Traders wishing to come up the river further  (The LONDINIUM Army settlement had suffered a horrible shock 61 AD when angry Boadicea (Boudicca) slew them & Camulodunum & Verulamium ) :  His cousin had settled at `Temple Harmony` (?) – both young men had wives –  Gaius wife had Italian parentage & this may have helped his career  :
·          
21st century :   I am given some early encouragement this century by very distant blood lines – I had to say `keep your head down ... but thank you :  Our Ransom Estate including the TIGGY Thomas Imm. GROTE HOMES worldwide suffered a GENOCIDE 1938-1950s – drug-addicts MAD & POWERFUL have done this :   Bavaria to `down under` & round the globe all somewhere linked to our JOYOUS VENTURE – Pole NORD to Pole SUD as the old Mariners called leaving Port when asked `wherefore bound` ?   Hopefully some of the family will call on Planet MARS ... G.R.
·          
·         ( REMINDER :  The serious genealogists know DNA might establish the line of the Cousin  (we are out of Udewalla 1st-2nd centuries BC Traders etc. – tomb robbing & archaeological pits may have Ransom bones (check with a tomb 1400 in Suffolk of John Ransom – his DNA available)  – At the present time of DNA studies men are favoured direct lines - but not so simply for we women ... :   
·          
·         1930s & 1962 my father Frederick John RANSOM brilliant genealogist & British Army & Administrator the worldwide Estate says 
·          " Ah but we father to son from 1st century AD family RANSOM in the 1530s hang just once by the woman, Daughter – Maggie R.C.  lost her brothers at Sea – her son preferred name RANSOM & thus we descend in straight line again to us   "  says my father :
·          
·         NOTA BENE :   16th century Margaret `MAGGIE` Ransom daughter of F. Ransom & Lady Japan becomes 1st Mistress Carew, then he deceased she takes 2ndly another Carew – we my senior line of RANSOM must now continue through her son who prefers to use name RANSOM  :  I met some Carew family 1963 in Kent who said " your name RANSOM is all over our head of the family Carew household "  They descended via Family Gilbert who is the half brother of Sir Walter Rayleigh  :   At our Montrose Basin Ransom Manor was her 16th century Moonlight frock from Venice – everyone the centuries down had worn it just once – the bodice would be altered for me when I am 21 years  :   these 16th-17th century VENICE frocks can be seen in Costume Museums, Bath has one – silver thread is spun in the weave – it was stolen 1939 October ...  
·          
·         597 AD RECORDS    " ... came a man of Rome with entourage to speak with us ... he had been sent to us ... "  ( Tagebuch/Life Book – we write in Latin-Arabic-Germanic-becoming English – as most Sea Traders) 
·          Our families Suffolk-Norfolk coasts have already accepted early CHRISTIANITY mid-late Roman Britain & early Anglo-Saxon England :  We are always SEA TRADERS the world beyond the Mediterranean an expanding Globe & thus we & others make marriages on sea shores where a SHIP can be safely PULLED in – A.D. down the centuries our RANSOM brides read and write as we Traders who need to keep records of business, write letters, record family and world & local events, & I grew up knowing so many of them down the centuries EAST ANGLIA – grandpa`s & grandma`s.  I,  5 years old holding that great genealogy green gold bound am not keen on some names between 400-500 AD = Wolfverd etc which would be familiar those times along our ESSEX Seas Edges = 1938 we have come to talk with `Pat-Clio` who says " we have not had a Christmas together since 800 AD – we should ... "  :   But they all lead in a straight line to my grandfather with a Frobisher mother, my young Father FJR &
·         to me & my two brothers JGR & CFR – and we are of 14 Races 27 Nations from our  " well-to-doo Ransom Brides..." & proud of them =
·         They make possible the making of our world wide philanthropy Estate, our direct line and links to Ransom families, Frobisher & Weddell down the centuries encircle the globe – and we know the ancestry of our Ransom brides :   And there are many blood line branches OFF – it did mean the families always had beds around the globe :
·          
1930s I recall XMAS cards, birthday cards from many nations :
·          
We RANSOM families travel from our first years and thus schooling is around the globe & we stay at the TIGGY GROTE HOMES  = We are taught everyone needs food in the kitchen (History begins in the Kitchen-Eileen Power) , a roof, hours of interesting useful necessary work, creative leisure, music & the arts – and all languages or as many as you can manage – TIGGY founder of the worldwide HOMES had 110 languages when he was 50 years of age including Marsh Arabs Arabic & Borneo Tribesmen, all of Asia, & of course Greenlandic :  I will continue with our visiting of records of years past & entering into 1942-1944 onwards because I am actually present =  I had common sense from 6 years of travels and the 9 months 1935-1936 from Pole NORD to Pole SUD with my families Ransom & the INCA-Weddell Sea Quaker Roman Catholic marriage of 1824 (issue 2 sons) = thus we can take tea at the VATICAN = not just those IRISH cousins of the Misses Bessie & Annie-artist Williams and their sister my grandma MARY Helena GORDON   Since early flight 1914/1920s/30s we own and use the new transport FLYING - Dear little planes in threes go `ploughing the stars`  ( quoting from friend of AM – AExp. who appears on a French bank note )   I remember 1936 South America and looking down on the dear little Puffer trains,  sometimes an engine driver and his mate waving to us :  Villa Lobos has it in his music `B.B.` affectionately known as `Bach on trains in Brazil` :   
Files linked, continuing this work are
  `MARY GORDON 1941-1944 & (1942) JAN KARSKI, our schools/other files :  " The Nail in your head – Clacton 1938 "  = 1960 read from Diaries his family including `Letters from JEAN`  Dr John RAY Ransom USA citizen NASA & Washington State Office (3 degrees Astrophysics, Animal Management, LAW) :  Cousin Richard (Potter) sunny boy Part 1. & continues with Cousin Richard – Clacton Wartime Childrens games  :   Journal my father 1911-slain 1969 = `young Fred` John Ransom `Sanctus Spiritus  (breath of life) :  Teresa Murphy CARROLL Classicist born 1839 dies of influenza Manchester 1882 :  in the beginning of this work & preparation CDs & DVDs made available from 2011 AD for research scholars & historians : :  
FILES-Records :   life at CLACTON-on-SEA – CLACTUNA - Great Clacton & EAST ANGLIA at the SEAS EDGES of these ANCIENT LANDS is very much a part of WORLD HISTORIES :   some good sensible local administration 4th 5th 6th centuries AD (records removed to USA & Sud America) ...
SUFFOLK Records from Roman Britain at the SEAS EDGES
= Tagebuch in Latin & Arabic kept by `Redemptio`  (name changing to Ransom 6th-7th centuries AD when ROMAN BRITAIN withering but ROME Christianity rising – Gospel messages preached but the themes around BC ) ... " 597 AD their came to us  (Suffolk ) a Man of Rome with his entourage – we listened – we would help ... "   Ransom records & others at that time existing into the 19th century :   from 350 AD we have a School near `the Oratory` Suffolk – reading writing languages great wisdoms &  honesty stressed – these children male will sale in Trade the Mediterranean & later further into an expanding globe – they will continue keeping a little homestead `heimat` for the women and children, the old folk, crops grown & wintertide planned for – HISTORY BEGINS IN THE KITCHEN stresses Eileen Powell in her little book 1928 MEDIEVAL PEOPLE–Penguin :  I meet people who knew her before her early death –
THIS IS A WORK OF RESPECT for our ANCIENT `CLACTUNA` LANDS and old families & newcomers – and, of course, for the MARTYRS made 2nd World War, some before :    
 It is necessary to show the disturbance to all our lives by 20th century DOPE USERS – they are addicts who have little intelligence beyond turning the Bible 10 Commandments upside down as they boasted 1920s-1930s-40s-50s  :  They, some in the Public Eye forced to take necessary clinic cures - which rarely worked because their minds were FORGED on drugs from childhood into madness – I am followed (I the golden goose girl) by moonlighting powerful figures unable to stop defiant quips & threats –  the flickering of their cold gaze, the haughty yah-yah arrogant speech – so similar to the `lah-de-dah` of their elders 1920s 1930s :   THEY WERE  MAD & POWERFUL & the WORLD was in their GRASP ...
1930s & 40s :    Widow Mrs Margareth Grote & nephew FCFR & FJR (my great-aunt, my grandpa & young father – and brothers Heinrich & Thomas MANN who have advised making the GROTE HOMES Ransom Estate a public company in which people may buy shares 1930s :    But it is advised by the individual nations A-Z they do not want this – they are happy with the civilized RANSOM families of 14 races 27 nations controlling the Estate : 
 Launching the Estate on the stock market would put it at the mercy of those who do not want education for the children of the entire
world  - Great Britain alone DISAPPROVES of our highest education for the rest of the world outside its Empire = its Empire is 3rd from the bottom of the list of world education  :   The attitude of THOMAS MANN was not understood & his idea never adopted – we would have been at the mercy of World Trade by Empires or Tyrants, who ever was TOP DOG at the time ...  :
A very few further words relating to `literary giant` Thomas MANN       (deceased)  1960s-1970s -  & encounters with my Ransom families – and our THOMAS Immanuel GROTE HOMES for children world-wide A-Z :   The MANN family speak with our widowed aunt Margaret nee Ransom Grote 1920s-1930s
and with my father end 2nd World War when he comes bearing a GENOCIDE done by Scots Lords & Scandinavian-in-laws – GERMANY had not done this terrible Genocide ( word first used 1943 – see biography recently on the man who first used the word in HALLS of POWER)  & many prominent figures world wide felt this should be left alone – begin the GROTE HOMES again – matters would quietly settle ... or make the ESTATE a limited company – he Thomas had told Margareth this after Tiggy died :   He (they?) were unable to cope with the matter :
CONTINUES – and more photos & iconography to follow :  
PHOTOS – captions, text, will follow – inserted next days ...
SOME HISTORIES CLACTON-on-SEA follow our LIVES go on ...
=================================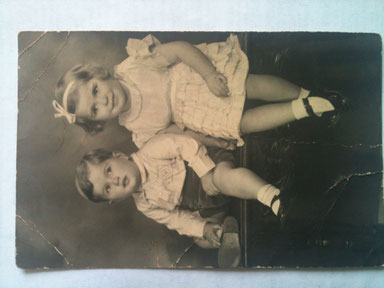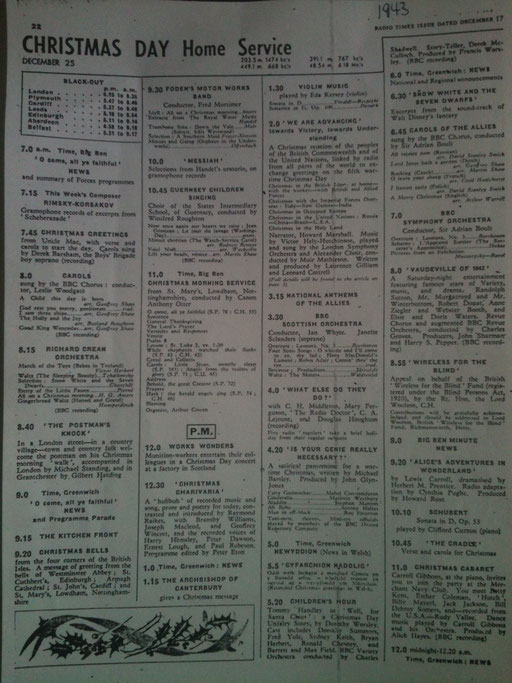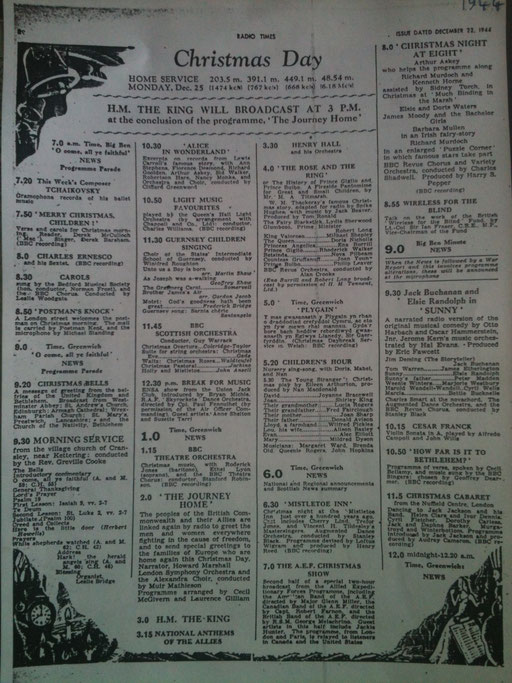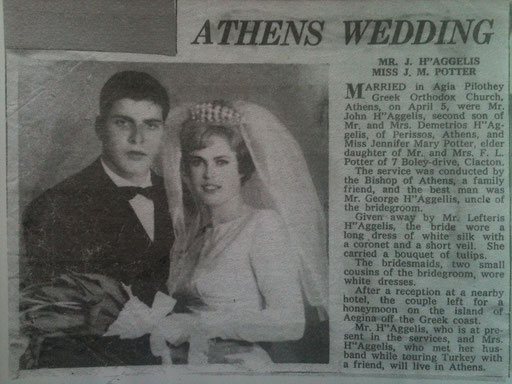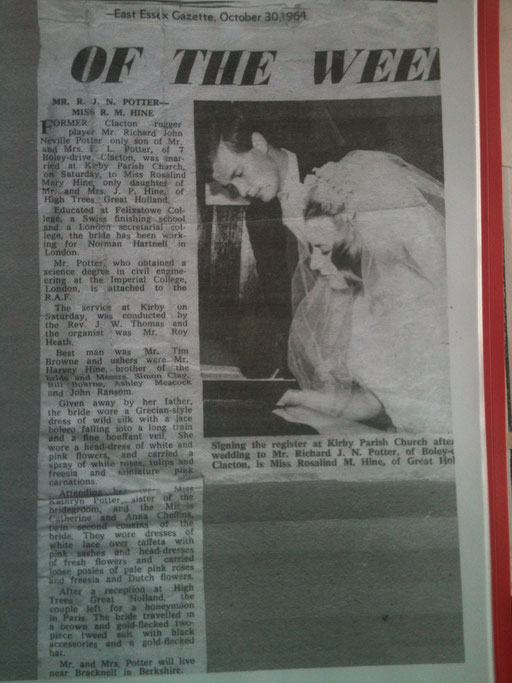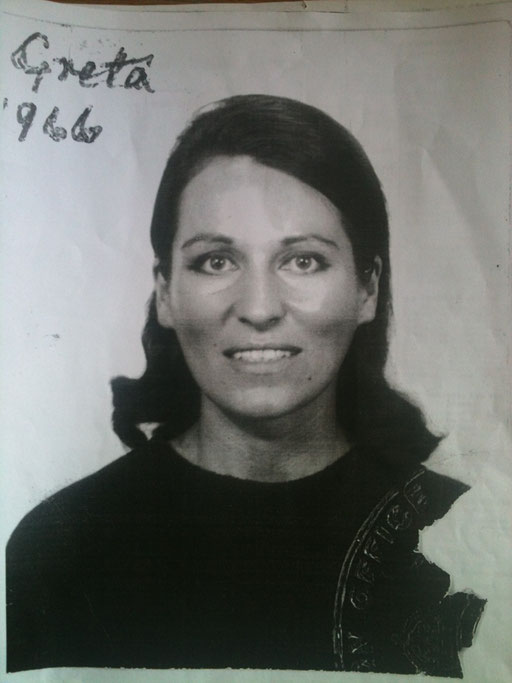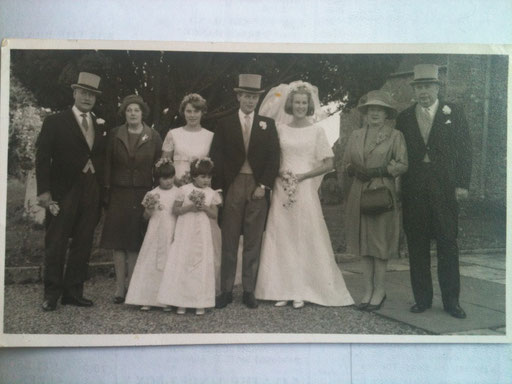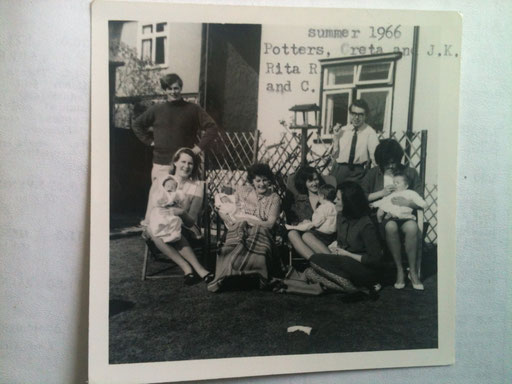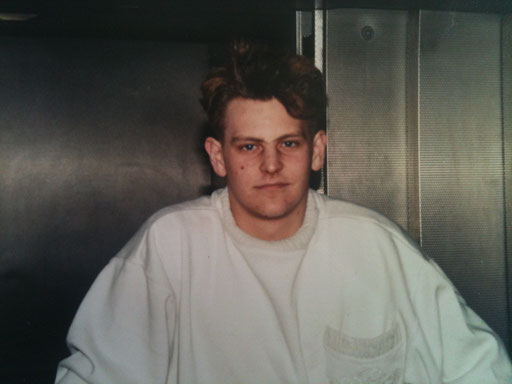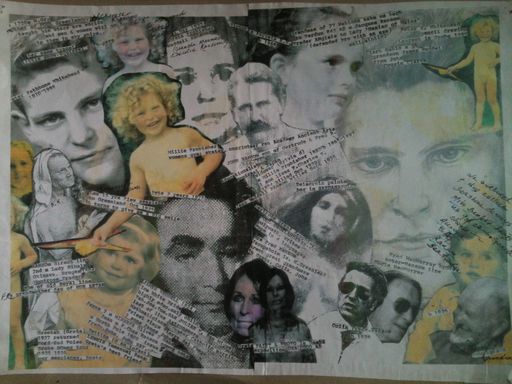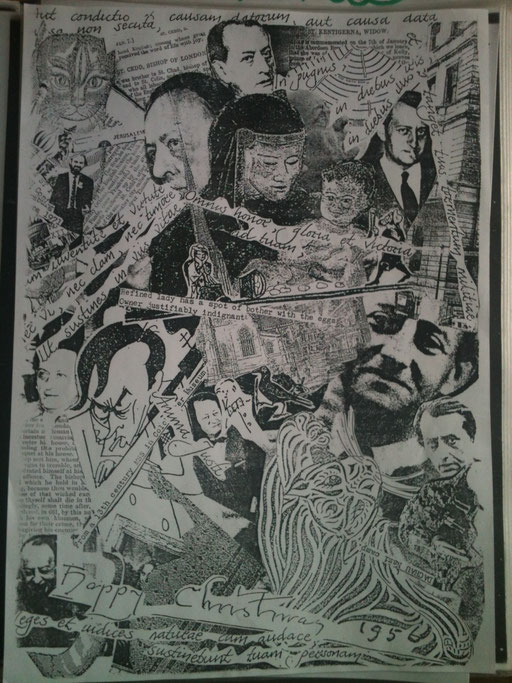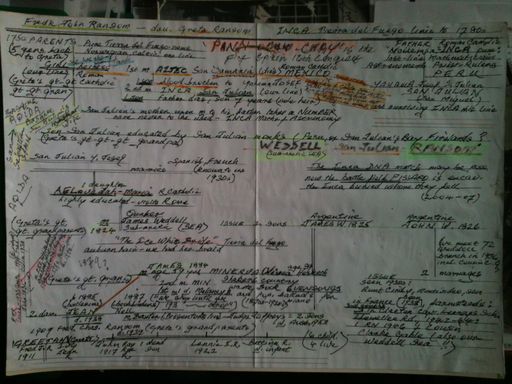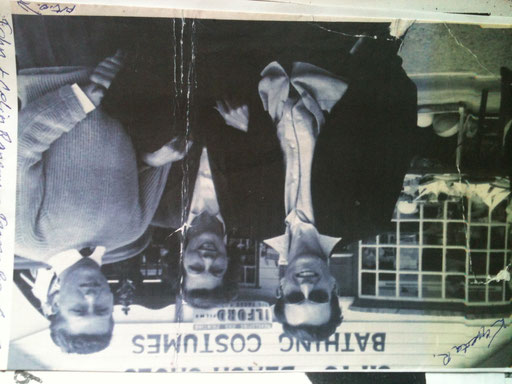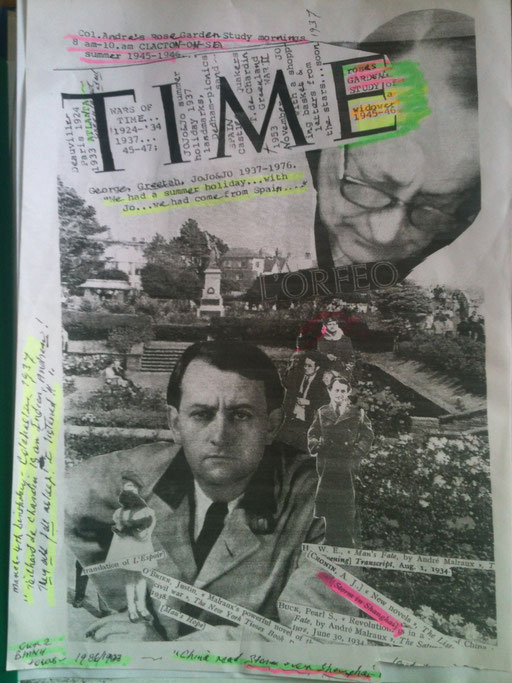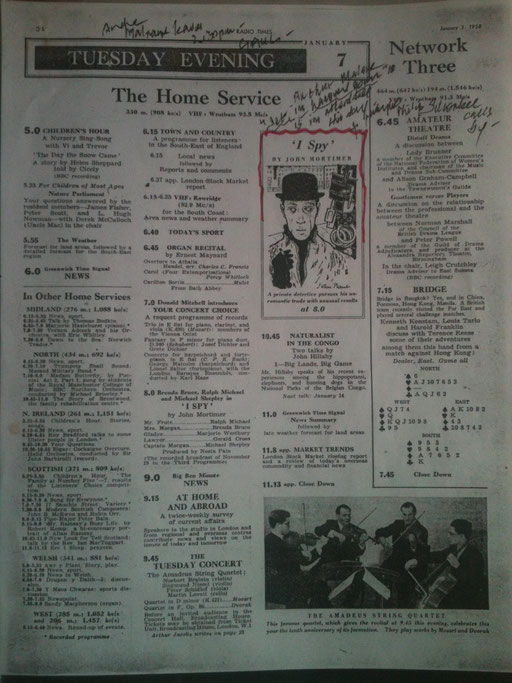 CLACTON-on-Sea – first Winter 1945/1946 end of World War II
... all of us and George Colonel ANDRE MALRAUX Widower ...   
" GOD`s GIFT TO WE YOUNG WOMEN, Greetah ..."    say my CLASS 12 years to 15 year olds, The Convent of the Order of Poor Saint Clares, learning from the town that he is my Guardian =  Clacton-on-Sea, within sounds of the sea or a rough sea when Say a Prayer for " those in peril on the SEA ... "  the Goodwin Sands are still out in the channel and our pre-war FOG HORN will moan its last warnings these last months :
End of May 1945 flown in by USA friends Ipswich Airbase he RETURNED is he with a face of a mature Saint – Colonel Andre Malraux briefly in the War in France :   Town friends ask him `how is Jo, where is Jo` ?  He announces himself as "Widower of Josette leaving him 2 tiny sons Pierre & Vincent – she fell under a train last November 1944 : 
He needs help – the town responds - he takes a morning sherry some days with Reverend Mother Benedict, sings with the Nuns in their Chapel, some study and writing in Montfort Lodge the Catholic Priest`s Home where a library with rare volumes is for old scholarly visitors, teaches a 10 to 15 minutes in Pathfields School & our Convent, rushes about with  Dr Armstrong Geology-History (Cam) to schools – he has petrol for his car :  `ANDRE dear` to everyone, talks and works some part of the days at "Stella Maris" 10 Granville Road where my great aunts, daughters of Teresa Murphy CARROLL Classicist have retired 1923 ... Youngest born 1880 Annie-artist sculptured in marble she student of Manzoni Professor of Anatomy Liverpool and terra cotta work when she accompanied him to help with decorative work at Works of Harold Rathbone Della Robbia Pottery Birkenhead – they & their sister Mary (died 1944)  have known Violet-artist cousin to my Grandpa Ransom`s mother Millie Frobisher = Violet student of old Frederick Watts from the turn of the century & sometimes a member of the group known as `The SOULS` ...
His pre-war friends Professor & Mrs Winnclemann retired have taken a little Chemist 1944 near our R.C. great Church of Our Lady – across the road in the Newsagents is our Choir Mistress Mrs Taylor – she says to many people that she  " ... met that writer fellah ANDRE MALRAUX,  in our Church a June night 9 pm  " ... when I was just locking up after my organ practice  – it was getting dark in the Church - he was waving his arms up at the high windows – I thought its ONE OF THEM fallen down from Heaven – Oh me sins !  I thought what do I speak to IT in – so I addressed IT in LATIN ... then a bit of Greek !   To my surprise IT answered in good ENGLISH – said he was to meet Father Wilson – I took him round to Montfort Lodge – I said I nearly locked you in – he said he would not have minded – this was the one Church (of 7)  he did not bother to examine when he was here in Summer 1937 – he knew Catholic Churches in France but here he had stepped into ANCIENT ROME ... ! ..."
By June 1945 Mrs Taylor said " I know what will pull him into the world again – we will do a FULL 1610 Mass (Monteverdi) Choir !  With that voice you young ladies he is not going to take THE ROBE – he may take the VEIL ... The young in Paris 1920s had Alfred DELLER to learn from & they took lessons "  !  
(Mrs Taylor was understudying at MILAN Opera 1920s as well as other Continental work early century onwards ... )  This can be followed in the `scaffolding` Document in 3 Parts "1937 SUMMER etc "  
 www.greta-ransom.com & the beauty then vulgar greed to wreck
  " The Wedding of Grace "  - done by the MAD & POWERFUL very cunning criminal insane drug-addicts :
+++++++++++++++++++++++++++++++++++++++++++++
1937 SUMMER - OUR pleasant town and EAST ANGLIA –
 Young Georges-ANDRE MALRAUX writer, recovering from the bloody sights & happenings of the 1936 SPANISH CIVIL WAR,  has many acquaintances about the CLACTON town & Essex-Suffolk from 1937 SUMMER when he came with "a young lady Jo" to fit quietly into the town where he will evermore say " HERE WE FOUND THE GOSPELS ACTED OUT "  :
 ... diaries AM himself & including LIR :   ` Here he helped swing great beer barrels under the pavement (alongside the corner of Goddards` superior Ladies-gentlemen clothing & accessories Shop - a delight to visit) for the Beer Bottlers 2 brothers small shop open evenings = Josette & I would smile at his tall very tall thin frame dancing & leaping across the junction to Co-op Stores to fetch extra milk or cakes for  tea (I make fairy cakes but a grownup has to put them in the oven & take them out) :   He says he does not want `Jo-JO-Johhh` and me 'the Prophet' in pinafores all the time slaves to the kitchen =
1937 SUMMER Clacton-on-Sea  :  We, Georges-Andre & me Greetah Prophet have to allow time for Josette to array herself pretty and then we ALL  go to The Dance nearly all night Blue Lagoon Great Ballroom, linger on our SEAS EDGES walls soft words with Visitors and locals – a smell of last night food hot somewhere ...  & he our George or Andre sings in our ears - picking me up so we dance a threesome ... & there are a few Village dances with Uncle Harry Gordon & his young friends (they have met that girl called Zepperlina born 1st World War – d 2005 monument in the local church - first ZEPPERLIN attack on England ) – Its a little seaside town YES !  But George-Andre has scattered about some distant blood lines of his mother`s ANGLO-SAXON  The Family HISTON beginning Norfolk (a river)  slowly descending the shores of  OCEANUS GERMANICUS-NORTH SEA  and scattering their genes about East Anglia including Saxmundenham Hall 1900s =  He has been chattering with everyone the first few days of arrival last day of July 1937:  His mother used to visit when a girl with her family (photographs – where are they France – descendants from his German wife Clara  ? )  With her  relatives they came to stay at Saxmundenham Hall and relatives here  left her a little dowry house (we see it again 1945 with my uncle Harry Gordon) , and an income, and hoped she would come and marry a distant cousin (even if 9 digits out) : 
THUS   (recall I have 17th century English from our Quaker School Old Road 1934-1935 Old Road – full speech or traces were with us 1940s children and ever onwards – we do not want to be `glitz fashion posh` but value our roots SEAS EDGES )
Here are some of the FRAGMENTS of NORMAL LIFE BEFORE  The GREAT WAR 1914-1918  and a 20th century where   `suggestion falsi`   on behalf of the government assisted    `suppressio veri`    a lacking `dough` Monarchy its vast ramparts of those who can perk and pimp because their education does not teach them the WORLD is ROUND ...
This income coming to his mother from her early ancestral lines who were as all of us those times SEA TRADERS the expanding globe, Fishers, small farming HEIMAT for old people, women and children,had her prudently collect up the monies for HE George-ANDRE her only surviving son born 1901 – These SAVINGS were intact when she died c 1930 - but then disappeared :  Reports 1934 to him from her younger friend (a Grote teacher or orphan) have him say " I know all this – I remember my family histories from when I was 7 years old ..." 
It is this friend of his mother and her husband and another good person, risking danger,  are going to save the lives of GROTE homes children 1944 France-Spain –
 RECORDS :  information conveyed 1948 to USA Intelligence & more gathered & uncle Doctor John RAY Ransom, NASA, Animal Management, WASHINGTON State Department LAW :
++++++++++++++++++++++++++++++++++++++++++++++++++++
1937 SUMMER very end of July – CLACTON on-SEA :
THE MAD and the POWERFUL :   But my young father called that mid-morning before their arrival to SPAIN train then by 3 of our little GROTE Homes planes around the world, then our fast launch :   A TRAGEDY – a young cousin `Murgatroyd` 22 years Coptic Scholar parents The London Mission Society to Ethiopia now retired  ... Scotland barbarism floundering about for `DOUGH` with assistance, had father & relatives not return before October-November 1937 – and welcoming the news that ANDRE MALRAUX was chosen Guardian and had accepted – Letters were sent, visits to be made, gatherings ... but nothing reached him except the October letter from  "An Aunt of Greetah, a Margaret GROTE, handwritten it said she was delighted I accepted Guardianship – I would be hearing more ..."  :   He had to go to USA & other places quietly – this saved his life ... Another WAR came 1939 
NB:  the above LATIN phrases are adapted from `DARK VALLEY 1930s` by Piers Brendon – READERS would appreciate, in the light of this `scaffolding` and encounter with GOOD & EVIL, reading them from his book 2,000 AD pages 364 to 369 ... and either side :  Oh the power of `hearsay` in big circles : 
N.B.  Beaverbrooke of the Newspapers did say the weeks before his death (to honest people) that  " ... he would not have gone along with the Abdication gossip had he known that the GENOCIDE of  the GROTE HOMES would happen from Christmas morning Norway 1938 !   Yes he knew Hitler 1936 had given assurance he would not touch the Homes he knew their worth medicine, sciences, husbandry, teaching, music too – one could not tell the future at that time ... " 
 It was known by 1936-37 to my father & vast connections Continent and parts of British Army & Navy that another WAR was inevitable ...
THUS,  I G.R. coming 5 years, heard all this on Clacton seafront 1937 Andre MALRAUX on our DAWN walks and are gathering so much from early risers with newspapers leaning over the seawalls  – they have been in Great War ... They mutter in despair `best not to have stripped the enemy Germany of all dignity, means of feeding itself – just inviting trouble ahead ... Versailles Treaty a form of revenge perhaps ... Not intelligent thinking ...`   Some of them had made friends with the enemy and visited and enemy visited England – enjoyed visits on the trains to London to see the historic sights ... Their clear reasoning showed up where troubles came from – greed at the top – little understanding once they got `big times` ...`
ANDRE MALRAUX & Josette Clotis came for 2 months that Summer 1937  (he having to grab a plane & disappear twice to DARK VALLEY Europe)  Josette a young writer says contemplating in her careful English after I tell him   " ... that quick-fire speech you have has your Guardian Angel sit in the corner of your Soul and cry !   After saying to me "SAY IT AGAIN IF YOU DARE"  he became thoughtful and decided to have his MANNERS remembered for him from his childhood – his mother had died 5 years or so ago – But he was raised by 3 GRACES this was obvious ... (1945 Miss Auntie Win Gordon ATS says " I thought he was a Noble line,  but he is the boy from the corner Shop and raised by 3 Graces - his mother, aunt, and grandmother Adrianna :
Aunt Miss Winnie meets him first June 1945)  ...
Josette a young writer from Toulouse says by mid-August 1937   " I do NOT recognize him in the Daylight ... ... ... " 
We are urged by our hostess the mother of UNITY age 10 in Paris with her father to use all the vegetables in the long narrow garden of her parents ... he enjoys gathering the salad & potatoes and hardier green vegetables ... Josette makes soup some evenings – all of us prepare the salads ... `FRENCHMEN adore food I am told` ... We buy wine in that shop opposite Hollytrees Mansion Museum on a sightseeing visit to Colchester Camulodunum Colonia Victricensis where Boudicea lost her temper 61 AD  – We visit the old connoisseur in his shop where we can buy Spanish wines and he can supply REAL `Rosy` wine = it is made from the last of the white grapes October-November left to turn pink-orange if  the weather is right ...
1937 SUMMER  ...  " NEVER WAS THERE SUCH A HOLIDAY"  says my grandmother Jean Weddell Ransom ballerina returned from Argentina with Grandpa, she still teaching & dancing, when in late October 1937 I tell her all about the weeks of holiday at CLACTON and our visits to all the old villages – who we met, and the dancing ..."  Her youngest son Len is scribbling all I say in his diary –
This account from me LEN will read in autumn 1960 to Minister of France MALRAUX & his two teenage sons ... " ... how they laughed – they had never known their parents as young people ... " 
 Holiday of the last FALL` ... etc – another Tragedy ...
  www.greta-ransom.com = www.ancestryandtruetales.jimdo.com ) 
Text for photographs
on File Annie and
Bessie 2 follows