Book III – CLACTON-on-SEA – ANNIE & BESSIE 1943 - 2nd World Wartime – into 1950s-1970s ... genocide and wreckage little Nations goes on ...
www.ancestryandtruetales.jimdo.com
I FIND I AM PAINTING PICTUREs in WORDS ~
...  of GOOD PEOPLE finding HAPPY TIMES = in-spite of the EVIL JURASSIC BOG TROTTERS of SCOTLAND Aristocrats AROUND THEM from 1st World War : 
 I am collecting a flat box of iconography to illustrate with ... NB :   So many photos have been destroyed by psychopath GENOCIDERS ... thus a Store House with what is left :
LET US ADVANCE – as Tolkien trying
to
make sense of life-eternity-death &
GOOD
& EVIL  (he experiencing 2 world
Wars)
with his bedtime stories for children
`HOBBIT` and the maturing LORD of
the RINGS ...
20th century and RANSOM ANCESTORS straight line 92 AD when he GAIUS, Italian wife, children, first grandchildren, retire DUNWICH ESTATE ~ he still holds Office `the Redemptio` :   I my young father FJR, his families, grandparents, walked those SEAS EDGES East Anglia ... I described it to LEN I.R. 1938 born Argentine  ... " When times are DREAR Lennie I come to the seashore and call them all up – and they follow – and I am then brave ..."   Len said in astonishment " WHO ?"   & I explain the RANSOMS we descend with ... could he draw them ... and he set about it ... descriptions were in the LIFE BOOKS-tagebuchs-diaries ... and surprisingly woodcuts, paintings, photographs ... He set about a tapestry which would go around an Ancient Hall – we own some overseas and keep them in good repair for Communities ... CAME ANOTHER WAR IMPERIAL matters ..
(LEN collects all JAMES WEDDELL records S. America, Norway, Ostend, England the QUAKER lines ... he is Len`s great-grandpa, therefore my great-great grandpa who marries `The Aelovedah-Maria Miss SAN JULIAN` San Sebastian mother and INCA FATHER high educated Portugal Jesuits Roman Catholic, family visits ROME,  philosopher-archaeology-ICE SHIPS ... on that future WEDDELL SEA ... READERS www.greta-ransom.com " 1937 SUMMER ANDRE MALRAUX Josette Clotis and me Greta Ransom Clacton-on-Sea and WEST GREENLAND" Document in 3 Parts `scaffolding` as this vast VIA della ROSA is when the truth is read from RECORDS and experienced ... I 1930s onwards ... Supper with Walter Benjamin November 1935 – when a young SOUL bowed with worries passes by – they called him ANDRE MALRAUX ... " and all PARIS hopes he can at last get free of her Clara ... heroin the problem ... very early on ..."   WORLD HISTORY in all its UNCOMFORTABLE TRUTH ... from the PURE ...    
TOLKEIN & his work :    I grew up knowing these times,  those EAST ANGLIA ancient lands and SEAS EDGES where we RANSOM `The REDEMPTIO` came 92 AD ... still there 21st century ...
1957 November `St Edmund House` 50 LANCASTER GATE SQUARE, London, home of ANDRE MALRAUX born 1901 ...  
as he enters my room I sitting on the floor reading first time 1947 printing of LORD of RINGS greet him as  ... ' HAIL ARAGORN – KING of KINGS ` swinging my right arm high as high and slowly descending to my bowed head - THUS  I greet ANDRE MALRAUX 1957 with this as I read LORD of the RINGS a black cover book that PADDINGTON LIBRARY had to get for me `from stack` :    MY GUARDIAN he com`th from  ROMAN  G A U L or later become FAIR FRANCE ... say`th  `do not be silly` :   
THEN gracefully swirled HE around on his heels ... SAY`th   " I LIKE IT – I LIKE IT "  Little One – You may Greet me THUS every time I enter ancient LONDINIUM this my home "   =   Towering 7 feet high he says carefully  "  I could not get on with that book – no you have not understood it ... I will explain at sometime ...  
IT IS ABOUT GOOD and EVIL ..."
HE KNOW`TH not ... NAY- NAY – it explains what is coming through his Portals here ~ what he should never trust ~ they have been about my GORDON & RANSOM families since early 20th century – FOR GOLD & POWERS over EARTH and UNIVERSE and beyond ... aristocrat dope growers and pedlars of GENOCIDE = now heavy blood drenched Purple-Red carpets dusk-dawn-midnight encircle the GREEN BLUE EARTH, its seas and skies and BEYOND ... :  
THUS 2 happy MEALS ~ CLACTON-on-SEA ~
that never would have been but for creatures of EVIL GREED overpowering GOOD human beings ... some living to struggle forth ...
1930 RUBY WEDDING luncheon  – Families Murphy-Carroll-O`Grady-O`Brien-Williams-
Butler et al :    Gordon-Kellow-Booth-Anderson-Tait et al 
And from a marriage to GORDON families = families Ransom-Frobisher-Weddell-San Julian et al (the 1943 Midnight Xmas Supper :
1930 MAY -  RUBY Wedding their sister – Mary Helena & George Ernest Gordon her husband - `Crail` Skelmsdale Road
1943  " SUPPER after CHRISTMAS
MIDNIGHT MASS
" ... as we did in the Olde Days when we all lived on our Farms in Ireland ... " 
at  `Stella Maris` 10 Granville Road, near the Poor Saint Clare Order Convent & School  19th ~ 20th centuries :    1921 A great Church Our Lady begins " something as we see in ROME" say two widow ladies giving 20th thousand pounds with agreement their Families ... the biggest roof of black Brazilian wood put up since the Middle Ages ... gifts of Pulpit and ancient Font come from ROME from a family friend of Bessie Martha and Annie-Artist named `young Pacelli` ...
This CLACTON church had ANDRE MALRAUX on his knees June 1945 = he had never seen such a masterpiece ... With us the choir he will sing a FULL Monteverdi 1610 MASS ... that stopped him taking the Robe = or the Veil joked Mrs Taylor choir Mistress sang at MILAN = all the young men PARIS learned when ALFRED DELLER sang ..."   Georges-ANDRE MALRAUX sings counter-tenor and boy soprano almost (starve 4 days) , into honey-tenor tones ... 1945 MAY month - HE CAME bearing WAR DEAD -  2 dead brothers a dead wife JOSETTE ... 
READERS can TURN
PAGES to the
RECIPES of 1930 and
1943
+++++++++++++++++++++++++++++++++++++++++++++
EAST ANGLIA HISTORIES
BC (before Christ) AD (after Christ)  our SEAS
EDGES where boats can be pulled
safely in from winter seas November
to March down centuries ...
NB:    NOTES & MEMORANDUM :   CLACTON-on-SEA 19th-20th centuries HISTORIES :  The families, the foods, the music, along the SEA SHORES of EAST ANGLIA 1ST century ROMAN BRITAIN into ANGLO-SAXON BRITAIN, after Hastings and William Conqueror winning against Harold Godwin – food has appeared in the main work from 2011 AD =  assembling the Records which proved to be vast  = most food came from RANSOM archives of many centuries = At 3-4 years I began to take an interest in food  : 
++++++++++++++++++++++++++++++++++++++++++++++
F O O D ... Idiot me – I should have printed off, or hived off in another p-c. FILE the COOKING DOWN THE AGES ...
The SOUP made by Miss Jo ELLIOT (CLOTIS Toulouse) `a soup as her mother and perhaps grandmother made ... is in 1937 SUMMER  August 1937 ... ... ... And I have ICE CAVES storage cooking 19th century from my beautiful cleverest girl in the world `MARGARETH Girl of the SNOWS – nee Ransom = Mrs THOMAS ( Tiggy ) GROTE who founded the HOMES 1986-children slain, by 1956 Mexico – ASSASSINS in British Army TOGS :
HISTORY BEGINS IN THE KITCHEN :   ( Eileen Power her Blue Penguin Medieval People 1928)  ... 
(NB:   RANSOM families =  of Suffolk and Norfolk have a Godwin Family girl marry into RANSOM main line – a GODWIN BRIDE :   Our MOTTO of `Satteus Laetus` `I am joyful with sufficient  - OSBERT RANSOM 968 AD Sea Trading, farming, some old family Estates Europe and Southern Italy ... )
92AD Roman Britain - we `The Redemptio` buy an Estate DUNWICH Suffolk – now sadly coastal erosion – (but a working Port until 10th-11th cents.)=  We become RANSOM 6-7th centuries =  ROME turns off its LAST LIGHTHOUSE Dubris=Dover ...
`GAIUS 1st Ancestor Britain = ALERT RANSOM families world-wide because 2013-14 AD I promised them Part 5 and onwards – Contacts 2009 AD had begun but I and assistants new to p-c :  One going to become very good had at 18 years in PARIS lost all his POEMS thinking he understood p-c :    I remind it IS best to take paper pencil first  :    
UDEWALLA (Jutland) ancestry=an Italian wife= he family Sea Traders & minor `Redemptio` posts Mediterranean c 100 years Roman Republic then Roman Empire = GAIUS `The Redemptio` & family (to become RANSOM 6-7th cents. AD Suffolk )  He 2 years with Cousin in PALESTINE Roman Army: then assumes the Family Mediterranean Offices of The REDEMPTIO : Old sensible VESPASIAN Emperor has got the EMPIRE steady – to trouble makers he says `there-there-good dog` and sees they are not disturbed – his father was a TAX MAN ...
77 AD Sails into LONDINIUM with Credentials = (Plastic cards etc.)  & the  becoming popular Religion of MITHRAS (soldiers - a code of honour)  He develops a position as Port Duties – he known to be of good families  :    He and assistants and trusty Slaves will be interviewing all ships entering Thames River – are they legitimate Traders ?  Is it safe to allow them to continue up the River Thames ?   For this work he buys a tiny stony island near Gravesend to intercept & examine ships wishing to come up to LONDINIUM : 
NB:  The Garrison had a fright in 61 AD when a Queen `Boadicea` (Tacitus)  slew all men & women & children  Verulamium – Camulodunum - Londinium ... Most were Roman Army Veterans settled with often British families ...
( Records Colchester & Essex Museums 1950s ref. HAROLD Walter POULTER Deputy Curator 1934-1962  :  (Camulodunum C.V.=Colchester has a web site – his letters to me (great-niece of BESSIE and ANNIE) should be available to read = I, others, sent copies :   READERS can come to know of REALITY of great GOOD and great EVIL :  AS writer historian TOLKEIN in his  `LORD of the RINGS`
To follow clearly from Records of the Martyrs and others who had to go abroad, hide in FEAR from 20th century end of EMPIRES Storm Clouds of ignorance, the `scaffolding` is Document in 3 Parts www.greta-ransom.com "1937 SUMMER Andre MALRAUX & Josette CLOTIS & Greta RANSOM, CLACTON-on-SEA and WEST GREENLAND"
In this work a colour code gives help - `1937 SUMMER` ANDRE MALRAUX & JOSETTE CLOTIS  is always beginning with big green letters ... some Readers have extracted just 1937 SUMMER – to enjoy  " SUCH A HOLIDAY THERE NEVER WAS"  says my father`s mother JEAN ballerina San JULIAN Weddell (1st marriage Smith-Aquida Argentine-SPAIN  :   
IN these RECORDS put on www here are real people speaking, making notes for future years, and recollections from the residents of a small town & surrounding villages ... some will know ANDRE MALRAUX until the year of his death when he makes LAST PILGRIMAGE to "Jo`s beach = where we could always find her writing her stories, swimming, and enjoying Peace after the blood of SPAIN ... "  
+++++++++++++++++++++++++++++++++++++++++++++++++++++
Misses Carroll-WILLIAMS,  Annie-Agnes Artist and elder sister Bessie Martha - 2 of the 5 daughters of TERESA Murphy CARROLL CLASSICIST (Studies PLATO-Harmony-GREEK thought)  –
Their mother born DUBLIN 1839 – given a home Sackville Street on her marriage, bought by her Murphy grandparents (Shipping) her mother having died at her birth : it is the Murphy families who take care of her Education – She travels the family ships and explores ALL the great Archaeological Excavations of the Classical World – Marries John O`Brien Williams Superior Silver Craftsman and Engraver = some technology inventions :
Their histories on www.greta-ransom.com = I am a Great-granddaughter of Teresa Classicist -  RECORDS assembled are continued on www.ancestryandtruetales.com and sometimes on Wordpress www.greetah-ransom.wordpress.com   because `lines were busy` =
1943 MENU –
XMAS EVE AFTER
MIDNIGHT MASS …  
1943 CHRISTMAS – it will be
NEW YEAR 1944 the 1st January …
"ANNIE-artist my great-aunt ARTS-CRAFTS girl 1890s-1900s MANCHESTER-LIVERPOOL-LONDON last of 5 daus. of TERESA Murphy CARROLL CLASSICIST m. John O`Brien Williams `Superior Silversmith-engraver`& some technology inventions ... tells me November-December of her PLANS to create a SUPPER for the coming CHRISTMAS EVE MIDNIGHT MASS " as we had in the old days when we lived on our Farms in Ireland ..."
She explains she has the information from elder sisters who had it from Grandmother Anne O`Brien Little White Nun who died when ANNIEartist was 4 years old (1882)  :  BUT it is descriptions not only from the time of this grandmother BUT from her grandmother`s grandmother ~   We should not be surprised for the IRISH are proud of their ANCESTRY – they real ROMAN CATHOLICS and of vast scholarship early centuries AD –
( 2014 AD = THUS my two new puss-cats (born in a jar and saved by the Kavanah family ) are given two Saints to watch over them – LILLIES the Shadows Saint ITA, and HOLLY-Hollies-Hebe Cup bearer Saint KENTIGERNA – READERS can find these good lady saints recorded in many books ancient and modern – and probably get very excited about what they did back first 700 years AD ~ )  
1940s – back into the late 19th century :   ANDRE MALRAUX – this is a world he well understands and appreciates for back then peoples had good ideas about dealing with the MAD & GREEDY :    In 1945 he returns to CLACTON-on-SEA and appreciates EAST ANGLIA where he and Josette a young Lady found `The Gospels Acted Out` having come from CIVIL WAR SPAIN with its towns of blood ...
CULINARY MYSTERIES :     FOOD HISTORIANS ? – HOW MUCH DOES THIS RATIONS BOOKS CHRISTMAS EVE SUPPER AFTER MIDNIGHT MASS resemble the SUPPERS of OLD IRELAND 19th-18th-17th perhaps even 16th centuries ? 
 I `Greetah` Ransom 10 years old 1943 March, did not think to ask ANNIE-Artist this :   I HAVE BEEN COLLECTING RANSOM Wedding frocks and kitchens and trestles down the centuries since age 4 years ... but not OLD IRISH frocks and feasts – except a ballad does tell that a petticoat should be green – my SEALED KNOTT costume does explain what is a petticoat – photos of ME acting out Grandmother MAGGIE Ransom Carew – take another CAREW – return to RANSOM name as all the seashores over-seas are in our RANSOM name ...
I have still 200 years of work with Family Records so will leave the enthusiast to plough into OLDE IRELAND Christmas Fare back to ARMADA times :   But 1943 the Holy Crib and Saints statues amongst the dishes will be authentic – good breads butter and cheese & meats – table beer and no doubt when SEAS calm there`s good wines from France, Spain and Italy ... : 
 IT CAN BE RE-CREATED with 2nd World War newspapers, BBC Radio Times - clothes worn – (newspapers are reproduced & on order internet) = music is big band swing & traditional Carols=78s shellac=some needle noise :   1970s-80s with SEALED KNOTT & ENGLISH CIVIL WAR Societies I helped with cooking, wearing the 17th century delightful clothes, and we were FUND RAISING for DISASTERS & CHARITIES :
++++++++++++++++++++++++++++++++++++
1943 ANNIE-ARTIST - her
SUPPER XMAS after Midnight
Mass R.C. Church of Our Lady
Clacton-on-Sea towards Holland-
on-Sea Cliffs    
1943 - Near 1.00 AM - 25th December – MASS ended & Worshippers exchanging Happy Christmas Greetings in the Nave, the steps, garden & Lychgate :  A starry night – we make our way to `Stella Maris` 10 Granville Road, CLACTON-on-SEA, close this great Church & Seashores :   It is in the French windows dining room access in winter Front Door – a little front garden :   
My `bottom drawer` painting by my Grandpa (killed March 1937) hangs by the curve of the broad staircase – GOING TO CHURCH IN THE SNOW by MOONLIGHT 1926 present to Bessie and Annie his sister-in-laws – for this lovely house :  (reproduced here)
BLACKOUT in force for WAR :  so curtains well drawn, soft lights = 2 tables put together - 3 big white thick old linen table clothes = centre a little clean straw & holly & ivy trails =
Statues Holy Family, Crib, some special telegrams and Xmas Cards from the past (new cards in sitting room with the gild work upright piano 1870s)  on centre of tables 3 candles in old candle-sticks put in safe positions :    Old glasses & plates, cutlery on a trolley – A good brown Sherry,  Lemonade & some Corona Fizz,  and Fruit Brandies (Crabtree) & old heavy glass Water jugs full   -
THE FOODS - to be dished for the
SUPPER :
1.   Potato salad with onions, parsley & chopped sage – a Mayonaisse (wartime) olive oil, top of the Jersey milk, condiments
(Grandpa Gordon began them a little vegetable patch in the back garden so they always had makings of a salad & a few winter vegetables – old gardeners took their exercise around these little back garden vegetable patches & attended apple tree, pear and sometimes fig bush ...)
2.  Big SAUSAGES of Pork, almost white, with lots of herbs and bread in - these whole for the men and slanting halves for ladies – parsley scattered :  
(`Yum Yum` we wartime children had glowing eyes)  :
2a .   The Cold Meats :   luncheon meat fine sliced, AMERICAN CORNED BEEF, sent for the USA War Effort = FOOD HISTORIANS understand what could be done with this important protein added to GREAT BRITAIN War food :    A fine sliced carefully cooked Lamb joint – this had been from Ration Books meat allowance coupons & kept in CO-OP cool store  :
( Our Manchester families are somehow associated with the FOUNDING of the 19th century Co-operative Movement ... I may have notes ... )  
3.      LENTILS – tiny red ones with dressing of a special vinegar & olive oil  (old fashioned Grocers of 19th century had surprising things) – the lentils in little glass dishes so they could be handed around – Celery sticks in proper old Celery glass :
4.     SALAD of chopped celery, apples, dried figs, onion, cabbage heart and carrots ... IN THE TUREEN of their grandmother`s grandmother`s GRANDMOTHER = ARMADA TIMES ???    
5.    HOVIS brown soft, and National Loaf which is Whole-meal 
NB:   many Persons used to white bread before this War called this `the grey bread`)
6.    Some saucers with margarine and butter carefully mixed – will be used sparingly on the breads and rolls – everyone aware of Rationing !   :   A dressing of olive oil and delicate touch of vinegar, salt, pepper and very fine chopped herbs, a touch of spices ...
7.     PUDDINGS :   Blancmanges green and Apricot  (Annie & I love Pistachio = flavourings come in LANGDALES little bottle of flavours and colourings even in Wartime )   Sweet biscuits from Co-op – a tart with filling made from  dried apricots, Aunt Bessie her special seed cake - Caraway seeds :
( Great Aunt Bessie & Annie keep a routine in the kitchen but Bessie Martha only has time to prepare this Guests and Sunday cake :   she makes this popular Victorian England cake as she did with her sisters when they had no parents - but always had a Sunday afternoon tea to discuss their Welfare work – Soon 2 older married sisters live nearby this old Merchant`s house bought by their Mother with her MURPHY  moneys from her grandparents DUBLIN Murphy Shipping :  
1900s onwards - Nephews and nieces are born and they will grow up to assist Manchester Welfare – We will have in the 1940s  "OUR BILL – Mayor of Manchester ..."   (2 sisters marry 2 brothers BUTLER of Manchester – descending Butler/Ellis/Ford and their children ... Weaver ... et al )
8.     Margarine blended with grated cheese (beside the breads) & there is a dish of stewed prunes ... Annie offers the first to those who take the breads or little soft rolls ...
9.     A SOUFLE =  made with tinned Salmon & fresh egg allowance – help from friends :   some scrambled eggs in a dish is made from the dried Eggs come from America ... " ... In case the older guests do not wish to eat too much meat before they sleep ..." says Annie-artist ... adding  " the delicate of health and those risen perhaps from a sick bed must be considered ... & always have somebody to go to  the kitchen if a gruel is needed for a very young child ... "
10.      An old cut heavy GLASS jug of WATER is past around by `Our Bessie`  for those who are old and like to add a dash to liquors = New bottles of fruit brandies made by Crabtree – Apricot, Raspberry & other fruits = 2 bottles of rare white and red wines from `Mr so-and-so his cellar he always lays down in times of troubles` ... " Mr so-and-so will bring some light Ale if some prefer to take a glass ..." says Annie while Bessie Martha smiles approvingly ...
11.      TEA or COFFEE – mostly departing guests took tea (Typhoo could still be found in little shops – Ceylon mixture) and the rich brown tea come from Kenya during the Wartime – ships or planes surviving attacks ... Coffee ground in sealed tins with ground figs added – the meaningful aroma occasionally of the War years 1943-45 ...
ATTENDING – we 3 Ransom children ages me GR. 10, FGR 8, CFFR 5 the youngest :   & 3 big children well over 12 years grandchildren connected to old town friends of my great-aunts:  2 Priests & Vergers dashing from other Parishioners back and forth to `Stella Maris`... ATS member Miss Winifred Mary Gordon niece of Bessie Martha and Annie : about 15-17 people ... Our MOTHER =
THEIR NIECE – " Our niece"  ~  Bessie & Annie :   (our mother - we 3 Ransom children) is evicted from the MIDNIGHT MASS an hour ago with 2 young soldiers – she very inebriated & all talking in Church :  So Bessie & Annie have a Policeman call in for some supper & his jovial remarks `may we all keep the Peace for the rest of the night`  = He knows this is THEIR niece Teresa Elizabeth Gordon Mrs R. (she never uses our father`s name although he is now a British Army Captain) = Annie said to me `Well she has not come in her Black Shirt or brought her friend Mr.  Mosley from her Prison so we will permit her to get merry ... "
... Annie nodded towards niece Teresa dressed in her smart expensive well cut suit = Annie did not object to her with a bottle in each paw tipping back Apricot Brandy & MARTELLE a French brandy but muttered " ... she may fall down asleep - your great-Aunt Bessie may call another Policeman and they can put her in a Cell for the night ... "
( Miss Annie Agnes Carroll Williams has worked in the ARTS & CRAFTS movements Manchester, Liverpool, London 1890s-1920s – girls able to do more than make bead purses & stitch holy messages on counterpanes – Annie worked in MARBLE at 17 years as well as STONE = funeral figures and a figure of St Anne in memory of her grandmother Anne O`Brien – Terracotta plaques, one called `The Procession` was sold 1906 when Harold Rathbone had to close the Pottery – his mother Jane Steward Mrs Philip Henry Rathbone had funded it – but Medieval pottery was for the aesthetes & not to be afforded in working class kitchens )
Her decorative work with Cassandria Annie is printed here a set of 3 tiles portraits of the sisters of Harold, done by MANZONI, the two girls allowed do the lilies and leaves = a gift to little Pete PRRW and sister V-A.R.W.G.W.  (The Ransom families always use family names at Baptism)
1943 CLACTON with the sound of the Sea waves heard in the silent town the Church Clock rang out 4 AM now Christmas morn  :  
But `TREASA` walking back with we three as the Church Clock rang by the Recreation Gates was striding out saying `I, I, I,  walk like a Queen & she she could walk like a Queen ...`
( I remembered my INCA relatives-my duties-Welfare of women and children, stores in the kitchens, and to see that the Streets are always clean in our little towns – the most ancient Welfare role of civilization it is believed – that life was draped in heavy mists ... Responsibility for BIRTH to DEATH & memories)
`The Pearly House`, 112 VISTA ROAD :    She collapsed into her bed and next morning near 11 am I awoke her to `put-on` the CHRISTMAS DINNER for John and Colin ... She did this wearing a big overcoat – then returned " to dress like a Duchess" as Cousin Julie Butler says our other ATS girl :   Dinner about 2.30 pm was a good little beef Joint, potatoes, carrots, sprouts and a good gravy – a small Xmas Pud & custard – she sloshed Brandy generously over it, struck a match & we admired the blue lights when she lit it, drenched more Brandy and lit again – Hurray!   With the boys I had made Tree decorations & arranged a tree made from a blue Spruce tree top cut in the REC – Clacton Recreation Grounds  ...  : 
1943 - Early December she had said `NO CHRISTMAS it is Wartime! `    Johnny had objected – he wanted a Dinner like his friends & as we had last Christmas when we lived with Granny Mary Helena  !   But the Hospital had sent Mary Gordon to her families in Manchester – she had anemia, as Colin and I 1943 Summer – although we children were OK 1942 while SHEshe  was in Prison for 6 weeks at a time  :
   oHH
1943 CHRISTMAS DAY :   CLYTEMNESTRA-Mad Mother KALI-Minotaur so called by the Schools,  went out about 6 pm – there was money in the Electricity box so we had the Wireless & there was toast & good dripping and golden syrup & some sweets had been given us – there was ginger cake with white icing and some nice biscuits :   This was one of the very few Christmases she spent with us – I have noted down all from 1933 = 1939 NONE !   1940s-1950s 4 = Then 1960s some of her old 1920s chums were dying of dope & liquors so we might get a glimpse of her December or even the 24th but never CHRISTMAS DAY ...
`TERESA-Clytemnestra` = She has  Christmas morning drinks in LONDON with her Roaring 20s Chums ... Oz had to get the truncheon off her – ANDRE Malraux hears all this 1957-58 from Jeffrey/Geoffrey  the National Front – he telephoned Malraux and said  " ... Teresa is far more RIGHT Andre, than either you or me – she is chasing the Customers away – will you please come and get your mother-in-law out of my little Blackfriars shop ... "   They have all been very young together : 
The custom is that we do not see her until after New Year thank goodness !   She has STABLES to visit of old friends and perhaps they have RACE Meetings to attend  ... I do not say too much about this at school – but it was well known by 1943 & 1930s at the Convent School of our understanding but firm Poor Saint Clare Order ! ... HELL had OPENED ITS DOORS EVEN WIDER :
To quote remarks from Annie that she gets from reading Ingoldsby Legends when she was young ...
 "  The Devil he tipped her outside HELL ... there were several wee devils playing with chains ... but she picked up the ends and scattered their brains – Lord he said `Oh she`ll murder us ALL !`  ... So the Devil he hoisted her back on his hump – He was 2 years coming and 2 days coming back ...  "
+++++++++++++++++++++++++++++++
– but returned 1945 September briefly on and off that autumn into December – he & others found the bulk of worldwide GROTE HOMES Martyred by 1944 the worldwide Estate RANSOM on duck-boards – no GUARDIAN ANDRE MALRAUX came forth & false messages, off-putting, were all that he received and even brilliantly clever Aunt Catherine a French Academic 1949 leaving him notes at `A house in the Woods`  ... she then died unexpectedly ...
( DISCOVERED 1961-62 :    Andre Malraux – neither he or General de Gaulle saw the legal WILL until 1962 March – although 1961 after the deaths of Malraux`s sons he had a copy of the Will waved at him that autumn = Of course at first he did not know if General de GAULLE had ordered he be kept from knowing ... Dr John RAY Ransom USA Washington State Office & friends with a famous name had him present it to de GAULLE – He said " A gigantic MEMO :   My father British Army Captain Fred John Ransom did not die as CLYTEMNESTRA her friends kept telling her piece of State Craft by Gross Britannique ..."
(All this can be read down the years from 1937 SUMMER – beginning 2011 AD www.greta-ransom.com `Document in 3 Parts `scaffolding` 1937 SUMMER Andre Malraux & Josette Clotis,  Greta Ransom CLACTON-on-SEA and WEST GREENLAND` (photos discovered) ... and then continues FAMILY HISTORIES and in-depth pieces this TRAGEDY ... because psychopaths wanted to halt world educations and get RICH ... this site & others :    www.ancestryandtruetales.jimdo.com and www.greetah-ransom.worldpress.com
et al
NB :   CLACTON north-eastern beaches towards Holland :   My great-aunts before I was born ran an Irish Evening on the beach late 1920s – with music and dance – Police invited themselves `in case ...`  here was lit a beach fire near the Holland-on-Sea end and good picnic food set out and hot potatoes and meats roasted ... It was merry but never unseemly & everyone including the Police had a good time :
1931 delicate little Miss Bessie Martha got over from near DUBLIN Town an important IRISH foota/rugger team to beat up the aristocrat Lindsaybuggarhs (as Police from SCOTLAND down the `rolling-reeling English Roads`  to EAST ANGLIA  Coast call them) :   The LINDSAY & JIMMIE JONG had tied the headdress of a Nun to a fast car and driven off at high speed – they also tied up a Priest and left him to die in a cellar but he was found – The Nun was hospitalized for 9 months then died from wounds :  The Irish team got in the Earls of LINDSAY Crawford=LINDSEY grey-granite crouching Jurassic dog building called by them GRAND in big LETTERS,  next The ROYAL HOTEL at 9.30pm when they were about to bolt and bar door and have all night drinking & the usual sub-apes antics ...
The IRISH super Team left the LINDSAYbuggarhs in a pyramid on the end beach Holland direction with broken limbs and ribs – they seem to have slept heavily until early morn -  some were 2-3 months in hospital and Clinics ... This was approved by a Lindsey 11-12 years old boy (Dave & Gang to be Earl 15 - who later 1980s forbids PJPW that V-A  does anything with her music – ( he has been on DOPE since age 12 years put by his father & Mr Jim Jong)  who had just heard it from `little Miss Annie-artist` who had not known of this at the time = he wished he had seen it :   The two sisters had befriended him age 3=4 years of age when his families threw him out on the beaches early morn when they had hang-over`s from drinking into dawn hours ... The two sisters took an early morn stroll along the Promenade – they bought him a breakfast of hot milk & toasted butter buns & chocolate :   there is more on these SCOTLAND families in the 20th century in  `scaffolding` Document in 3 Parts "1937 SUMMER Andre Malraux, Josette Clotis, Greta Ransom Clacton-on-Sea and WEST GREENLAND" www.greta-ransom.com and www.ancestryandtruetales.jimdo.com and www.greetah-ransom.wordpress ... other sites :
(((  The EVIL Scots Jurassic Bog Trotters & Silurian swamp witchy-things feature in other shorter pieces of RANSOM-GORDON histories mid-to-late 19th century into 20th century the turn of 2000 AD to 21OO ...   :  ...  (RANSOM & WEDDELL & Frobisher  families have them try board all our SHIPS from 1883 marriage Millie Frobisher to John Ransom Widower)))     
1943 CHRISTMAS I took my great  Aunts presents ~ to put round their little Xmas Tree in the quite big Hall – hankies I had embroidered at School in Mrs Read`s class – she came with some fine lawn white delicate material – and I choose embroidery silks of green and blue, lavender and yellow :  And almost certainly a tiny poem of 4 or 8 lines – usually about nature, time passing, things to do ... :
1942-43 the CLACTON SCHOOLS :    I have been knitting EGG COSIES for presents :  as well as SQUARES of donated wools – these we children make into blankets for hospital Soldiers, Airmen, Seamen – they are stitched together and the many colours gladden the INVALIDS : 
MOST IMPORTANT  (for my memory and all HUMANITAS)   In 1959 December their niece Aunt Terry Butler gave me 2 of the yellow wool egg-cosies I had given her as a present 1942 New Year`s Eve – she joked I gave her 8 – she had decided not to get married as she was not pretty and there were too many married in the families – she was launched always into Welfare work ...
1943 - `Stella Maris`  :  There is a Xmas Cake but that is not cut until late Christmas Day 25th with tea and perhaps sherry – depending on who calls ... I do not recall an XMAS PUD but it must have had some role Christmas Day 25th – but perhaps more centre table on the Boxing Day 26 December :  
My great-Aunts live very busy lives – Bessie dashes about like a fairy – Annie is always completing some piece of art work with pencil and colours ... Their correspondence is mighty – and newspapers are Welsh-Irish-Church Times-Herald-Manchester GUARDIAN ...
1945 May – comes Georges-ANDRE Colonel MALRAUX ... and they are with others CHURCH-SCHOOLS-IRELAND-FRANCE into MIGHT MATTERS of the WORLD : 
BUT `dear ANDRE` also could speak of the 30 years RUBY WEDDING May 1930 at `CRAIL` for he speaks afternoons with MARY Helena GORDON Widow ... she brilliant in Irish Histories and Troubles (we do not fight) and he telling her of BLOOD DRIPPING SPAIN :   He turns the pages of the Photo Albums, sees letters, invitations, newspapers, communications, and THE PRINTED MENU of the RUBY WEDDING ... He saw these things before they were burned October 1939 by (Major) Jimmie Jong James & `Treasa` Gordon Mrs Ransom ... (this behaviour came from Scotland aristocrats) ...  
FOR FOOD HISTORIANS, those who like to re-create such events & raise monies for Good Causes and to `ACT the GOSPELS OUT` (and remnants of my families of 2,000 years) I will give this rather Elegant Luncheon for the RUBY WEDDING : 
++++++++++++++++++++++++++++++++++++++++++++++++++++
George Ernest Gordon & his
wife Mary Helena married 30
years 
RUBY WEDDING
LUNCHEON May
1930
`Crail` Skelmersdale Road Clacton-
on-Sea
Invitations to old & young family & a very few old & new friends ~
GREETINGS at nearby Clacton Railway Station – fast line to Liverpool Street Station London, a taxi or two or a short walk the few houses along the Road leading Holland-on-Sea way :    some of our relatives will stay a night or two at `Stella Maris` with George`s sister-in-laws The Misses Bessie Martha & Annie-Artist – some at good hotels Clacton seafront and Frinton-on Sea  :
From arrival the little house, they step unto the little hall with pleasant quite generous staircase rising to 4 bedrooms & bathroom ... Exchange of GREETINGS & gifts parceled set down to be opened in the afternoon =  In the small sitting room the great wall painting is admired – a meadow, rising sun, farm gate with drooping trees and a happy cow looking over the gate as if greeting the day – George (my grandpa 1933) has painted this – thus this small room has appearance of endless countryside ... & it is always cheerful ... (Andre Malraux 1937 Summer appreciated the painter`s eye & sense of space = but Grandpa died March 1937 – this night when I sat on the stairs & 3 cars full of aristocrats were insisting Teresa owed them big money from a CARD game played all that day ... www.greta-ransom.com. & other sites www.ancestryandtruetales.jimdo.com etc. etc.  : 
About 1.30pm  guests shown into
rectangle generous Dining room
FIRST  -  SOUP of cucumber – cool or hot – sour cream & herbs & SHERRY
2.  several CHICKENS very plump -  A MAYONNAISE ~  CHAMPAGNE
... " Usual vegetables – Miss Auntie Win could not remember = but there would have been tiny new carrots, new baby potatoes, new peas :   and certainly much watercress as it grows in clean local streams ...
3.  Entrees :  glass bowl carefully peeled shrimps with watercress – what is the 2nd ?      A green salad  -
NB:   there will definitely be NO cheese with this aesthetic turn of the century table ...  " ... tastes and colours harmonized` says Miss Auntie Winnie 1937 and 1940s ...and Ada Mrs Pin came to help the days before ... and then others ..."   
4.    TRIFLE – Ice-cream, fruits –Orange SOUFLE ~ PORT
5.    Best coffee fresh ground,  & teas China & Ceylon   
2 long polished tables put together - Silver Cutlery of JFG  (my future grandpa his father)   :   he John Frederick Gordon of Edinburgh, lived in the beautiful Greenwich Trafalgar Tavern, where his 6 sons 2 daughters grew up sons attending Dr Bell his Academy Greenwich Heath :   Their Father is `Mine Host Whitebait Suppers` – he receives at the Thames River steps the Members of the Houses of Parliament when they come in the State Barges from Westminster for the traditional White Bait Suppers ...
PLATES and bowls, some glass, from the 19th century families of my Grandpa and Grandma ... (I will come to grow up in an atmosphere of history & genealogy & the round Globe = gather information of households of the centuries, orchards, gardens, fishing & trade ...)      
Speech from my Grandpa
GORDON who says  "
... and I have sons named after the Kings of England & daughters with family names & known in histories ... & he referred to all the children around the table, Alfred Richard in Australia, and those in HEAVEN, Elizabeth-Anne-Edward-Stephen-little Mary-Cecil-the twins Gerald & George ..."
((( ` ANNIE Agnes Sculptress & ARTS & CRAFTS is quite firm about dead young children saying  " We are thankful to have known them – and remember the delight of them when they were with us on earth – we shall see them in Heaven happy with other children of the families who have had to leave life upon earth early ... "   Annie-artist has no morbid memories & with her we arrange Masses for their Birthdays to be `SAID` & put money in the POOR BOX and remember things they said and liked !   She and Bessie put their favourite flowers on little graves & do not want people mourning but remembering happiness they gave :  " AND that is THAT"  !  Annie carved many of the tomb stones
((( It is they, Bessie & Annie,  who will bring Georges-ANDRE MALRAUX out of his mourning 1945 and again in the devastation of 1961 – the deaths of his 2 sons in a car )  :  )))   
George & Mary Helena 1930 RUBY wedding May ~
... AT THE TABLE & some staying 2 days :   
... George his sister Edith Mrs Tadhunter, their brothers Frederick Henry eldest & 2nd wife,  (bros.  Arthur-Insurance City London & Thomas-London Police ? )  youngest brother Edgar Gordon who takes the young people out to the right plays and restaurants :
FAMILY of George & Mary Helena -  WERE eldest son 39 years old Arthur Gordon, wife and daughter Eileen (Reuters 42-years), 19 years old Winifred, Harry 18 and Esther 17 years :
Alfred Richard son 29 years, telephoned from Australia  =calls were placed 2 days before at this time & during 2nd World War : (A great sadness is  that the beautiful daughter Kathleen `Kitty` died 1929 Mrs Guy Vansittart & is buried in Clacton Graveyard - Kitty a quiet wedding because of sister in PRISON –
1926-1927 Old Bailey Case – shocked literary & other figures :
The Princess Royal Miss Mary came to the Prison to comfort Teresa of the Good Scots Gordon families :   heard no time in there – no clocks to watch only a bell and voices – got permission to give Teresa her second-best watch ... :
IRISH families, old Bishop, Welfare MANCHESTER families all visit urging Teresa to repair her education here ... they will help ... in no doubt her Noble British chums have landed her here ... having her ride in Private Races from age 9 – 10 years and win big money for them – deceiving her parents ... drug-addicts tell incredible lies ... her older Scotland friend Angela is now a Duchess ... :
But PONG Mr JIMMIE JONG slithers in and out in name of Imperial sources -  with cheap brandy & DOPE for Teresa of Holloway Prison ... (1970s-80s it is artist & great teacher Mary Mollie Cotton BowdlerDudley Short  (Mrs Peter Percy Freeman) who will enlighten upon the unsatisfactory matters 1937 ... dead children about the globe ... & those of her age ...
1957 ~   NB:   THE FUTURE – matters stemming from CLACTUNA (little Doomsday Book) to Quaker enclave Old Road ... arrive from SCOTS syphilitic-whiskey soaked EARLS & LORDS & IRISH MATTERS from Roman Catholic scholars first centuries AD (Brian O`Boru & Rome) to a sweet little house `CRAIL` Skelmsdale Road  corner, the RUBY WEDDING LUNCHEON 1930 & what has gone before to Families GORDON-1932 RANSOM from the above we can confidentially call SCOTS JURASSIC BOG TROTTERS :  
1930 -  These matters some older persons knew & coming to give comfort  - thee would have been more relatives but last year 1929 they came to these SEAS EDGES to honour young Kitty-Kathleen a quiet marriage to GUY VANSITTART because his elder brother is in British Government a Lord
(... VANSITTART - see 1930s DARK VALLEY 2,000 which is good stepping-stones (scaffolding) for the short years inbetween the GREAT WAR 1st World War and the 2nd World War )  : 
MEMO :   ANDRE MALRAUX December 1957 given information on `that house Hilldrop Crescent` by Nancy Lady Astor at her London flat – within 20 minutes of he leaving she had JIMMIE Sir James Jong burst in with thugs – he works for A Crown !     She has just told Andre `Jimmie lived in that house 2 years rent free 1924-1927 ... & how she visited, disturbed by reports, but Angela came in with her new husband on her arm ... `
+++++++++++++++++++++++++++++
MUSIC the `Crail household`
1930s -
  Cello pieces – Alban Berg –Debussy his `Pell & Mell` - la MER of course Debussy- ELGAR – sea shanties-Irish songs-Scots songs - piano in sitting room ... Great Catholic Masses – still some traditional WAKES on the Essex-Suffolk Marshes – BBC play the popular Operettas of the late 19th century : 
`Tip-a-HRarrie` when Grandpa George Gordon 1934 reads the Ballad of FRED RANSOM  father of my aunt Margareth Ransom GROTE ` GIRL of the SNOWS` ...
 " OH OH !   I was sitting down to my cosy tea when THEY hit the WEDDELL SEA – the cabin was warm and I had my tea hot and strong my buttered toast ... HE came aboard – fallen down that Abyss 1600s  tripped over pail and cat ... motioned I give him my CHARTS – he wanted to send us back up North ... his breast plate rusty ...Well you know ... you have just got the Cabin snug and warm AND ...  you turn around and HE is sitting there - in your arm chair – he motions for a FAG and then for the CHARTS he`ll mark you UP the NORTH ... his eyes glint with malice ...  THEY (crew) thought it was alright when they heard me/him whistling `Tip a HRarrie` - so THEY could have their TEA ... but WE HIT THE WEDDELL SEA ...OH OH WE HIT THE WEDDELL SEA ... they thought it was alright when they heard me whistling `Tip O Hrariee` ... SO when going round the HORN ... ... be sure you have this   w a r n .... OH THIS W A R N ... "
1930 RUBY LUNCHEON for George
Ernest GORDON & Mary Helena C.
Williams his wife  : 
He born Greenwich 1868  to John F. Gordon & Matilda Kellow :  and she Sackville Street Dublin 1870 of well known Irish history names :
b 1906 a daughter Teresa E.G.  is in Holloway Prison
But it is because of her powerful Scotland titled chums she is in PRISON :
They all rip-roaring with high Scotland Norwegian Aristocrats19teens & 1920s – Racing Circles & pimps & hookers : 
IRELAND – Southern Ireland :    Her mother`s Irish relatives have a Baronetcy and 3 Sir-ships 1850s-1900s but believe in `discussion` :    They are not surprised at what THE BRITISH can do to good Irish families !  = Whack-fol-di-diddle !  So that Teresa Elizabeth G. is fortunate – but has no understanding having FALLEN on dopes Asian & Scotland grown, and fag-ends of FUTURISM MANIFESTOES & liquors :   It is said this time that her aristocrat companions drink enough in a year to FLOAT THE TITANIC ~  
1930 Ruby Wedding,  Uncle Sir Edmund John O`Brien came from Ireland – and two or three close relatives from Manchester Irish families BUTLER ... 1937 I do not learn the full guest list ... family embarrassment over the imprisonment of Teresa (Clytemnestra-Mad Mother Kali etc etc as the Wartime schools and town call her ... ) 
BUT A TERRIBLE SADNESS for George &
Mary Helena :    families, young children, is the death last year 1929 of KITTY Kathleen ... there had been great attendance and comfort for her funeral ... but it is decided to celebrate the RUBY WEDDING 30 years and go forward into life ...  
At table ~  2 of The Convent Order Poor St Clare Clacton :  probably Sister FitzPatrick - & the Reverend Mother Benedict   
(who will with the town Elders agree the `early wedding` of the granddaughter not yet born – to Georges-Andre Malraux – me 1933 GR to be a Godchild of `young Pacelli`a family friend the Irish relatives and Aunt Margareth nee Ransom Mrs THOMAS Imm. GROTE ...
The grandchildren of George and Mary have yet to come – only Eileen daughter of Arthur their eldest son b 1891 – if 4 children born 1890s had not died of Scarletina-Dipthierea London then there would be more grandchildren :   I  GR & JGR come 1933 & 1935 = Colin 1938, Richard 1939, Jennifer 1941, Kathryn 1949 and Jayne 1950 ... 
1930s-1940s - Miss Auntie Winnie tells me often about this RUBY Wedding Luncheon ... "  Mother and I made the sauce for the Chickens and the  special mayonnaise ... and friends came to help with the cooking ... "   Family alive were ...  Photographs of the dead children on a desk in the sitting room – where Grandpa has painted a north wall with a scene of a meadow, gate with trees overhanging a rising sun and a happy cow gazing over the gate ... MALRAUX thoroughly approved this  - as I had noticed it made this tiny house a vast place to enter ... the Dining room had some of his paintings too ... he paints for pleasure & gifts for birthdays - and sometimes has commissions :   ( His eldest brother Frederick Henry will have a painting in the Royal Academy Summer Exhibition 1939 of daughter Betty ...)    
( 1937 August -  the famous Orange Soufle I tell Josette and Andre Malraux about 1937 – I re-create it made from a bucket of sand-orange-red & green seaweeds & decorated with seashells – but he laughed because I could only say `SOUFEL ` = I can read little letters !   I had big tears cascading – he got told off – then picked me up & comforted me !   I was making them a banquet on the beach out of sand – the 2nd day of their arrival ...
1937 death of my grandpa MARCH – my 4th birthday 11th ... his birthday present to me is still being painted on easel - the corner pool with the baby ducklings we had seen on our morning walks towards the Cemetery where is buried 1929 his daughter KITTY-KATHLEEN GORDON young MRS GUY VANSITTART Roman Catholic Tree Cathedral Wedding – we take Kitty nice flowers & read her a verse of a nice poem ... : 
 Teresa SHEshe Mrs R. his daughter (out of Prison since 1931)  kicked it to pieces & said I had done it = Grandpa George knew I had not   (www. that last night of his life – we are telling VIOLET-artist (Lindsay-widow Lady Rutland - cousin to my great-grandma Millie Frobisher ) she and Mary Helena await a Magistrates Document to LOCK UP JIMMIE JONG James – his mother and Violet have applied and the Document will arrive November 1937 ... much grief from the crimes of psychopaths have followed out footsteps ...)
++++++++++++++++++++++++++++++++++++++++++++++++
1937 - Already I copy Annie-artist and try make poems ...  & things from shells, drift wood, leaves, stones , materials  ...
1960 MIDSUMMER MORN :    HERE stark lines Colne Engaine my Grandpa would have understood = so I born 1933 March with the daffodils,  who walk with him seas shores and country lanes,  & appreciate him & his paintings, give him for that RUBY WEDDING 1930 my lines written  (amidst continuing of we persecuted his, their, Families and TRAGEDY of GREED = added to 2nd World War Britain by A GENOCIDE of the THOMAS GROTE HOMES for CHILDREN ( RANSOM Estate of centuries world Seas Edges)  my lines of 1960 written when GATES of HELL send forth ORCS-PIMPS-rulers of the Globe with their 3 clipped brass farthings heads ... ( I and others collect in various ways the GOOD and the EVIL ...) 
1960 MIDSUMMER MORNING tiny Meadow
 by Gallows Corner at COLNE ENGAINE 
MIDSUMMER DAWN,
Grey cloud, soft rain
High on this hill at 4 am
June light should be fully grown
Turning grey cloth fields to silver green
We think of Midsummer scenes
The crowd now waiting at the circled stones
That very English place
Where schoolboy history begins
     ( I may have got this from another`s poem – sorry & thank you )                                                                                                                                                                    
...
This day, the Mysteries of Ancient Gods
Are un-revealed
APOLLO will ride his way without
A glance beneath his chariot`s wheels
From that RUBY WEDDING May 1930 – I am given 1970s the two tiny Japanese vases bought by Miss Auntie Win and Auntie Esther Gordon Potter ... Andre Malraux had held them 1937 and spoke on the figures ... Am I odd – NO – JUST REMEMBERING THEY WHO GAVE ME LIFE ... chance though we ALL are :
2011-2014 AD  = I have put on www. for Grandpa George Ernest GORDON his paintings and information – family histories – missing paintings and who may have them – HORSES to a Police Foundation ?   Please see all this is documented ARCHIVES GREENWICH-Dr Bell his Academy-HIGHGATE, WOODFORD GREEN, THORPE-le-SOKEN, CLACTON-on-SEA and BIRMINGHAM Maxted Families :
THE FAMILY MEALS of 1930 and 1943 can be re-constructed – as we did when I joined SEALED KNOTT Berkshire-Oxfordshire and we raised monies for DISASTERS and CHARITIES ... 1970s-1990s ...
 _________________________________________________________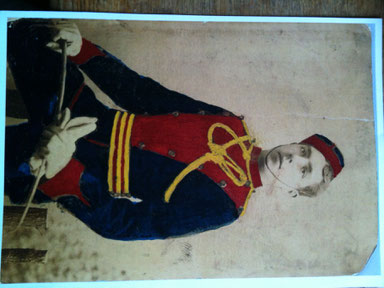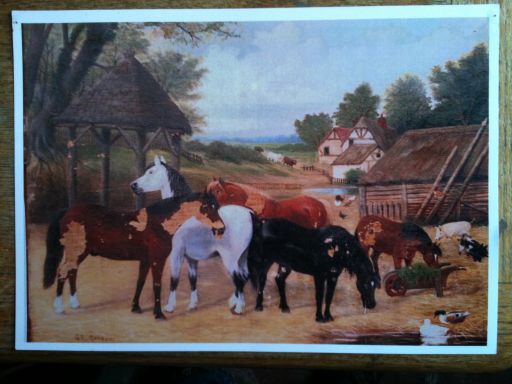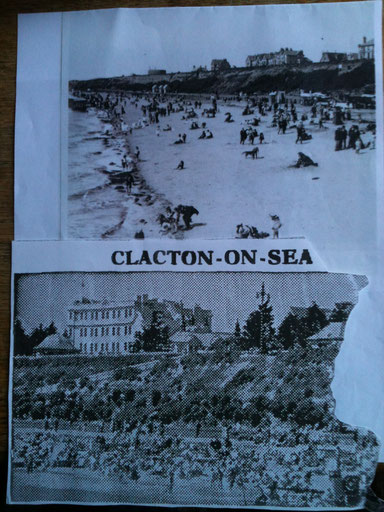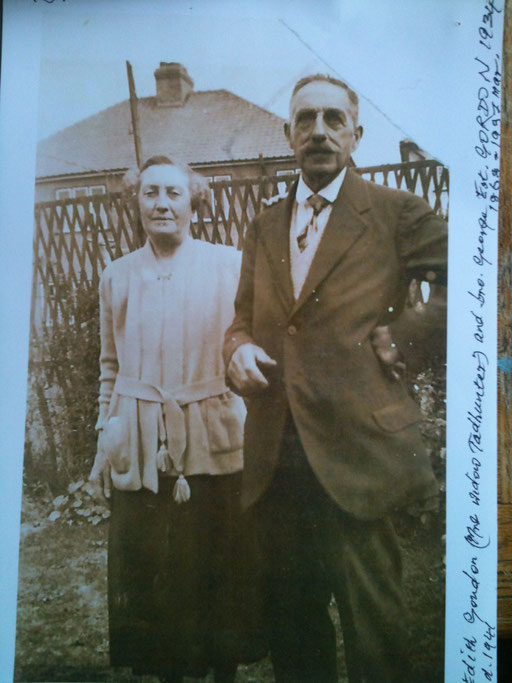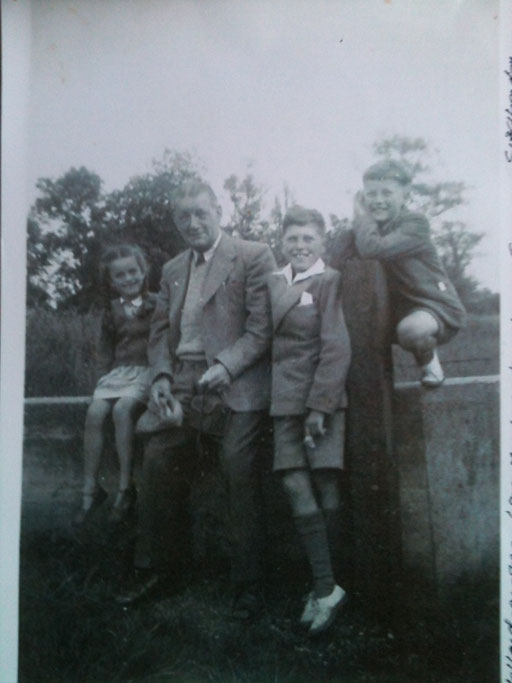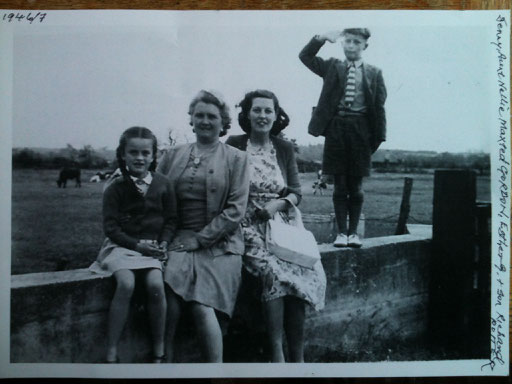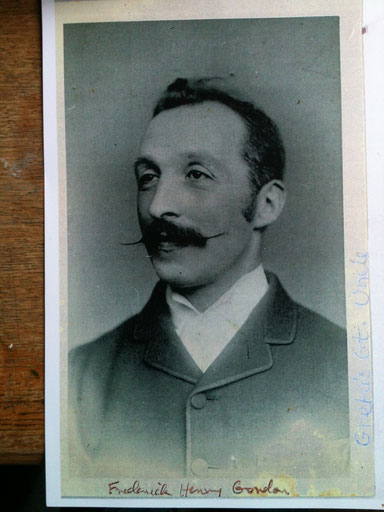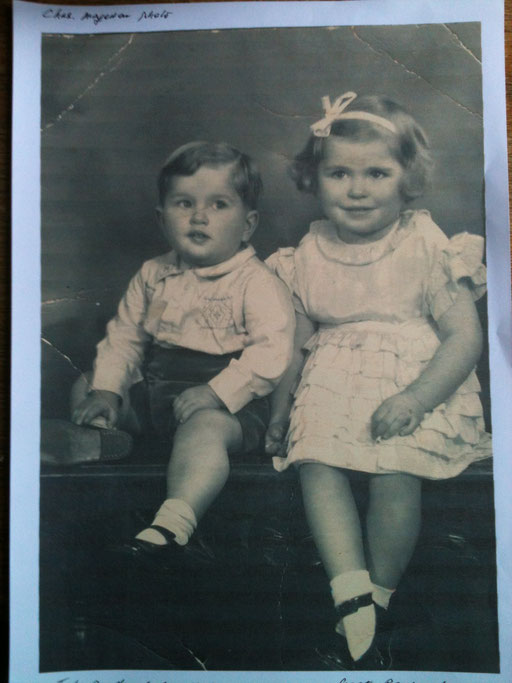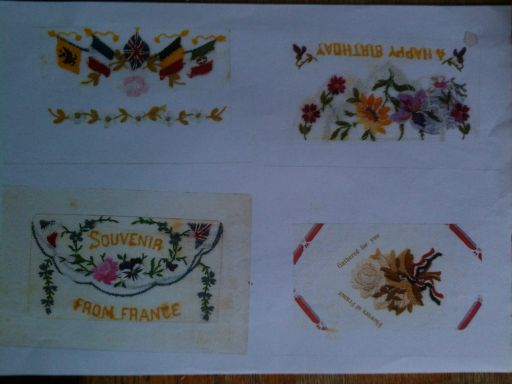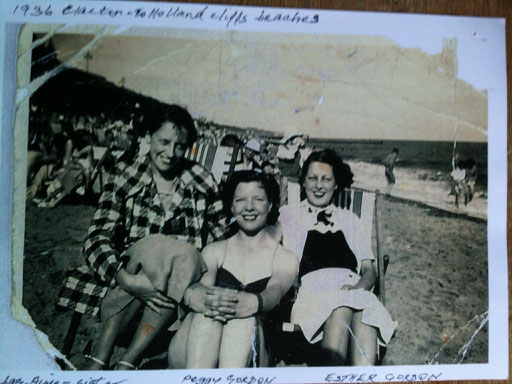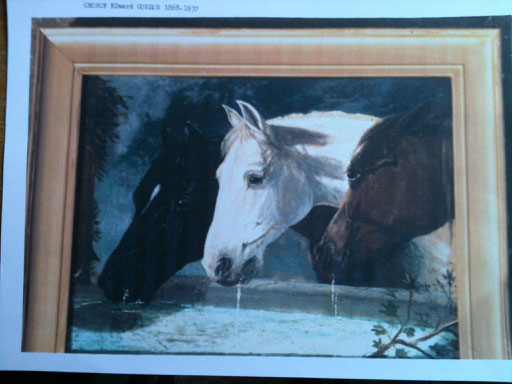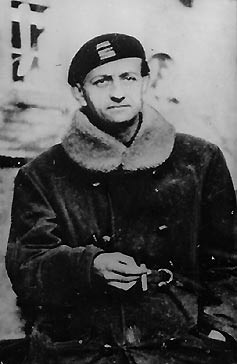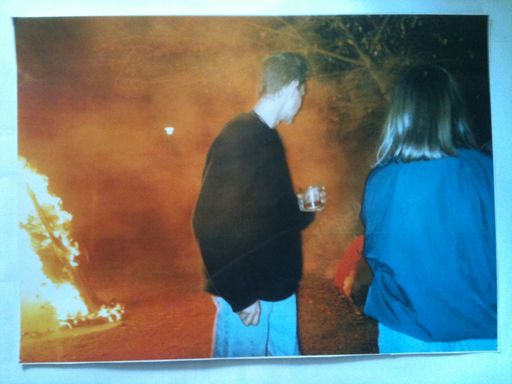 1935 – DARK
VALLEY a
Europe &
worldwide – F O O
D & being
RESOURCEFUL ...
An easy way to follow these important times is book published 2000 AD `DARK VALLEY` Piers Brendon – a child b 1941, who hears parents involved ... EVENTS and HAPPENINGS where I born 1933 am a participant ...
READERS GO COOKING
www since 2011 AD –
appropriate waters and
liquors in moderation :
www.greta-ransom.com and www.ancestryandtruetales.jimdo.com and
back-up originally for those historians-scholars-human beings waiting for these HISTORIES of HUMANITAS – our Planet and what is OUT THERE ...  (support NASA et al)  
COOK – SIP – DISCUSS the REALITY of HUMAN LIFE upon this one little PLANET ... ( TRY get Vegetable gardens growing on MARS & try realize ALL of YOU are MERE CHANCE !    RANSOM families of 77 AD & 92 Dunwich SUFFOLK have invited our first BRITISH Ransom Ancestor `GAIUS The REDEMPTIO`, for ROMAN BRITAIN to a supper table ...
Our FAMILIES and meals
From  B.C. into AD the centuries ... 20th century  ...)
1.     1930 RUBY  WEDDING – George Ernest GORDON
and wife Mary Helena Carroll Williams 1890 at
CLACTON-on-SEA
2.      
1943 SUPPER after XMAS MIDNIGHT MASS Our Lady
Church Clacton-Holland-on-Sea seafront – at `STELLA
MARIS` 10 Granville Road, CLACTON ...
3.       
1935 March CLACTON Old Road – SUPPER designed by
my young father born Nov. 1911 - `YOUNG FRED`
Frederick John RANSOM ... we direct line from the
holders of `The REDEMPTIO` family 92 AD DUNWICH
ROMAN EMPIRE
4.      MORE to FOLLOW ...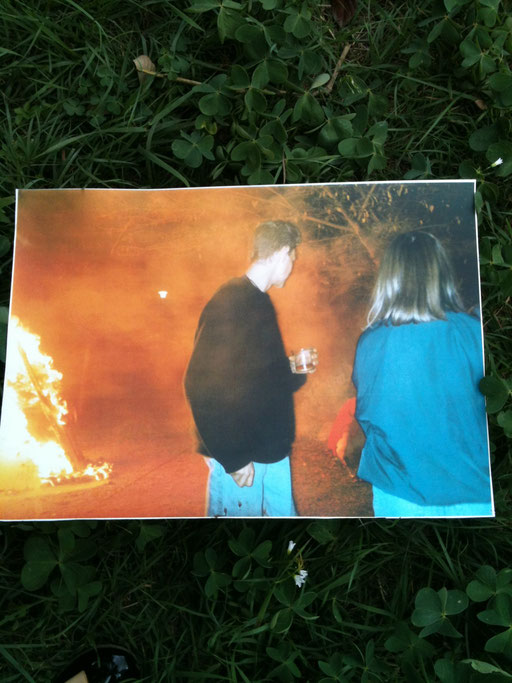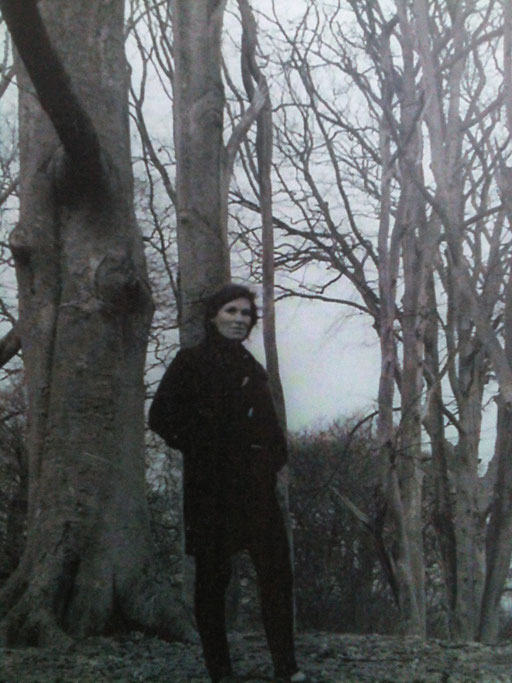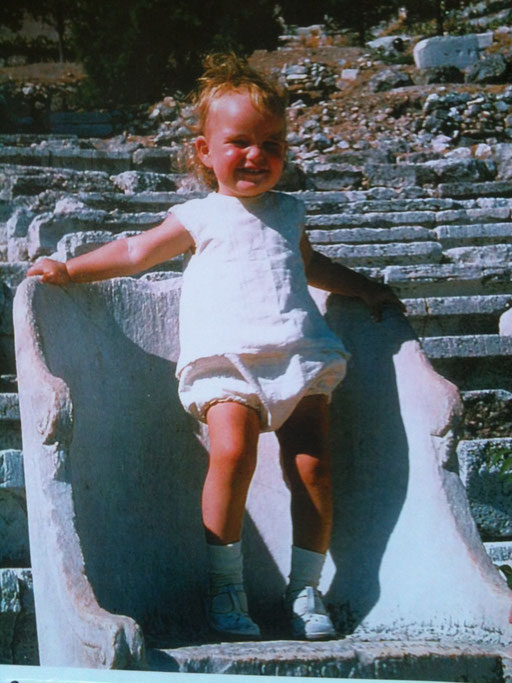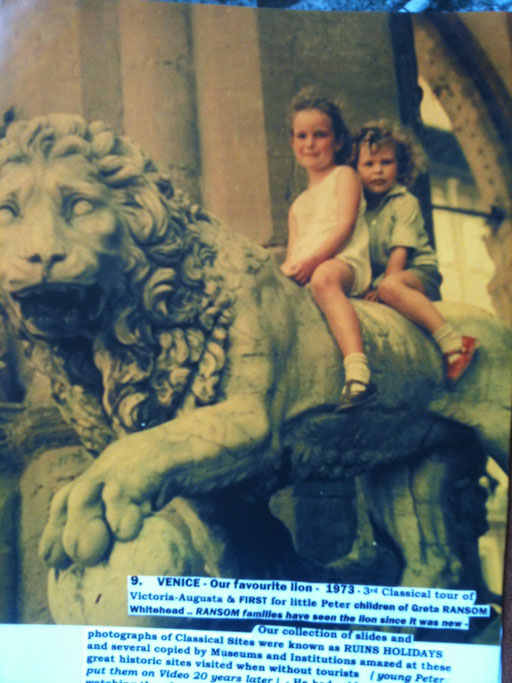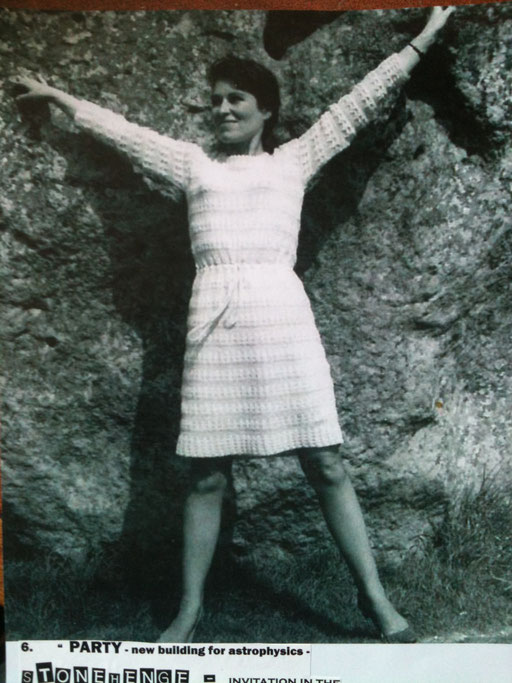 THEME - GOOD and
EVILr
ef. TOLKIEN his works
& others
1935 March -  A
NOURISHING SUPPER
... CLACTON Old Road ...
where the DAMES SCHOOL from 17th century is still in the back garden – children were taught here until 1900s ... A little seaside town its histories noted 13th century onwards = Veterans survived The Great War walk their dogs along the SEAS EGES ... RANSOM family bought an Estate DUNWICH 92 AD ...
READERS :    From 2011 AD - RANSOM ANCESTRIES-HISTORIES Parts 1, 2, 3, 4-5, www.greta-ransom.com and www.greetah-ransom.wordpress.com ... relevant histories a GENOCIDE 1938-1956 merge into www.ancestryandtruetales.jimdo.com ... guiding messages for historians-scholars-good people were posted on TWITTER as requested :   We all live in dangerous times from 1904 when Scotland Predators with great POWER over the British Empire decided to stomp and kill worldwide children educating in all civilized matters to 18-20s years and claim the SEAS EDGES lands of the Foreign RANSOM Brides of centuries – RACISM RULED THE WAVES  :  
1935 - Greta Ransom daughter of FJR has survived to 2 years old – having   a Birthday MARCH 11 = Weather permitted a picnic SUFFOLK on our ancient RANSOM lands and some wild raspberry leaves found in a sheltered sunny dell were woven into a crown = " A sunny 2 years old with golden hair blue eyes had survived several vicious attacks by hired DOPE-addicts paid by SCOTLAND Aristocrat PREDATORS chums of the mother of the child who insist `she should not have been born` = the mother who appeared often insane attempted to stamp the child down in a muddy field into cow-pats – but been stopped but this will be attempted again ...
1915 AD - A Mr Jimmie JONG b Port Arthur 1898 known to work for SCOTLAND EARLS by MOONLIGHT circled about first GORDON Kellow (many more lines see former work) and then with DETERMINATION to PULL in a FORTUNE from `THE OLD ESKIMO`  the mother of the child Teresa Gordon since she got the Marriage 1932 to young Frederick John RANSOM  `British Army of Occupation Germany`  :   My future very young FATHER,  in his late teens helped by Army figures to manage the Grote-Ransom Estate of his Aunt ... it was found by his Superiors as a satisfactory way of training young Army personnel =
There were intelligent persons 1935 who felt another WAR was coming because of unsatisfactory arrangements VERSAILLES 1919 – Britain had debts and no preparation should a 2nd War break-out ... but good people in several walks of life tried have some simple plans ... "
1883 Scotland relatives EARLS of LINDSAY Crawford  and this and that collected unfortunately   from a Marriage of a granddaughter MILLIE FROBISHER to the Widower JOHN RANSOM  brother to Margareth THUS brother-in-law to TIGGY GROTE ...  
( NB:  grandfather of my young FATHER b 1911 FREDERICK JOHN RANSOM )
...  had 1935 New Year DEMANDED a meeting with he `young Fred`  FJR   (father of me Greta Ransom b 11.3.1933)   and his Father FREDERICK CHARLES FROBISHER RANSOM ...  to discuss THEIR disapproval of the APPOINTING of an HEIR for the worldwide Estate by the highly educated worldwide LEGAL OWNER of the worldwide Estate the Widow Margareth nee Ransom Mrs THOMAS Immanuel GROTE  ...
 MEMORANDUM :   TIG murdered Arran 1904 by
some EARLS     
OH - and THEY –THEY – THEY insisted  that the ESTATE worldwide belonged to THEM as they were EARLS ...  The GENOCIDE of the GROTE HOMES CHILDREN began Christmas morning NORWAY and continued worldwide outside BRITISH EMPIRE, into MEXICO 1956 (Records vast)  
THESE JURASSIC BOG TROTTERS =  They had no
legal claim whatsoever but hoped by threats
and violence to claim THE HEIR WAS BORN
DAMAGED and of LOW INTELLECT = this was
quite normal 19th century in remote places of
the British Empire – probably other Empires ...
Perhaps girls, ladies, SCOTLAND could CLEAN
THIS LOT UP ?  
NOTA BENE : 
This is the HEIR G.R. writing all this TRUTH, showing these HISTORIC FIGURES,  & first launching it on the modern invention www 2011 AD !! 
My families RANSOM-Frobisher-Weddell and the family of she my mother GORDON are persons of HIGH QUALITY – and believe in negotiation rather than EMPIRE violence by MOONLIGHT :  Therefore an INVITATION to SUPPER was given when the matter of the EARLs CLAIM could be informally discussed = IT WAS REGRETTED by the world Estate  THEY WOULD NOT PUT ANYTHING IN WRITING – THEY DECLINED TO STATE THEIR CLAIM in WRITING to top Quality LEGAL PERSONS of LONDON, NEW YORK, ARGENTINA  :
1935 March - age 2 years I Greta Ransom was alive
= in spite of attacks upon me from my 1st week after birth - this began with  " ... a blow to the head of the week old baby that would have killed a year old Child ... "   said COLCHESTER HOSPITAL and a trustworthy famous Medical man called in from London = My families and I received help from COLCHESTER ARMY BARRACKS and other human beings :
1935 MARCH :   MY YOUNG
FATHER PROPOSES A SUPPER
in the HOME he has chosen
because it is the right size
where he can guard his new
family - and keep PREDATORS
out ...
1935 March – DAMES SCHOOL & former
17th century Farm
Old Road descending from Great Clacton to
seas edges  
(Clactuna little Doomsday Book) ...
Now divided into two small houses, Old Road Clacton, a Dames School remains in the strip garden – begun 3 centuries ago used until 1900s – Our half is next to the turn of 19th-20th centuries LABOUR Club = Remains at back of the houses are 16th-17th century old farmhouse :  c 1870s divided into two with Victorian fronts the lands around 1900s in-filled with streets and small houses :   Across the road from us is a Dr BARNARDO HOME withH HOMH  houses and School for children under 9 years old built in a curve around a grassy area for the children to play – but the automobile and lorries are too noisy early mornings and evenings :
My young father has bought this house from his own money, made it comfortable, the Dames School a rectangle right hand is connected to the once big kitchen of the farm house – last building if the Dames School is mid-Victorian and a lovely place afternoons with sun streaming in south-west-west  the windows on three sides - comfortable wall seats both sides the rectangle building, a long table centre, some desks at the far end = I just recall it and there were black white photographs of my families sitting with friends, talking, knitting, tea on the long table, books and newspapers :  The old couple my father bought the house from are in the retirement home but we take them out weekends to interesting places and for lunch or teas ...
My father ex-British Army young Frederick John
RANSOM born 1911 November has married 1932
Teresa Elizabeth GORDON : 
lIFE HAS BECOME HELL  ... ... ...
... because her noble friends who led to her Prison sentence 1926-1931 have clustered about her since she made this marriage " OF 10,000 YEARS"  :   IT IS ADVISED by FAMILIES & our legal representatives that we do NOT take a big House because these most undesirable Scotland Nobles will expect to live like Kings at the expense of a great worldwide Estate, much Philanthropy, which is OUTSIDE the still MIGHTY British Empire :
Unfortunately the very distant relatives  (called by good Police Scotland to East Anglia `the Lindsaybuggarhs`) are with a crouching Granite built PLACE erected 1910 called just `GRAND` in big letters - squashed on a strip of land between The Royal Hotel & another big building on Clacton Seafront – here in the days of carriages the horses and dogs were kept :
As late as 1960s a Duke of Argyle states  " we do not have The LINDSAY   to dinner – it is said they are insane – and any business dealings you have with them you will come off badly ... "  Another Scotland Clan have a mother & daughter who persecute the RANSOM & GORDON families from 1900s  :  
SCOTS CLANS & GORDON families own legally
ancestral lands left to the 6 sons & 2
daughters of John Frederick Gordon his wife
Matilda Kellow – the family lived many years THE TRAFALGAR TAVERN a most beautiful building on the Thames waterfront GREENWICH ... JFG held duties here as MINE HOST especially for the WHITE BAIT Suppers when he Receives in Ceremony the Members of the Parliament at the River Steps they come down in State Barges ...
THE MATTER IS :    the interference with
FAMILIES GORDON and RANSOM and branches
is for lands and MONIES !   It began late 19th
century – The BRITISH EMPIRE did not
produce as much money as it had late 18th
century early 19th century ... :
The first child, me, of this marriage 1932 is
made HEIR to Margareth nee Ransom widow
Mrs THOMAS GROTE – a worldwide Estate –
 and I am to be in training agreement Nations OUTSIDE the BRITISH EMPIRE 1936 is added by worldwide approval my youngest Uncle Len Immanuel RANSOM = we are seen to be an intelligent Team – www.greta-ransom. Et al   :
The superior Education of the HOMES of THOMAS Immanuel GROTE established 1864 is welcomed by worldwide Nations – but disapproved of by two branches of SCOTLAND EARLS – they do not wish for world Education as it interferes with their incomes from near-slave labour of children their Empire and other Empires ...
`MAN IN THE
MOON`
A SUPPER = not to be
forgot ...
( I then 2 years 1935,  now grown up,  am objecting to these maniacs loose to prop up  their GOOD TIMES  in the name of a falling BRITISH EMPIRE ... Greta Frobisher Weddell Maureen Caecelia RANSOM )
This evening my young father, his father &
kin, a learned respected Barrister,  will hear what these distant relatives are proposing – they will listen and speak with them :   We my family, desire this – he, his father, a 14 years old youngest brother, an old friend a worthy Barrister, will listen to their demands – knowing full well that these demands are quite illegal – these are DOPE GROWERS of Divinorum Salvia Scotland ... it has factories employ 2 to 4 year old who live to be perhaps 14 years – LIFE WAS CHEAP OUT EAST with ALL THE EMPIRES COMPETING :    
This evening the difficult guests are persons who drink heavily and use DOPES – ladies are not to be present = but somehow Teresa my mother has included herself ... she is very unbalanced as they and outbreaks of physical violence against both families GORDON and RANSOM are known :
FOOD WILL BE for a CLACTON-
on-SEA cold MARCH NIGHT 1935
:  rough seas can be heard in the
little town ... I love the sound but we
cross ourselves `for those at SEA` ...
Fishes & SHELL FISHES, breads
and an unsalted Butter –
a SALAD of cresses, & some
celery sticks in heavy glass
vase
A hot meat and vegetable dish
straight from the oven  –
pickles - chutney
Baked sweet puddings as the
weather is cold (a Sago to dish
with big spoon of gooseberry
jam) and open apple tart –
small jug cream  :
Local BEERS, Ales = or wines
golden or deep red ...
Teas Indian or China = a good
fresh ground Coffee ... some
preserved fruits perhaps ginger
in syrup ...
 in THE GREAT KITCHEN
still intact at the back of the demure late Victorian fronts – warmed from a GREAT VICTORIAN RANGE ... and a small grate oven made BIRMINGHAM c 1760s the first Kitchen Ranges =
Uncle Captain LIAM RANSOM will tell its history CHRISTMASTIDE 1936-1937 ... he has booked seats the front CIRCLE the CENTURY Cinema a WILL HAYE film he needs to see ... My Uncle Liam of the 4 tall sailing ships  (known to Captain Alan Villiers, Cousteau, others)  says
 " NO !  Young Fred – you keep that little piece of early kitchen history – that`s the little masterpiece made in Birmingham -  you light that up when you have come back from Fishing on the seafront ... tired and want to sit and reflect, have a good soup on heating, a pan of fresh fish just caught ... a jug of BEER & good bread & butter to nibble while the food is warming here ... KEEP THINGS LIKE THIS ... And you say you intend to turn this little piece of History into the Town Museum ... I will give a hand put back the DAMES SCHOOL ... hate to see everything destroyed and those who come after us knowing nothing ... no footsteps for them to follow us ... "
1936 December January  1937 Old Road house – Captain LIAM RANSOM is hearing of the 1935 March Supper of the `LAST STRAW` :  ...
& the kidnapping of me illegally June 1936 from the Continent = and how `young Fred` my father is AT LAW & the best lawyers say the PASSPORT is to be given back - & that my mother had agreed to a divorce happily from my young father October 1935 before we left for GREENLAND  – she was to have a French Chateau and A Racing Stable, and staff to manage it all :   But the matter is now again with Solicitors – but interference comes from her too noble chums who are trying claim the Family Estate using her ... 
Uncle Liam says `... heard things bad – having to hide Margareth now since their last attack – I talked with Alfred Charles ... (Rear Admiral A-C. Ransom)  ... WAR ... " he`s going to have a WAR he is old HITLER – gone mad – I will tell you the matter when we have eaten – I went over this November with the Norwegian Mission to talk with him, Hitler ... Herman (Goering)  was there ... he can steady him ... kept at his side all the time to guide him a bit ...
BUT he`s going to have a WAR he is ...
gone mad ... THEY ALL KNOW IT NOW  ...
Well he`s got the people behind him ... 
just waiting for someone to give them a bit
of dignity again ... Versailles ... asking for
this ... ! "
 www.greta-ransom.com `1937 SUMMER etc
(www.greta-ransom.com 2011 AD & RANSOM ANCESTRIES HISTORIES Parts I-2-3-4/5 on above web site and www.ancestryandtruetales.jimdo.com and some `editing` for co-genealogists/historians/great families of the SEAS and Philanthropy and worldwide relatives the last 2,000 years and before back BC !
RANSOM WEDDELL HISTORIES :  ... as UDEWALLA-Mediterranean-early ASIA- then POLE-to-POLE and up and down THE AMERICAS ... the seafaring names are RANSOM, then FROBISHER 1883 marriage St Magnus SEAMENS CHURCH THAMES River CITY, and 1909 marriage to THE WEDDELL SEA – her QUAKER-ROMAN CATHOLIC grandparents `AN ICE WHI TE MARRIAGE 1824 – the trousseau of the Bride The Aelovedah-Maria Miss San JULIAN is described for our lady readers ...:  the groom a Mariner of known QUAKER families a friend of her father the INCA Roman Catholic Yahm. JOSEF San JULIAN f. San Miguel ACTING GOVERNOR for SPAIN ... ===================== 
1935 March SUPPER – CLACTON Old Road :
THE GUESTS CAME WITH GIN –
WHISKEY –hard stuff !
Already INEBRIATED ... no manners as
usual ... JURASSIC SCOTS BOG TROTTERS
... began talking of SAVOY & RITZ meals
...7 Paris 7 CAIRO ! 
1937 onwards it amazed me, now a well travelled young person,  FLYER in  training  too,  that our horrible JURASSIC BOG TROTTERS could even  USE  THE  EATING IRONS – as you hear in Cowboy films ...
... THEY WILL NEVER RECEIVE
AN INVITATION AGAIN from us –
+++++++++++++++++++++++++++++++++++++++
1972 March,  I `Greetha` Greta direct line from 77 AD Londinium-92 Dunwich SUFFOLK  ( ... that 2 years old half asleep above 1935 March ... )   will NOT give THEM  invitations to `The Renaissance Evening` created by I and young friends at THE PILLAR HOUSE, HARWELL village – Georges-ANDRE MALRAUX will arrive and he is protected by old friends, and I and children, as much as they, we, can protect ourselves : 
The above aristocrat JURASSIC THUGGERIES hung about in cars The ancient Jennings Lane, the not yet de-frocked Scotland aristocrat Doctor HARRINGTON a G.P. Hong Kong,  called `old Doc Mengele` from 1951 SCARLET TOWN, will NOT BE LET IN - `Mengele` dressed as a Red Devil is repelled by The Viking Boys – 4th time he tried creep in - in `civvies` - but known locally as a THING not to be allowed near young children crept off  "minus a thumb"  = He had been insisting he BE ALLOWED IN TO HIS PATIENT ANDRE MALRAUX whose Paris Family wished to have him confined to THEIR households : 
Local people were not taking that ` Junk-Fraud-balls & bunkum` from a rich pseudo medical heroin soaked well-connected CREEP with staring MAD EYES ... parks in little lanes with his Playboy car when its getting dark – some children had been accosted & called it   " ... A ghoul thing – came out of the trees when we were playing and just thinking of going home as it was getting dark ... they had seen it earlier that evening with that blue car ... "    Pretends to be studying `children at risk` - has a doping `needle` in its raincoat pocket :    ...
The GHOULS from my childhood, teens, Museum working years it is heard later,  intended doping food and drinks, and smashing the downstairs rooms decorated for this exploration of renaissance music, foods, table décor = 50 guests in authentic costume – children were present early evening :    MY  `AT HOME`  was not as their entertainments =  F A V E L = letters stand for FRAUD-AVERICE-VICE-ENVY-LEWDNESS 14th-15th century ballads etc ...
THE FOODS of the renaissance evening will appear with copies the great drawings made,  & décor ... description has appeared www.  my web sites ... especially www.greta-ransom.com  :  
 ( NB :   1972 March :   MENGELE is this expensive blue-car chum of High Nobles  - he is not wanted near tiny children Britain & France when evenings are drawing in & here he is recognized as a sadistic self styled Doctor who pretends to be investigating children at risk – It is known he carries a syringe with knock-out DOPE in his raincoat pocket :  Of a Scotland Aristocrat family Harrington has shown severe insanity since age 10-12 years, 17 years, and 20 years onwards when he lived on the Continent Portugal-FRANCE-Austria :  He acquired a step-mother with a Medical degree and she tried help him – 1949 she had to COMMIT him in Britain because of a nasty spiteful crime he committed PARIS 1949 – She told the two wives of ANDRE MALRAUX to " ... keep my step-son OUT of your house – you KNOW he is envious of ANDRE – you have used the name of Andre to get him off this nasty Paris crime !  You make my step-son WORSE by having him in your house !   I have had to commit him again and get him treatment ! ..."      
Mr Harrington and Mr Jimmie JONG ( in 1954 made Sir James) are accomplices since mid-1930s Scotland and Paris - they go about robbing others with MAD cunning tricks & are part of a GENOCIDE begun 1938 upon a miracle world-wide Estate of THOMAS GROTE HOMES educating unwanted girls and boys to always 18 years & into their 20s years in all civilized & necessary occupations = situated on RANSOM worldwide Dowry lands of Foreign Brides of our centuries :   This insane pair Jim JONG and Harrington-sometimes ESTERHAZY,  have a lifetime history killing others for money and power : 
_________________________________________________________
Mr JONG is described 1934 as  " ...
a PIMP – he works for CERTAIN
SCOTS LORDS by MOONLIGHT ...
you do NOT let him in your door ! ... "
The speaker is youngest Uncle EDGAR GORDON to his niece age 19-20 years 1934  Miss ESTHER Mary GORDON = JIM JONG has tried tell she and young friend  " there is something wrong with the HEIR Greta Ransom a year old – but HE can get a good Doctor to help in this matter ..."    Miss Esther-Estelle said she and friends were going out for the evening & had no time : 
BUT she immediately telephoned her Uncle EDGAR GORDON his private FLAT London where he was at home :   It is he who travels the world with a SACKVILLE to whom he acts CHIEF VALET = and Companion in aesthete circles of music-arts-theatre-literature = as my Grandpa`s brother young Edgar is rather bright !    UNCLE EDGAR said to his young niece   "YOU TELL MR JIM, A PIMP,  HE MUST SPEAK WITH YOUR PARENTS – you never let him in your door – my Master has given INSTRUCTIONS thus – MR JIM IS A PIMP and he WORKS BY MOONLIGHT for certain SCOTLAND EARLS ... There is NOTHING wrong with our HEIR who is of good blood from both her parents ... I will be speaking with others about this matter ..."
Auntie Esther to me 1944 – and Uncle Potter his warnings 1945 onwards ... www.greta-ransom.com `1937 SUMMER Andre Malraux etc etc. ` wades through all these Reports :   We are never without JURASSIC BOG TROTTERS sneaking about us all the 20th century :  I have called this `scaffolding` Document in 3 Parts – some photos and things are included in it – launched on www. 2011 AD –  
++++++++++++++++++++++++++++++++++++++++++++++++++++++
1935 March – MEMORIAL SUPPER
it should be called – the
GENOCIDE of GROTE HOMES
CHILDREN worldwide  is `a 
plotting`   : 
TERRIBLE    APPARATIONS   
ENTERED    OVER     OUR     
THRESHOLD –
`The Old Road` Clacton-on-Sea  :   
THE cunning mouthed criminally insane GUESTS = 
Entered `like Chicago GANGSTERS-a touch of the new GESTAPO` booting-in ... they were surprised at the Order and courtesy of the household ... welcomed to a nourishing balanced SUPPER planned by my young father age 24 years old, prepared with help from kind neighbours (whom he well rewards with much needed money 1930s)
_______________________________________________________
THESE Scotland & Scandinavian `Playboy` limpet-mines will follow me all my life ... lining our and my paths with WALLS of their savaged victims ... CITY LONDON Elders speak 1965 about an UGLY WOMAN who ordered 1938  " GROTE HOMES emptied – LANDS sold – the MONEY given to ME "   !!
1965 CITY of LONDON :     " ... that is NO QUEEN, young woman ... it is a Shark wrapped in Satin - it has put a River of blood around your ankles and it goes around the world ... ... ... We do NOT want  this money coming into the City from abroad – it is a tidal wave of blood and gore and young corpses ... ... ... "    
 __________________________________________________________       
1935 March ~ that evening
nourishing SUPPER
`The Clacton Olde Road`   
I am just put to sleep upstairs in my own little room hearing the sounds of people arriving :   two kind teenagers paid to help and take care of me have been dismissed by Teresa E. Gordon  as these UNPLEASANT GUESTS ARRIVE – I do not like the sounds of their voices & can match these voices to their shapes and walks and unfriendly faces ...   ...
The QUAKER SCHOOL across the Road – my two tall dark haired BABY SITTERS :   These girls are of Clacton & Essex good families – musical ... their parents used to sing at the Rutland Boughton (b 1878-1960) OPERA Glastonbury = often called `the Poor Man`s Opera :    nevertheless his Opera `THE IMMORTAL HOUR` was famous and had 216 performances London = but the suspicion of LEFT WINGISM hovered about his activities :     For instance he had famous singers ask to perform for free – one was (b 1898)  Paul Robeson :   The GLASTONBURY POOR MAN`S OPERA nevertheless ran from 1914-1925 ...
RUTLAND BOUGHTON =  he lives
until 1960 – Perhaps present day
GLASTONBURY could
COMMEMORATE HIM = in the
SUMMER DAYS
My young father & his relatives are not aware of this dismissal of my 15-16 years old `Baby sitters`   (who are guarding me in my pram at the old QUAKER school where the teacher 80 years old has given me my QUAKER speech)    until after the LINDSAY-gang & INC arrive – and begin slamming and plonking down their  STIFF LIQUORS  on the old long table in the once farmhouse kitchen of the 17th century  ...
 THE UNWANTED and DOPED UP GUESTS who have been raised to live by PIMPING :   And they began to wander into the small sitting room and got drinking, fingering ornaments, examining paintings on the walls by taking them down and turning them to see what was on the backs  ...
( I Greta with Lennie & my grandpa FCFR and father FJR we RANSOM family will hear of EARLS of LINDSAY  behaviour from my great-great-great Aunt Mary visiting to Lovelace Hall October-November 1938 = she describing in dry tones how the Lindsay-gang and EARL walked out from her little After-Wedding Reception taking the gift of little CONSTABLE water-colours insisting they belonged to THEM !   "  They went over our Place – and my little Constable water-colours walked OUT with THEM ... !!   )
They are 4 or 5,  another related perhaps
somehow, and an odd creature who does not
make eye contact ...  Some food is grudgingly
eaten ... talk is gangster style  = they copy
Hollywood films and exhibit Edwardian
Aristocrat snotty stuffy behaviour ..
(by 1936 they are imitating
GESTAPO TOO ../)
SUDDENLY I BEGAN TO SCREAM above ... I can speak and the two girls dismissed heard Mrs Ransom say that THE MAN IN THE MOON was to look after her daughter :    I was able to say that `SHEshe` had said the MAN in the MOON would come into my bed = & a dark HULK had begun to get into my bed in my pretty room ...
MY FATHER HAD BEEN IN THE GARDEN perhaps to take fish shells outside ... he heard me scream above ... "  THE CRIMINALLY INSANE very distant relatives were ordered out ... POLICE CALLED by phone immediately – the creature MAN IN THE MOON jerked off to POLICE STATION – HOSPITAL STAFF PUT HIM IN A PSYCHIATRIC HIGH SECURITY CLINIC ... here he stayed 4 years and 9 months although A NOBLEMAN tried to GET HIM FREE ... when released he did not live – THEY had no use for him now ... ... ... "
The Earls & Lords were forbid our house ... My father receiving vile speech from his wife hit her that evening = she had a cut lip and a black eye = he threw her out to follow her EVIL COMPANIONS – he packed her smart clothes in 2 cases, put them at the Railway Station and paid for a ticket to London to be given her ...
========================================================
By 1935 – Born 1911 November FREDERICK JOHN RANSOM
From 1932 HE HAD BEEN PHYSICALLY HARMED by these thugs since the marriage and his wife was dangerously obscenely insane with an older woman chum who threw her weight about with an aristocratic title :   This is a woman b 1900 who with a Mr JIM JONG b 1898 had persecuted the GORDON families from 1916 – and used Teresa (b 1906)  to ride Private Races for them & chums and WIN =  She showed signs of drug-use from 8 years old on returning from a RIDING SCHOOL – the extent of the deceit with them fooled her families until she was 12-13 years :   1919 she is sent to the Carroll family cousins of her mother in South Ireland to remove her from THEM and to learn horsemanship – these two and others followed her – High on DOPE they were demanding horses for free – insisting IRELAND belonged to GREAT BRITAIN :   In a state of anger & madness Mr JONG burned alive the young Murphy family cousins to the mother of Teresa Gordon ... cousins to ANNIE and BESSIE and the MANCHESTER families ... (reports www.greta-ransom.com ... et al )
THE ROARING 1920s of HIGH DOPES and
HEAVY LIQUORS etc HAD NOW BEGUN and on
the CONTINENT the British Aristocracy were
already well known :    
A Report  (probably the Barrister come to the
Supper to represent the RANSOM-Frobisher-Weddell 
Families )
...   "  1935 March ... a 2 years old had appeared with golden hair and blue eyes :   `Greetha` a sunny child with her families in spite of attacks on her by these CREATURES ... THAT SUPPER evening that March ?   WHAT THEY PLOTTED & intended carrying out was BESTIAL ... they did these things to young heirs in Scotland ... Tribes who should NEVER have been allowed down to WESTMINSTER – EVEN IF ANOTHER WALL HAD TO BE BUILT to keep them in SCOTLAND ... this time the baby girl was unharmed ... Next I heard the FAMILY had ALL left – gone to Greenland and other Nations ... helping Aunt Margareth with the maintenance of TIGGY`s HOMES  ... ... ... "
NB:    There were still cunning attacks – I have a damaged right shoulder-arm nerves to this day – savage kicks to my legs – locked up under stairs & too heavily asleep, food shown then taken away & family and helpers told I threw it on the floor ... clothes marked with paraffin and clothes ripped ... all were at sometime REGISTERED by Hospital and Police and townspeople – but high ARISTOCRACY cannot be challenged – and these THUGS still insisted WE the RANSOM family were of their Family and could not be trusted to take care of our own Banks and Proper ties = and because of foreign blood we were called APES and ESKIMOS ... :  
These MONSTROUS thugs "JURASSIC BOG TROTTERS"  had learned how  to use `knock-out drops` and `memory loss` DRUGS – they visited GREAT WAR casualties, persons they knew, put in the Hospitals – they cunningly learned about TREATMENTS – which REMOVED THE MEMORY :   However  knock-out dopes were already known late 19th century :    crude uses are shown in HOLLYWOOD films & trail through types of literature  ... 
READERS :  NOW
MAKE the above  
NICE MEAL ... !!
   `STARK LINES`
... perhaps suitable as a diary, an    
explanation, an understanding of
IGNORANCE and GREED & to hide
from the GENOCIDERS  
1937 I wrote ANDRE MALRAUX &
JOSETTE tiny poems on stones ...
LINES collected 1957-1959 & 1960 January COLNE ENGAINE -  
A gathering of NIGHTWATCH  figures becomes necessary as a worldwide GENOCIDE is revealed  :
Dr JOHN RAY Ransom USA Washington State Office=NASA,  flies in from USA with permission - lands in secret at Ipswich  :
 " I must not be seen locally – EVIL is about us – we want to catch those responsible – they have already learned you are here – a message has come from that Club to say we may expect visits ..."   :
He understands I may have a bad memory of pre-War life with my father and their parents (poison & abuse 1938 & 1939 – the youngest brother LIR may not have been told yet of the murders of his parents, he in his teens ... )
REPORTS
1960 January-February :   Dr JRR b 1917 Deptford River Thames Hospital   (USA citizen 1920 – degrees ASTROPHYSICS-ANIMAL MANAGEMENT-LAW works NASA-WASHINGTON STATE OFFICE~~~
 slain horribly with petrol poured down his throat at Montrose The Basin Farmhouse of 1500 RANSOM at MONTROSE  Scotland 1969 June before he could experience the LANDING on the MOON ...
~~  ON-GOING MANIAC CRIMES
 to hide this world wide GENOCIDE of the THOMAS GROTE HOMES educating children 18 years into their 20s in all civilized pursuits, religions, languages begun 1864 on-going into 1956 – former orphan-students hunted as `BIG and LITTLE GAME `
(1953-1970s) Reports WHITES CLUB St JAMES` LONDON)     
1960 January COLNE ENGAINE Essex, begins to REPLACE OUR FAMILY HISTORIES in my memory – it was as if I were still back in those pre-war times – I could recall so much, more than he read out and talked of ... :  HE HAD COME IN SECRET & took a few NIGHTWATCH – guns necessary –
...  see www.greta-ransom.com 2011 AD Document in 3 Parts `1937 SUMMER` ANDRE MALRAUX Josette Clotis, Greta Ransom CLACTON-on-SEA & WEST GREENLAND  ...
for  1960 January-February REPORTS of many people  =  who have suddenly opened a massive GENOCIDE of world children to `make Britain rich` say snooty racist maniacs ...  : 
1960 JANUARY onwards :    Detective Arthur Malone, others now begin to carry guns – with permission :    ANDRE MALRAUX has 4 days before taken NIGHTWATCH – but he does not know the grim details – it is felt he keep his JOB – Cultural Minister of France & not yet alarm General de Gaulle who should have received much correspondence sent from USA 1946 onwards ... THOMAS GROTE HOMES worldwide (5 in France 1870s-1930s) and much RANSOM philanthropic holdings running seashores, rivers, France =   
It is realized that THE GENOCIDERS have been very well organized from the late 1930s :  PEOPLE are in shock – as Dr JRR (an uncle) speaks it is as if the past floats up from the Seas, from wells ... I can see what he describes yet his understanding is from Diaries kept by his two brothers & `LETTERS from JEAN`  their mother :  
DARE I SAY ... I felt fear too ?   But I was used to JURASSIC BOG TROTTERS appearing out of MISTS of TIME about me – and coping with the criminally insane since a child – I suppose that's it : 
I did as he (Georges-AM then Dr JRR)  told me : 
 " ...  Keep notes when I come and speak ... I have been reading the Diaries of your father & our brother the last two years ... IT IS A GENOCIDE - to get money from our Family ESTATE ... your Detective has explained to you that the new word GENOCIDE  is to be used to describe this worldwide slaughter of children and staff on our properties and lands to get MONEY and POWER for a few who rule your nation ... "
I began to scribble in the dark in brief shorthand but as always names, places , dates in a few alphabet letters :   I used to being searched at `St Edmund House` 50 Lancaster Gate Square – I wrote a few `stark lines` sometimes in the dawn or mid-morning, on the bus going into Colchester ...  
WHAT I DO NOT KNOW about a past denied since 1939 is that this Dr JRR next brother to my Father FJR eldest =  he is away circumnavigating  the Estate as TIGGY used to – I needed to be just shown papers, letters, documents immediately  I would not need to retain them – I am always being searched by MANIACS  !    (I could one morning vaguely recall my father liked Walt Whitman as a guide to ways of thought that suited him... something the NIGHT WATCH had softly said )
The following LINES are from what Dr JRR is telling me those NIGHTWATCH few nights – before others took their share – trying to find out WHO ARE THE CHIEF VILLIANS ... who the hired `guns` -
READERS :   have often frightened themselves with reading the Reports of & from NIGHTWATCH –
I suggested January 2011 AD that the Document in 3 Parts `scaffolding` "1937 SUMMER ANDRE MALRAUX Josette Clotis & Greta Ransom, CLACTON-on-Sea & WEST GREENLAND" 
...  is best read 20 to 40 minutes an evening or morning with a small Brandy or a Good Sherry ( tea or coffee perhaps )  ...
(www.greta-ransom.com and www.ancestryandtruetales.jimdo.com)  
REPORT      `ALMOST A GHOST STORY`  
is not for the faint hearted ... :    June 1960 – shaken and trembling Detective Arthur Malone is telling me what he had just heard, the experience of an almost mesmerized Teresa-Terry informing him of the past in Scotland 1920s ...
But my reply was practical  ...
 " Oh she was always talking like that when we were children – her horses have lost – make a cup of tea and talk about something else ... or tell her to have a sip of her medicine Brandy ... but if she has her small axe from Gamages tell her you will sharpen it ... best tell her you will chop wood for her to take back to her flat ... 1948 I did open the tiny fireplace for her in her bedroom ... it works well ... you say you will call one evening for a chat about the War times ... "
1959-1960 JANUARY - CHRISTMASTIDE had NO GOOD-TIDINGS
DOORS of HELL FLUNG OPEN and the route to HEAVEN piled each side with HACKED, BURNED, DROWNED world-wide CHILDREN ... A crime done by certain BRITISH MANIACS aided by a handful of Scandinavians :
From 1938 – 1956  and for ever afterwards :    THE GENOCIDE is to be hidden & this has the British State expertly used knowingly and unknowingly – JIM JONG Sir James Steward of WHITES CLUB has Lists and persons wishing to go for "BIG or LITTLE GAME HUNTING" may put their names down – to help the Crown of Great Britain & its Empire and Dominions – it has been well organized from the late 1930s =
Many savage deaths of persons and their families since 1945 end of World War 2 are necessary to keep hold of SEA SHORES, investments, properties in Nations that are NOT in The Realm :
BUT where a GENOCIDE has happened in the name of two Scotland Tribes who both claim the THOMAS GROTE HOMES and RANSOM lands & Estate encircling the Globe twice =  It is preached that this ESTATE was in the way of British Trade and its Empire ... and fantastic other reasons are accepted so that the top of the British Class Pyramid may stay rich and well-to-do and Govern the world ... and GOD no doubt ... : 
1960 January - COLNE ENGAINE `
NIGHTWATCH`
AND TOGETHER we found shadows
Emerging from the GRAVE of our antiquity
LIFTED each flickering image
From the AQUAMARINE depths
Entered upon the voices of the UNCONSCIOUS dead
Bearing the SHAPE of the sounds of their words
OUT into the surrounding years
Seeing through forgotten TEARS
The earth dissolved imagery
Feeling within a living mind
THE VERY TEXTURE of their LIVES ...
(Greetha  RANSOM - niece of Dr JRR Jan.1960)
The above is an accurate HISTORY 20th century of A NIECE of BESSIE & ANNIE & young in-law ANDRE MALRAUX 17th April 1947 to the end of his life 24th November 1976
" and into endless TIME ..."
MEMORANDUM :    REST faithful READERS :   halt at an ancient MILESTONE, refresh ourselves at a cool stream - bite good bread, cheese & herbs – We will prepare a good meal (as above 1930-1935-1943)  when DUSK descends & we find An INN on our way ever UPWARDS ...
WE ARE in a true SAGA ... a GENOCIDE 1938-1950s ... Besieged by some key figures powerful maniacs used by JURASSIC BOG TROTTERS got out of SCOTLAND ... one is SHEshe 1943 known as Mad Mother KALI-CLYTEMNESTRA-Minotaur ~
SHE IS acknowledged firmly as OUR NIECE  by the Misses Bessie Martha and youngest sister ANNIE-Artist Carroll Williams (my great aunts) retired to `Stella Maris` 1923 but still continuing their VAST WELFARE ASSISTANCE to bring Comfort & Education to a world that is unable to know it is  A ROUND GLOBE & one of many glowing at night in the SKIES of ever on-going ETERNITIES ...
Misses Bessie Martha and Annie-
Artist
retired 1923 CLACTON-on-SEA `
Stella Maris` 10 Granville Road ...
They shouldered responsibility for she Teresa Elizabeth GORDON of their families :   Her Prison sentence 1927 had many duck down as this shame would harm careers G. Britain its vast Empire :   but a girl of 21 years AGNES GORDON came to help the fallen family at the time of the imprisonment of `their Niece` made insane by TWO SCOTS TRIBES ...
READERS (faithful) REST and we go forth : ALTHOUGH Google-Guardian newspaper-and some other set-up try halt truth ... Let us keep a code of Honour and try keep on `even keel` ...
Here SPRING may be trying to come = see painting by Botticelli `Prima Vera`  - although I with the dead `little PETE` 1970-1998 feel drawn back by that wintery figure clutching hands he has painted  ...
NOTA BENE :   Pete – Peter Rathbone Ransom (Williams Palmer Gordon) Whitehead – his early photo work assembling
www.ancestryandtruetales.jimdo.com  – he thinks age 17 he might like to enter photography- philosophy ...`   I HAVE MUCH MORE TO POST on his web – does it exist ?   REMOVED to cover this FAMILY history of a GENOCIDE to halt education the globe ?
The COVER UP of this GENOCIDE has had evil grow obscenely rich and powerful – and the slaughters continue to COVER IT UP !
Try his site P.R.W. www.ancestryandtruetales.jimdo.com ...  
 and note Pete`s work beginning   : 
4 Portraits
end of 20th
century
Here is his shaping young mind, his friends, texts  :   He a child whose whole life was The Pillar House, HARWELL that Garden of the immortal books by L.LESLIE BROOKE `Johnny Crow`s Garden` and others ... Portraits of normal people who keep the LAW, work 6 days and REST on SUNDAYS-la Domenica-Sontag-Valhalla ... to talk of what has been achieved the past days of honest toil ...
SAY A PRAYER, GIVE A PASSING THOUGHT, to the GROTE HOMES CHILDREN so horribly slain in the GENOCIDE organized by 2 tribes of JURASSIC BOG TROTTERS & a scattering of in-laws of Scandinavia and Europe acquired by one of the Tribes ... they object to world civilized peaceful education ... because it means less in their PURSES ...   
This is a note from PETE`s house that he chose in a land where his ancestors RANSOM held much philanthropy 14th centuries – late 20th ...
LET US WALK FORTH ... try make these PREDATORS look at the STARS – My families and I have had the burden of them about us, about me since my birth, = THEY refuse to ADMIT that THE GLOBE IS ROUND ...
(  March 2016 AD -  a little `jot`  from  a famous name SUFFOLK, ROMAN REPUBLIC & EMPIRE, all of EUROPE, my precious INCA of    YAH. Josef SAN JULIAN f. San Miguel, our BERBER we protect until late 1950s, other Grandmother lines the centuries of SIBERIA, MONGOLIA, CHINA (Laos-N.Vietnam – Hue` Artan Gov.philosopher 1440s ), RUSSIA, JAPAN, GREENLAND, AMERICAS, POLES NORD & SUB (Antartica) ... (14 Races 27 nations – including Greece & Albania- Spain-Gaul ...  )
Nota bene :   DO NOT LET `BIG BUSINESS` PULL THE PLUG ON THESE HISTORIES ... that kind has taken GARDEN SHEARS to these histories since 1883 a marriage FROBISHER-RANSOM ... from that time a JURASSIC SCOTS TRIBE of BOG TROTTERS looking for women who open a door on QUICK BIG HEAPS of GOLD & SILVER pimped on a world Philanthropy and Education outside the British Empire forcing other Empires `out East` to keep their mouths shut  ... 1937 OCTOBER came the GUARDIAN of worldwide CHILDREN a young writer from his soul Georges = ANDRE MALRAUX ... EVIL still stalks about US all ...
Greetha Frobisher Weddell Maureen Caecelia RANSOM ... defending  my GLOBAL families ... stemming from 14 Races and 27 Nations  ..
1909 THE ARCTIC marries
THE WEDDELL SEA & the
INCA  ...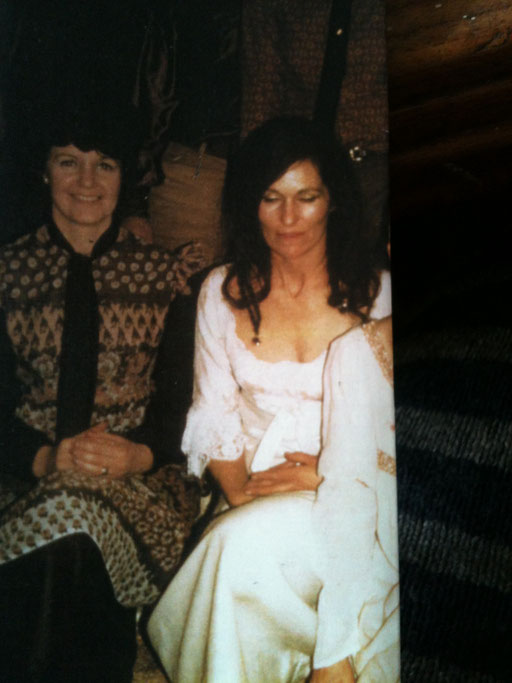 WHERE THE IMMORTAL BOOKS for CHILDREN  of L.LESLIE BROOKE were drawn - WARNE :
1972 March - HARWELL, THE PILLAR HOUSE ... I and young friends have designed and made a RENAISSANCE EVENING to experience the MUSIC, fOODS, atmosphere and wear costumes ... Comes MY GUARDIAN ANDRE MALRAUX - FROM seeing Pres. Richard Nixon - telling him about peoples, small towns, families, in CHINA ... the grass roots: 
He calls me " a FUNERAL ANGEL" and entering said ' I DID NOT KNOW THAT THIS COULD BE DONE IN A HOME ... IT IS THE BEST PARTY I HAVE BEEN TO IN A HOME ..."
RECORDS : 1930s
into 1950s -1960s :  
into 1970s
www.greta-ransom.com and www.ancestryandtruetales.jimdo.com and www.greetahransom.wordpress ... and some TWITTER occasionally for researchers the historians : 
CLACTON-on-SEA 20th century
1921-1990s = Misses BESSIE &
ANNIE and ANDRE MALRAUX `
Stella Maris` 10 Granville Road
close Convent of Poor Saint CLARE
the seafront & great R.C. CHURCH
`Our Lady` cliffs Clacton-Holland-
on-Sea ...
... & "OUR NIECE Teresa who had to go to prison because of her unfortunate friendship with certain disreputable Aristocrats of Britain " -   Their responsibility for "our niece" and the important marriage she has made to a young man with a daughter `HEIR in training` to THOMAS GROTE HOMES and RANSOM ESTATE in 3 Parts
A miracle worldwide Estate approved all little nations and others OUTSIDE the BRITISH EMPIRE ...  Always under threat from certain SCOTLAND JURASSIC BOG TROTTING TRIBES – these are the Tribes who grow for big profit a drug called DIVINORUM SALVIA SCOTLAND ... on sale Cheltenham Races 1980-81 and known to be grown 2004 AD Scotland ... It creates in 2 seconds violence, determination to WIN monies and power when this is their ignorant  UPBRINGING :
1938-1940s - 2nd World War the Estate is attacked - become a well organised G.B. Aristocrats GENOCIDE of children and staff worldwide under cover of 2nd World War = using British Navy and all infra-structure they have HOLD of Great Britain since Christmas 1936- 1937 and a change of CROWNS :  
 1937 SUMMER a young writer examining the violence and stupidity about him ASIA & SPAIN, Andre MALRAUX a man of honour
( & not raised in nests of failing-EMPIREs doped-up boozing lack of `brass`  BAR RATS )   
(his mother a blood line she visited 9th century to 19th century early 1900s the Family HISTON and branches off)
He ANDRE MALRAUX is finding here in EAST ANGLIA " The GOSPELS ACTED OUT"  - and accepts happily October 1937 a request from an Aunt to Greta Ransom to become GUARDIAN to her niece  (her heir )  ... A letter from Margaret Grote reaching him a private address in PARIS tells him October 1937 `she is happy – and he will shortly be receiving more information ` 
Born 1901, made GUARDIAN the entire Estate, ANDRE MALRAUX NEVER DID RECEIVE his POSTAL COMMUNICATIONS = & end of War 2 he did not receive VISITORS of politeness come to talk with him – neither did General de GAULLE  : 
`Brass-dough-money-loot` = brass-dough-LOOT `   
1883 a marriage made Millie Frobisher to John Ransom her mother`s line Earls Lindsay immediately CLAIMED outright ALL the ESTATE of the BROTHER-in-LAW of her husband JR – who was TIGGY GROTE !   (Violet-artist student Watts, a grandchild as Millie, says 1937 to MARY Helena GORDON    " the Earls had power of Life and Death over all the family ..." 
Then from 1904 the murder of TIGGY GROTE on ARRAN by SCOTS EARLS & short of `dough` aristocrats had 2 dope-growing Scots-British Tribes & offshoots with slithery aristocrat chums finger this worldwide ESTATE by MOONLIGHT and increasingly in their CLAWS they could swing cheques and arrogantly cash cheques on the GROTE RANSOM Overseas Banks – THIS WAS ROBBERY and increasingly 1920s onwards VIOLENCE was added worldwide : 
1904 from when Aristocrats killed THOMAS GROTE on Arran Island they gathered MOONLIGHT support of their kind :   dirty deals over lands & smallholdings had always been their habit   (READERS can find some evidence in the novels of WALTER SCOT & others)     TIGGY was sworn by these BOG TROGGERS to be a threat to the BRITISH EMPIRE & THEIR income – this began 1879 – a marriage was engineered – but it was a marriage of love and intelligence and ahead lay satisfying roads of worldwide enlightenment and GOSPELS ACTED OUT ... and all CODES of honour and decency !  
 TIGGY a USA citizen 1842 SLAIN with violence 1904 pushed into an icy pool ARRAN after accepting a morning invitation to come and discuss the workings of the GROTE HOMES
 ( THOMAS Immanuel GROTE – is of the German Grote families City of London 18th-19th centuries-philanthropy ... Senate House London etc – a Library grant to keep Library safe  ... ref. 1950s-1960s was in British Press a few lines ...  )
TIGGY 1862 wondering `what to do` in the family tradition had observed THE PACIFIC and the MISSIONARIES educating children to be a workforce to 12 years for THE EMPIRES = THIS IS THE WORLD THAT YOUNG ANDRE MALRAUX will find in ASIA = if his books are not still abused or even burned to remove TRUTH then those allowed to read will learn the state of these matters observed by 20s years old TIGGY GROTE and near 60 years on by 20s years old ANDRE MALRAUX ...
(In this explanation work www of RANSOM-GROTE-MALRAUX this last year has brought a determination to curb TRUTH by big business powerful interest ... )
TIGGY of the COMIC ADVENTURES of TIGGY 1880s-1920s - he who had from 1864 taken a gold girdle about the world twice, thus educating unwanted children or those at  risk to 18 or 20s years by giving them REAL HOMES and natural surroundings of craft works, music, families who helped provide NORMAL LIFE for them all worldwide = These unwanted children taught all religions, 5 or 6 languages, all civilized pursuits, this to go out with them when fully grown free clear thinking gracious youngsters `ACTING THE GOSPELS OUT and all other CIVILIZED CODES ` ...  ...
1961 ANDRE MALRAUX with 2 grown dead sons May 1961 - at last 1961 that autumn holding the legal WILL of MARGARET GROTE bearing his name and that of the families and the 2 HEIRS left in his CARE until they are 25 years of age – GRETA & LEN Imm. RANSOM born 1933 and 1921  :    (and he will see the 2 earlier legal WILLS)   HE is now a Minister of FRANCE (Culture) – his name is ANDRE MALRAUX :  
He, bereaved of his sons May 1961,  reads a notebook by a Frenchman raised beside a GROTE HOME Normandy & recognizes  the names of some of the GROTE HOMES CHILDREN  (rescued from malnutrition, abandoned, parents dead)  have been in French administration, some perhaps still there ...
2nd WORLD WAR - A GENOCIDE worldwide has them brave but told to be quiet & continue their JOURNEY of LIFE – providing for their families & having them civilized human beings just as THEY were given the chance by TIGGY the THOMAS Imm. GROTE HOMES to enter meaningful LIFE :    They must quietly protect what they have achieved – And they are made aware of the  killings continuing to cover up the BRITISH-Scandinavian GENOCIDE to make rich certain maniac British Aristocrats RICH & powerful & with a dirty grasp on the planet –
1940s onwards - WORLDWIDE SEASHORES and RIVER EDGES ... ENVIRONMENTAL DAMAGE is VAST by end of the 1940s into 1950s and still continues into 1960s & 1970s =  
the ESTATE  ROBBERS are helped by two British Aristocrat twins from November 1966 to get rid of all EVIDENCE & help yourselves abroad having a GOOD TIME – they are laid-back about `having walked into this` ...  : 
THE COVER-UP with threats is ongoing about the owners & wholesome administrators of the ESTATE :    there are also victims –  (  ... you will be dead if you say the name of THOMAS GROTE I am told by USA State Department Washington workers of several branches in Central America 1988 )   I am aware I am WATCHED, fooled, & if I try explain to anyone then they will be investigated, be robbed, or die :    but I have the good WATCHERS Arthur Malone Politian and Philip Silverlea known to family CLACTON 1930s about me from 1957 through the entire 1960s = and others helped – but we really are playing `footsie` with these MANIACS with such POWER and ringing about us – I have had  them since birth –
the SUPPER of 1935 when I am 2 years is an example of their DIM WITTED understanding of the ROUND EARTH  ... :
A GENOCIDE to be kicked off all RECORDS by those who have set themselves us as `fabulously rich` has so many good people having to be cautioned in the name of these drug-addict undesirable aristocrats who tread the YELLOW BRICK ROAD –
MY young FATHER DENIED ME from 23rd December 1939 – I left to SHEshe & her MANIACS -  see 2 letters written 2nd week December 1939 from cousins of PARIS Ransom-Poulsen De SALLE family received from WEST GREENLAND Jacopsholmen Island taken by a kind passing Shetland Skipper – WAR HAS BEGUN AT SEA –
NB :   BRITAIN RELIES ON SUPPLIES FOOD AND OIL FROM AMERICA – IF THE ATLANTIC SEA ROUTES ARE LOST THEN BRITAIN WILL NOT-NOT- NOT SURVIVE THE WAR – HITLER will crash in ... WAR LOST – the Canadians-Americans-Australians are not YET joined properly in this War in EUROPE ... 
READERS have from 2011 understood such EVIL :  www.greta-ransom.com  `1939 December  ARCTIC CHRISTMAS  for French parents with 4 children under 13 years of age :
I have used COLOURS for these RECORDS to try have READERS experience being thrown out of the RANSOM house in the ARCTIC WINTER in day-clothes & allowed no stores –
house wired up with explosives by MAJOR JIMMIE JONG (Sir James Steward of WHITES CLUB St James` 1953-1959 ... he Mr `PONG the Clown` who came by British RN launch with 5-6 thugs in BRITISH ARMY UNIFORMS from a BIG SHIP standing out at SEA – possibly it was an Aircraft carrier  ? ...
1969 this matter & the SEAS EDGES slaying of the GROTE HOMES CHILDREN - Dr JOHN RAY Ransom USA citizen Washington STATE Office  came `with Portfolio` March 1969 to ADMIRALTY from USA and they would allow WAR RECORDS of SHIPS to be examined (the Kennedy family, others, had known TIGGY and Margaret Grote and the next generations) 
But DR JOHN RAY Ransom is murdered June 1969 Montrose Basin our farmhouse until 1939 – by 4 men who grabbed him poured petrol down his throat and chased him over his ancestral lands – 2 witnesses hid behind hedges – one of the 4 men later gave evidence – the Tenant known as `Queens Tenant` was put under a pile of sand and gravel to die 1973-75 some reports got in a newspaper ... BUT NEWSPAPERS CAN BE REMOVED – all traces gone of such crimes :
1933 into the 2nd World War at mainly THE SEAS EDGES  I do happen to be alive and have intelligent people about me in CLACTON-on-SEA, BULFORD, back to CLACTON-on-SEA ... :   We read the newspapers, listen to BBC news morning and evenings – and this is followed in our schools daily – we are real citizens of G.B. ENGLAND East Anglia =  not bar-rat aristocrats on dope-glitz-bottle of hard spirits in each paw ... of course these Maniacs will dress up in UNIFORMS of superiority & strut –  !   :
1962 March - MY FATHER speaking just once to me :   b 1911 Army Captain FREDERICK JOHN RANSOM joined British Army of Occupation Germany in 1928 – release 1934 -1939 to administer worldwide EATATE for Mrs Margaret Grote widow :   British ARMY DUTIES 1939-1945 ... was in Philippines & AFRICA :
" ... there was nothing I could do when I came back from the War – they had not managed to kill me – I won the Marital Court 1946 and he MALRAUX was made one of your Guardians ... I had to GET OFF SHORE and go and pick up the ESTATE – others requested I appear and we all put it back  ... But already it went up the Yellow Brick Road ... Well, surely you know ?  ... to a woman a one time friend of your mother before I met your mother :   now it goes up to a Queen and her sister ... HE MALRAUX did not come forward to help us – remember 1938 that Christmas he HAD TO MAKE A STATEMENT FROM NEW YORK about the Children Norway all left to drown with the SEAS coming in  – I could not make a Statement from Britain – and when you were kidnapped back 1936 they took my passport too – we were winning them back at LAW – the first time the PAPERS went missing – but the second time we were winning – WAR CAME – they had to give me a PASSPORT or they could not get rid of me to the PHILIPPINES – I was HOME DUTIES – STORES – Philippines I would have died but I speak some Japanese like all of us – they found me useful  :
Once they had changed Crowns (1937) they could arrest me ... we had no protection ... unless he MALRAUX made a STATEMENT TO THE WORLD QUICKLY – the other Homes would have been saved ...   "  ... says a sad persecuted still young man b 1911 ex-British Army CAPTAIN FREDERICK JOHN RANSOM (he did not tell me he had been robbed of his own moneys overseas – I learn of this after his early slaughter March 1969 )  ...
I had not spoken with my father since autumn 1945 – he was quietly opening HELL ... a little drear & dreadful light in dark passages for me March 1962 ... I, he and others are to learn that massive BILLS to PAY sent to him for clothes, parties, jewels I am supposed to have bought since 1947 are from these Aristocrat MANIACS ... I go to work in the Colchester & Essex Museums, then the City, then the Museums London ... I live on what I earn – my mother seldom lets me out of her sight & her thugs creep about and the thing that attacks children and young people like me `Mengele` Harrington who was got off his 16 years Prison sentence by aristocrats :    
... And then there is the 1950s HORROR she and these aristocrat BAR RATS created the years 1957-1961 `St Edmund House` 50 Lancaster Gate Square :   This knowledge, I living there winters,  has me always under observation and with veiled threats from she and them her ennobled maniacs who wear such posh clothes & have expenses accounts – they are PIMPS of course ... :   
Georges-ANDRE MALRAUX a man crushed in this and by the unnecessary death of his two sons 1961 continues his JOB in FRANCE while the old BAR RATS continue their smooth talk and encourage mocking of him ... THEY LIVE ON BLOOD AND GORE MONEY from the GENOCIDE of the GROTE HOMES CHILDREN ...
1962 March – A visit to my father :    THEN ALL HELLS OPENED THEIR DOORS AGAIN and charged out JURASSIC BOG TROTTERS of old Scotland and some Scandinavian moron maniacs hopped into their saddle bags ... DEUS VULT  ?  These are not Gods – but aristocrat growers of a dangerous dope they burn into pretty transluscent pellets and put up their snouts called Divinorum Salvia Scotland ... banned 1929 British Parliament – advice coming too from KEW GARDENS ...  :   
NOTA BENE :   BANNS on truth  :    Guardian newspaper & Google & another business group that I am objecting to the deaths in this GENOCIDE ... and my young FATHER was my PEDAGOGUE he slain in this March 1969 and so many others after the GENOCIDE to get Britain Rich we were told  ... this can be read www from 2011 AD ...
.
YOUNG DEATHS in this GENOCIDE &
aftermath - NO LONGER can HARM come to `
young PETE` as the GENOCIDE crowd tried
... he is now dead – at his death 1998 knowing
this was the continuing BAR RAT EVIL
1998 near No 50 Lancaster Gate Square I spoke to a person of the 1950s and said  " PETE CANNOT BE HARMED anymore ... BY THEM ~ and it was understood  ...
Exposure of this aristocrats crime would have saved thousands of lives & given learning and intelligence to where it is badly needed :  The GENOCIDERS showed no improvement – 1960 the GROTE HOMES could have gone back – at the expense of the GENOCIDERS – but communications were massively spied into ... there was BIG MONEY in the wrong places ...
END OF my SERMON ON THE MOUNT for the VICTIMS – ANDRE MALRAUX gave WHITES CLUB a January SUNDAY MORNING 1959 a SERMON on the MOUNT and Jim Jong was dismissed as Steward ... but nobody could have him leave the Club premises ... 
++++++++++++++++++++++++++++++++++++++++++
1950s-1960 :   
NIGHTWATCH =
The COLNE ENGAINE :
1960 JANUARY :   Dr John RAY Ransom USA citizen his readings - DIARIES FJR & LIR his eldest and youngest brothers : 
He is taking NIGHTWATCH   (on release from Washington State Office et al = flown in that night to USA Ipswich Suffolk (his ancestral lands)    " I must not be seen here – we did not get the messages until a week ago ... you may have lost your memory – but you were a young child & then WAR came – your father falsely sent to The Philippines to be killed – but he spoke Japanese ... ...  ..."
NB :    The USA GOVERNMENT have lost good workers in Britain-Scotland since 1948 – a door has opened on these murders – connections to the GENOCIDE by British-Scotland & a few Scandinavian Aristocrats under cover 2nd World War demolishing THOMAS GROTE HOMES worldwide AND hideous obscene bizarre MANIAC killings of all GROTE CHILDREN ... but a very few have lived to tell – they have been hidden in the USA and ARGENTINE ... by people who are HUMAN BEINGS – (work since 2011 on www from Records is posted web sites as requested ...  www.greta-ransom.com and www.ancestryandtruetales.jimdo.com ... et al :
1934 LIR diary – later notes :  
LIFE of GR b 1933 amidst her good families – the babe made heir 2 week after birth by our Aunt Margareth nee RANSOM widow 1904 the slaying of TIGGY GROTE her husband he founder of the highly educating HOMES world wide on our RANSOM lands acquired from our Foreign Brides ...
LIFE AS SEATRADERS had a little piece of seashore to pull the ship in, good cousins, and thus manage the various MAD ARISINGS about the Globe ... Our first BRITAIN purchase Estate is Dunwich SUFFOLK 92 AD ... (histories travel through `1937 SUMMER` and the RANSOM ANCESTRIES  Parts 1, 2, 3, 4-5 ...
NB:   New Readers will be enlightened by various short Records – and example is `DESTRUCTION of BRITISH/ENGLISH RECORDS 19th century early 20th centuries` ... & the tragic figure of the GUARDIAN ANDRE MALRAUX 1937 ONWARDS in File "I CAME IN ON A WAVE OF HATE 1961 late Summer" ... and all these Records which have always been under THREAT and are again from THE GENOCIDERS and their Hon. Members ...
++++++++++++++++++++++++++++++++++++++++++++++++++++++
1934 CLACTON and those pre-War years : 
" Do you remember the Clacton big RAILWAY house ?
... a big well built gaunt house of the last century no longer needed for the Railway Managers  :  Len thinks you may for you and he the heirs were in training from 1936 and you had to go flying with him on various Missions – the two of you were found to be the quality the Globe required to continue the miracle Estate we the Families and TIG had established from the previous century :   I read that we bought it 1934 – we restored it – a separate apartment the upper floor had tenants happy there – The ground-floor we would have for us a STUDIO – drawings, painting, our architecture ideas, restoration work & histories worldwide about the Globe =  all the arts Philanthropy matters of the ESTATE could be run from here ... & space for our own work – Len already composing music and working in design and printing for the Estate "   :
"  BUT SHE DID NOT AGREE ... she wanted big money & made scenes – the older wife of your young Father  !   The good people overhead had to be found other accommodation – we compensated them for the disturbances I am told  : 
She said SHE OWNED the entire ESTATE with her Noble friends – it was in the way of the BRITISH EMPIRE ...  After the Great War things were having to change - another War approached and intelligent people worldwide knew this from 1933 when Hitler came to power :  A distant Aristocrat branch were claiming us – they came sometimes to the Clacton Seafront – Unfortunately she would now refer to them as HER in-laws & joined them at Races "  :
LIR  " Len writes  " but I could understand she was MAD and she was ignorant & she had no manners ... They followed her about the town - she spied on us and gave information to them in exchange for invitations to their entertainments ... She had clearly come from Prison insane ... but she insisted she had gone to Prison to save THE EMPIRE and the CROWN ... "
"  All her education ceased after age 12 years and she was used by THEM to ride a black horse and WIN – this her only talent but soon she could use coarse tricks taught her by THEM so they won – Aristocrat Britain had falling incomes as parts of   the Empire tried to free itself   Andre has written on dying Empires when he was very young – his early books ...I want you to realize that from the moment THEY knew he was LEGAL GUARDIAN to our Family ESTATE they began to savage him too :  You must understand they are MAD – from children because of the training with this DOPE they grow illegally in Scotland  ..."  
(Divinorum Salvia Scotland in fire-blown pellets pushed up their snouts ...) !
LIR Lennie Immanuel RANSOM  :   " I had experienced her madness that first year 1933 over the Postal Deliveries coming to `Jerusalem` ... I got the postman in Deptford High Street NOT to give our incoming post to her when she waited in the street & took it from him ... & there were other  matters -  I did not wish to worry my parents with ..."  :
"  1934 Diaries  :    we had taken MINERVA to see the CLACTON RECREATION ground Vista Road ... it has the big Cricket ground ..."    
 (MIN is grandmother – mother of JEAN ballerina INCA-Argentine their mother – Olivea `Minerva`  Hesketh Bussie Mrs James Weddell II is a hymns, ballads, composer – her book `EVEN HYMNS` went into 5 editions for Chapels and Churches 19th century – the father of novelist GRAHAM GREENE had it and her ballads were always on the top of his piano ... Records 1953 :   )
( I G.R. remember hearing many times  ...  " and she began to write a song and sing the words , Lennie  telling me – I am in a pushchair & suddenly THEY appeared and began STONING ME – MINERVA called to others in the REC at a distance ' COME QUICK – HELP HELP – THEY HAVE BEEN TAKING DOPE ... DOPE & LIQUOR ! )   
LIR diary 1934 & later notes –
used in books printed in The ARGENTINE – 2 shown 1971 at BLEWBURY Village Berkshire – but they may have been in Spanish ?    
 " ...  CLACTON-on-Sea Recreation Ground :   that small town architectural wonder – only a half dozen were built complete - on the Continent I believe - it cost money = But SHE kept trying to push me in the Lake for bigger yachts – she kept me talking behind the others, our families ... Then first tried push me in the deep end – she called me clumsy – then over the other side across the Bridge, a bigger lake designed for the young children to paddle and sail little boats safely = She was not kind – with her screwed up angry brow & her green stones eyes she was mad – she looked many years older than her age ..." !
"  My father (FCFR)  was shocked at the way she behaved to his eldest son who had married her – she with a Prison sentence of all those years – a Doctor from Canada just come to the town took her part and said we were responsible – but the Police said they found that ex-prisoners were often difficult to manage come fresh from the Prisons ... But THEY had to be urging her on ...  " 
" SHE WANTED OUR MONEY ... not a marriage and family ... but she had been told by THEM that she now owned the worldwide Estate – she kept insisting her noble friends had told her SHE now owned it – she intended giving them PORTIONS  !  
LIR  (Len Imm. Ransom) 
" 1933 from the birth of my niece in March  SHEShe went often to Races and big Places with THEM by their invitation :   Yet they had ignored her when she came out of Prison 1931 ... later I learn that Mr JONG came with messages and brandy to the Prison all those years  (1926-1931)  ... and he now hung about her with THEM since she married my eldest brother :   THEY  had a Place on this Seafront – a rather grey crouching forbidding narrow Place on a bit of land where The ROYAL HOTEL guests put their dogs-horses-carriages the last century  =  it was called simply `GRAND` =  There was a dignified GRAND HOTEL that time - before it was pulled down ..."
" My father would speak with them if they approached him – they were polite with others around us at Clacton ... familiar,  and hailed him as Frederick-Charles ... BUT they claimed all we had because MILL (his mother Millicent Frobisher Ransom) had been a granddaughter of a dead Earl of Lindsay Crawford :  But at 9 years I had seen their violence and cunning when they forced their way into `Jerusalem` with bottles of hard Spirits, searched everywhere & stripped the Apple Tree of immature fruits – My father said his mother had put the tree in the garden when they first came 1890 after the death of his father at Hithergreen School  - I did not know for years that he was murdered overnight, his liver cut out, left in the School playground – and that that EARL had taken their passports and forbidden them to leave LONDON ... Strong liquors - we learned they charged everything to us – my parents told the Deptford shopkeepers to give them no credit & Frederick Charles took the hire Daimler up to the West End and told the shops where he had gone with MILL never to let them buy things in our names – things were understood of the cruelty to my grandparents and we had much sympathetic support : 
My mother JEAN a granddaughter of James Weddell Quaker Mariner (after his death WEDDELL SEA agreed by a King and the Quakers)  was treated with some distain = they had not wanted her to have any children ... she was to dance for them -  they would collect money I suppose :  I found them odd, then unpleasant but I was polite to the young ones for they were taught to be polite to me ... but we tried to avoid them in the town and on the beach :  MR JIM JONG was too often around.  But I did not worry my parents with too much of this – we were often required abroad ... at 15 I held a Pilot license and could take us safely anywhere with 1 or 2 planes always accompanying us on journeys over-seas.   But I had met nothing like THEM abroad ..."
((((  I G.R. found them frightening, rude & cunning and boring – but tried not to worry my young father - I could from 4 years of age telephone to Lennie and tell him immediate worries like  " SHEshe  makes `young Fred` go into a trance – I am having to be Pallas Athena here = Miss Auntie Winnie says we must go into church and pray ... So I am having a nice Mass said for Bishop Arnulf  (of Greenland 12th century)  & everyone says he has not had a MASS for hundreds of years - so he will be surprised ... please tell Aunt Margareth ... Granny Gordon will choose the music ... " ))))
LIR 1934 Diary  = " Aunt MAG  (Margareth Girl of the SNOWS)  was to come for a visit to CLACTON – Miss Bessie Martha Carroll Williams and younger sister Miss Annie-artist of Manchester-Liverpool Arts & Crafts days had to delay this because of difficulties with "their niece" ... ... ... "  
"  So they went to see Aunt MAG - in the Shetlands I think, somewhere her parents Old Fred & Gertrud had known people "
"  But there were family connections last century & they, all three, were pleased to have this families history & added much more for me – I had lived my first years with our WEDDELL families Argentina – I did not understand then that this was to keep me safe – I did not know then how THEY had attacked savagely my brother JOHN   (b 1917 John RAY Ransom – murdered by them June 1969)  and that the death of another brother of a few months THOMAS had them under suspicion ...
(1929 his father Frederick Charles had been given a page of a notebook, in handwriting of JIM JONG, that had  "all RANSOM males to be killed " ... )  
(NOTA BENE :  It is VIOLET ARTIST (Lindsay-widow Lady Rutland cousin to MILLIE FROBISHER mother of my grandpa FCFR) who tells us Clacton autumn 1937 more ... after she and Granny Mary Helena GORDON have to face up to horrible things ...   " ...  the Earls of Scotland have always had power of life and death over the families ... we were aware of this growing up ..."  VIOLET so tall who seemed to me clothed in grey-lavender shadows had with the Swiss-Paris educated Chinese heiress mother of JIMMIE JONG applied for a MAGISTRATES DOCUMENT to LOCK HIM UP = it should arrive late November early December !   He was now very insane and dangerous & I knew this too :  They and others feared for a younger brother ... & JIM " a bit of Vermin "  should not be with a 2-room Apartment in the Palace – it was at the back and he used the back entrance since 1923 - the new King had very delicate health . Violet used to slip down to Clacton to have some peace to draw and visit old friends ... Harry would sometimes drive her about – she hoped to come stay at The Royal Hotel November when she had arranged her little exhibition of her drawings and paintings in Chapel Street - I remember we had been to tea 1936 ... she and the dauaghters of Teresa Carroll Classicist my great-grandmother have known one another from the 19th century ...
(I wonder if she Violet-Artist slipped into Westminster Hall to hear Mary Gordon sing 1916 `Whack Fol di-diddle` the EASTER RISING ... because she had known the composer when young ... They have Irish mothers – Granny Gordon was escorted out of `the Commotion`  by kind Police = she gave the Mounted Police number of her husband George Gordon ... She gave a Music Hall performance no doubt !   As well as being a great Roman Catholic Church singer she used to help out some young men playing Music Halls =  One of them is telling me G.R. about this in 1939 ... he is already famous as Bud Flannaghan )  :    
(  JIM JONG :  This younger brother - he may have spoken kindly to me 28th December 1953 ... and mentioned Andre ... :   Photo me age 20 in the pink ball gown with book = 31st December 1953 New Year Eve, a BALL & Supper at Nethrington Hall near London ... 40 attended – 1 was poisoned - her husband locked up on sedatives for 2 years (she is the distant cousin to my Grandpa Frederick Charles Frobisher Ransom, he poisoned and physically attacked October 1939 :  She had tried tell me about her Cousin Millie whom she called my great-grandmother ... She and her husband were to call Police immediately to STOP No 14 Earl the close companion of JIM JONG,  illegally selling off RANSOM 1801 `a parcil of 19 Acres the New York` ...
2 Detectives heard him read out to his relatives after a Supper their PORTIONS to be expected that Summer 1954 ... and both Detectives saw a punch bowl passed about after the supper and he encouraged them to `select the piece that suits you best` and go out and search for these names ... they are trying take from you this gift from Millie Lindsay ..."
NOTA BENE :    There is NO Millie Lindsay my great-grandmother is born FROBISHER & died 1897 when her only son alive my grandpa FCFR was 14 years old :  this is `red toad` of that Castle Hedingham 1942 Spring most horrible deed = to pay Death Duties 2 Lindsay Crawford Earls 1943 & 1944 :  
See DEBRETTS Peerage :   Millie is born Frobisher and marries John Ransom widower 1883 City of London by the Thames R.C. Church of St Magnus the Martyr ... parents slain of FCFR – father of FJR my father, Dr John Ray Ransom, and Lennie I.R. and Ivy-Jean ... their mother JEAN Inca ballerina ...)   
1960 January – An ARRIVAL at COLNE ENGAINE overnight from USA =  The USA Washington State Office and others knew suddenly that they could solve a distressing matter at long last ... involving missing Agents too ...   
( 1953/54 sudden destruction of businesses, families New York and GROTE BROKERS Wall Street)  
An EMERGENCY CALL was received first week January 1960 from London :  The USA Administration had unaccountable deaths from 1948 in Scotland and Britain :  An employee, a member of the RANSOM family was sent quietly to Ipswich Airbase by end of 2nd week January 1960 – ANDRE MALRAUX had been called in to speak with a Miss Teresa Mary Butler about a worldwide Estate, an inheritance and he having a Guardianship ... He had called a night at Colne Engaine the 2nd week January but had to return to France he a French Minister of Government – he had permission from General de Gaulle to fly in overnight to Ipswich & visit Thorpe-le-Soken to hear what his Detective called `startling news` = he should  stay some hours but fly back overnight - be back in France next day = 17-18th December :  From 28th December 1959 to 5th January 1960 the LAW-Detective Arthur Malone had followed up information given him Clacton and area – this lead him to Arran Island and Ayrshire ... He had been given many notes, addresses, telephone numbers by Islanders who had known the kind Aunt Margaret – Mrs Grote from West Greenland ... they gave him very disturbing records ... He was able to notify FAST helped by his Law Studies old friends ANDRE MALRAUX in France – he arrived swiftly early 2nd week January 1960 – took a NIGHTWATCH talked with Miss Greta Ransom – then returned to France early morning :  IT WAS REALISED THERE WAS DANGER !   
But Miss Teresa Mary Butler did not have a WILL – she said the matter of  the inheritance of her niece `Greetah` had become dangerous because of `true blues` the Noble chums of her cousin Teresa Gordon who had married a young man whose Aunt had properties around the world and her husband had Orphanages – which the `true blues` did not agree with .. and helped themselves to money when they could ...
Miss Teresa Butler niece of Miss Bessie and Annie-artist is born 1899 – she had always known that  " the old lady who had been a Miss Ransom had left her niece all she had including the Orphanages around the world "  ... a WILL was in the VATICAN & copies had been with senior Family members Ireland and abroad :  The Pope just died had been a friend of her older families – they called him `young Pacelli` and he was one of the God-parents to the young heir Greta Ransom from soon after her birth – and she had met him before her illegal kidnapping 1936 back to England by the Very Noble true-blue chums of her cousin the child`s mother –
She who had served a lengthy Prison sentence Holloway because of THEM =  
She was relieved when the Detective Arthur Malone stepped in immediately after she had been trying to make headway with her niece ... but her niece did not seem to have a memory anymore ... She had spoken with her twice that week ... but had been very puzzled ... Miss Butler said that her Aunts Bessie and Annie had told her that very Summer that she Greta and ANDRE were safe with one another again and that the marriage had NEVER been annulled by Pacelli – he had told dear ANDRE so 1957  ...
BUT Miss Butler had horrendous matters to inform LAW Detective Arthur Malone about in a few hours beginning afternoon of 17th December !    She clearly knew who were the MAD & the WICKED ... and had much experience of them ...
ANDRE appeared that late night – she told him she had written and tried get in touch with him since 1947 ... she signed herself T. Butler and just said she needed to speak with him ... IF HE HAD RECEIVED HER CORRESPONDENCE then he would have known immediately who a T. BUTLER was ... 
Arthur Malone groaned January 1960 saying to me GR. " ... if I had only been given some of this when I came to take up my duties October 1957 I could have quickly solved most of this with my old friends I studied Law with before the War ... HELL HAD OPENED ITS DOORS and the DEVILS were not wee small or on chains ... but aging and middle-age MINOTAURS ...      
1960 late February :   General de Gaulle and Andre Malraux had been swiftly sent a package of documents – but the package was opened and robbed of Legal documents & THE WILL & Wills of previous generation, IN THE JOURNEY TO THEM – This was from New York Airport to France – where the 1 Courier was told he must wait about 2 or 3 hours in a hotel before he could see General de GAULLE or ANDRE MALRAUX  :  The matter becomes scary & 3 people died by May 1960 ...
... THE ROBBERY of the package given to the French Courier  was done by a Gross Britain team (it was NOT MI5 or MI6 who had given protection in Paris and London to the two sons of Andre Malraux from when the eldest Pierre  was 11 years old ... ) On arrival the Courier with Package from New York to France late February 1960 he the Courier was put to sleep with good food and drink in the Hotel while he waited the 2 or 3 hours to see the General and Malraux ...
( You see this in old Hollywood famous films ! )
1960 COLNE ENGAINE – early March :   We received a calm note from the two good men saying  `interesting – examining - will be in touch – await our next communication `  : 
The many Law figures and others involved felt best to wait with our/their Plans made swiftly with all other little Nations about the world who had evidence of the bestial obscene slaughtering of their GROTE HOMES CHILDREN : 
Another communication said  `seeing other Leaders – hold on`  - this was NOT from them !  :  All that was required by us was a communication saying they had received the legal WILL and other papers – seen the name of ANDRE MALRAUX as GUARDIAN to all this worldwide ESTATE = now being robbed by Great Britain since 1939 once the WAR got going with Hitler  ...  :
General de Gaulle and Andre Malraux were NOT required to take part in the matter after this ... The free nations who had suffered the horrendous GENOCIDE 1938-1945  were all set to put on their newspaper FRONT PAGES questions ... one would be `where are the GROTE CHILDREN Britannia – Mother England `  :  The world would then demand the HOMES back, the freeing of all the properties taken by the British Aristocrats and THE SEA SHORES SO ABUSED cleaned up and restored as they had been kept with GROTE HOMES like jewels within landscape, farms, small industries ... and WELFARE !   And on-going education of the quality of the GROTE CURRICULUM ! 
These Nations would not be at the mercy of EMPIRES and ugly greed and ignorance and POWERFUL lunatics who are scarcely aware the WORLD is round ... and are full of RACISM ... But TRICKS, KILLINGS Spring 1960 ... robberies and seizing of passports got going FAST  ... and British newspapers were silent ... although JUNE 1960 the bombing of JACOPSHOLMEN ISLAND did have a newspaper question with some concern this devastation of Greenland history ...
The matter died down ... Still General de Gaulle and Malraux had not seen the Legal Will with the name of MALRAUX as GUARDIAN ... It became bizarre ... frightening ... STUPID ! But in March 1962 the USA finally had the General hold the Will of Margaret Grote in his hands ... and examine many other documents – he and Andre Malraux visited a secret grave yard of Grote children in France :  
He said upon holding the WILL with the name of ANDRE MALRAUX as worldwide GUARDIAN to the CHILDREN and to the RANSOM historic Estate encircling twice the globe   " A gigantic obscene crime of State by Gross Britanique ..."
1960 & 1961 - But I and my families had cunning threats ... 2 Watchers stayed with me ... but the cover-up of the GENOCIDE had maniacs with cunning power ... I took a job in London at the BM. NATURAL HISTORY because Mr Harold W. Poulter Colchester Museums had friends there ... My mother began to gather power again ... I had no idea that the 2 sons of Andre were dead spring 1961 ... It was Mr Poulter began to unravel crimes against us all ... he also knew of the TRAGEDY of the WEDDELL FAMILIES, child ... a heart-breaking tragedy ... my mother knew some of them ... being of the QUAKERS ...
To STOP killings and maniac tricks the GENOCIDE had to be put on the newspapers, the BBC news, the Cinema news !   Then we could ALL have the killings stopped – and  begun to clear up and get back the miracle system – and the madness would stop when the MAD could no longer operate under their glitzy pall ...  !  
1988 Central America Agents and others tried explain to me about a man who looked after Orphans and the Refectories were left as Monuments ... originally around a village Green worldwide ... I had seen on in Japan 1986, and others ... They quietly said ... " People get killed for saying a name ... its THOMAS GROTE ... we do not say it to-day ... "   I met a man who had survived the GENOCIDE then another who had taught in YUCATAN ... 1994 I began to type up vast RECORDS – I had come from Oxford where the name Andre Malraux was often spoken softly around me & foreign people stared – but not unkindly ... Am I not right to object to this GENOCIDE to lay hands on a miracle Philanthropy ESTATE and the successful civilized ventures that underpinned it ? 
This GENOCIDE is still to be hidden to protect Aristocrats who carried it out 2nd World War ... and have big mouthpieces ... I WANT THE ESTATE PUT BACK – every piece of it !   My work for the innocent, the VICTIMS, has always been under threat ...
++++++++++++++++++++++++++++++++++++++++
1953 Nethrington Hall,  NEW YEAR EVE  :   Unexpectedly here The DOORS of HELL were ENTERED ... we were amongst many grisly sub-sub apes who had entertained themselves with a GENOCIDE worldwide – to get BIG MONEY ...    :  
But ANDRE MALRAUX  and I manage to live on to learn of the GENOCIDE begun by Scots Lords 1883 to STOP the NATIONS of the WORLD having GOOD EDUCATION ... an education far above them for it was civilized  :  web sites - best print these out - we do from DVDs ... as big business stalks our 2,000 years of civilized ANCESTRY :   Aristocrat FIGURES from the HELL Paintings of Hironymous Bosch had begun burning precious RANSOM FAMILIES carefully conserved HISTORICAL ROMAN BRITAIN, ANGLO-SAXON, MEDIEVAL RECORDS at THE SEAS EDGES Northumberland from 1883 ... Some of these original Documents had been copied and used by Family scholars and legal sources ... www.greta-ransom.com et al  )   
LIR has written   "  I often think - we should have embarked on a fair voyage – but she was MAD – she was kept mad by them I came to understand – THEY ALL BOASTED HOW THEY TURNED THE 10 COMMANDMENTS UPSIDE DOWN ... her noble friends with TITLES ... I never found this when I was growing up mostly in the ARGENTINE ...
(LIR born 1921 – slain c 1981-2 Scotland North sea coast)
(NB :    THE BOVINE & CRUEL -  formed early 20th century ... 
1977 in sadness & resignation :   the wife of JGR will say 1977 when she expresses her sorrow at the recent death of ANDRE MALRAUX –
" ... He sounds such a lovely man Andre Malraux – I have heard so much about him from the town – I am so sorry about your first little marriage – I am reminded by a film – GIGI – it had me think of the two of you from what I heard from people who knew him ... :   Mother !  I have tried explain a little to you before - her intelligence I found BOVINE ... she did not want me marrying John – I felt she was going to kill me at one time – yet we did all we could for her ... but really the intelligence is bovine ... we do not let the girls stay with her but she can have them for an afternoon ... I  think that is all she can manage without them noticing things she says ...  "
1933 onwards  FJR/JRR/LIR oral, documents, diaries  : 
" ...  She`d leave Clacton and disappear off to them her former chums who had really put her in Prison after using her to win at Racing for them since she was a child :   But your young father immediately received great Bills for entertaining, clothes, cars = our administrators were able to stop some of this ... She went off to the RACES with her Noble chums ... the Bills came in from immediately after the marriage 1933 – we were able to have some stopped :   She was insane – and so were they – I had experience of them from 9 years old – when we came back to live again at `Jerusalem` ... I was born in the Argentine (1921) ...
LIR ... "  I have been remembering my baby sister Bettina her three months of life before she died –
My parents were told at her birth in London that she was deaf & dumb – she lay in her crib in the alcove in the garden room `Jerusalem` - I wanted to take her out and show her birds in the Park ... but my parents said `No – she had to stay in her crib – she would get her strength ... She had big dark eyes, like Ivy and our Greenland cousins – perhaps something of our Inca cousins ... but with eyes open she gave no awareness – her eyes never changed – she gazed ahead or she lay eyes closed ...
 `a  touching  and  delightful  little  funeral `  :   
( LENNIE R.  = I have often thought about her – it is most likely Mr JONG got to her within a day or two of her birth and administered his Scots-Chinese `medicines` - he is insane & has crimes from 7 years of age ... he got at heroin then – reports 2 Nannies Northumberland – everyone sorry for his highly educated young Chinese mother an heiress – British those days only married rich foreigners ! ... I and my father did not worry you with the British Scotland horrors 1930s – you so young and brought up amongst honourable people :
G
reta R. answering you 21st
century --- when young PETE died 1998 I
thought and still think – THEY CANNOT
HARM HIM ANYMORE   !
+++++++++++++++++++++++++++++
THE PRECIOUS INFLUENCE,
UNDERSTANDING of Misses Bessie
Martha and youngest sister Annie
Agnes-Artist, they daughters of an
Irish girl Teresa Murphy CARROLL
Mrs John O`Brien Williams,  WE the
dead & the living continue this
GENOCIDE of the GROTE HOMES
CHILDREN & RANSOM Estate in 3
Parts –
And the legally appointed
GUARDIAN a young man born 1901
gathering knowledge about the
GLOBE he lives upon ...
His name is Georges-ANDRE MALRAUX – (citizen of FRANCE but with blood lines Family HISTON 9th century AD Norfolk (a River) and SUFFOLK to 19th early 20th century – And northern Italy & they rather rural `well-to-doo` because they are not crooks and cruel Masters and Lords ...  : 
From the moment his
name was found upon
the legal WILL in MAY
1938 by JIM JONG and
future Earl LINDSEY No
14,  he was on the list
of those to be killed and
PERSECUTED ...
so Aristocrats of the
sinking BRITISH
EMPIRE could be RICH
RICH RICH ... at this
time FRANCE also had
an EMPIRE ...     
LIR 1934 & afterwards  : 
I had grown up in the Argentine and the Estate had us often travelling the world – we had distant cousins everywhere – we were all kind and civilized ... It was a shock to me to find the Earl and his relatives had a Place on this Clacton seafront – I did not find them kind these relatives to a grandmother I had never known – dead in the last century ...
I could visit Annie anytime – we were artists – I could knock at `Stella Maris` and sit in that comfortable kitchen  – She said there were difficulties with `our niece`   (Teresa Eliz. Gordon now from 1932 Mrs F.J. Ransom wife of his eldest brother)   and it was understood that there should be no entertainments that included the Earl of Lindsay & his family – the two families must go their separate ways – it was hoped the LAW of Britain would be maintained ... her older sister Miss Bessie Martha had spoken quietly with the Earl of Lindsay and explained it would be best to keep communications to a minimum and that there family would assume responsibility for their niece Teresa Gordon now become young Mrs Ransom and hope for improvements as she found herself with a family ...
They could not have been kinder – I was welcome to call whenever I wished & they hoped I would visit IRELAND and stay with their cousins, their Mother`s families and a branch of their father`s family :   I went – but not to bring bad tidings but to enjoy their company & learn a little more about their mother the CLASSICIST and her work on Plato & Harmony and Greek thought ... her work with a sculptor :   I was told that the unholy ennobled companions of their niece had caused the death of a young family of the Murphy family but a child of 6 years had survived and was now a young man :
They did not make it clear to me that a leading villain was Mr JONG and that he made visits when the Earl and his family were at the seaside Place on this seafront ... I was 13-14 years old ... I do not know what they said to my mother Jean and my father Frederick Charles ... they have suffered much from the creeping paralysis of JIM Mr Jong ... Everyone of us was keeping the LAW ...
   L.I.R.  Len Immanuel Ransom   
+++++++++++++++++++++++++++++++++++++++++++++++
1950s- HIDING a
GENOCIDE
Committed 1938 using 2nd World War & on to late 1950s :
1957 – into autumn & there have been since October many maniac visitors to `St EDMUND HOUSE 50 Lancaster Gate Square Bayswater Road off Kensington Gardens –
A young Catholic worker is lured to a false appointment for a future job and is that early evening killed =  the aunt of his friend had known a Mrs Margaret Grote and what she maintained around the Globe for her family and her dead husband – He and friend and another in No 50 Lancaster Gate Square had spoken of this in the Workshop and in the Drawing room ... They did not tell MALRAUX because this might be a private matter between he and General de Gaulle ... (The building is `tapped-bugged` but not by MI5/6 )
If they had been able to speak with ANDRE MALRAUX about the matter it might have saved hundreds of lives = Malraux would recall getting a letter from a Margaret Grote October 1937 thanking him for accepting Guardianship of her niece = and that he would be hearing more shortly ... :  HIS crème-de-la-intellectually brain would have immediately seen the VITAL PIECE to the jigsaw of maniac behaviour about him since 1947 onwards !   The niece of Margaret nee Ransom Grote is living in No 50 and he believes he is carrying out his duties as `Guardian` ... to Greta Ransom who pays this Establishment run by Diocese of Westminster R.C. for her top floor room – and would have grasped immediately he is not sheltering a beggar-child ... ! 
A WORLDWIDE GENOCIDE has wiped out world children educating and entering always those civilized occupations the globe requires – MALRAUX would have grasped and then learned much more :   Of course he would have almost collapsed wondering if General de Gaulle had known all this – was it this world of Politics ... !
( General Charles de Gaulle did not know until March 1962 when he held a copy the WILL of Margaret Grote and read the name of ANDRE MALRAUX as GUARDIAN )
Using the British State by MOONLIGHT massive CUNNING tricks continue 20th century = as the
vermin & Jurassic bog-trotters intended when they learned he ANDRE MALRAUX had not been shot dead late October 1944 when Orders given British Consul   (end October 1944)  to 2 gunmen = one of them was HARRINGTON a psychopath served only 2 years of a 16 years sentence for morphine injecting a baby under 6 months old and attacking the little babe horribly ... Harrington of Scotland has a history of such attacks on small children from 12 years of age ... but lived on the Continent from age 20 years ...
 ( READERS already have turned here to DRIEU – Pierre DRIEU la Rochelle File 2013 File SEAS EDGES – NB:  the `bitching here is not helpful by BAR RAT writers who can publish for `quick dough`  ...`  www.ancestryandtruetales.jimdo.com et al =
1960 January - we VALIANT FEW we dare ask Questions at COLNE ENGAINE January 1960 after talking with the CLOTIS families of JOSETTE an unnecessary VICTIM in all this –
the train ran over her legs 9th-11th November 1944 – many accurate REPORTS collected 1960 onwards = and given by those who were left with this HORROR – Because SCOTLAND EARLS and other criminally insane DOPE ADDICTS, and growers found their FINANCES FAILING 1920s-30s from the EMPIRES they stride about worldwide ...
TRY the early books of a young man called ANDRE MALRAUX 1920s-1930s discovering REALITY ... )
He has always known JIMMIE JONG and the other drug-growing Scotland Earls and Lords = Divinorum Salvia Scotland – he has known Jimmie and Clara and others of their SET since the 1930s & continues to lodge frequently in the PARIS house that Andre Malraux rents – it is  JIM and `Mengele` Harrington (with a 1948 GP-ship of Hong Kong) are key figures in this massive cover-up of the GENOCIDE and the on-going robberies of world wide of the Miracle Estate Philanthropy THOMAS GROTE former HOMES and RANSOM ESTATE worldwide – Heirs Greta Ransom and Len Immanuel Ransom – quietly efficiently running, got off duck-boards 2nd World Wartime, by the father and brother of the two young heirs = KILLINGS were going on and known as `Hunting Big and Little Game`  :    
1957 September :  Living and working at The Catholic MISSION annex French LEGATION St Edmund House 5 Lancaster Gate Square :  he Christopher, called by friends `Kit or `the Chris` was killed early October 1957 and becomes another victim of this GENOCIDE of the worldwide THOMAS GROTE HOMES for CHILDREN begun 1864 cunningly ended 1956 by British Nobles working since 1937  `In the name of The Crown`  those `true blues` Aunt Miss Teresa ` Terry` Mary Butler speaks of to me, Arthur Malone and Andre Malraux :   Some Tribes of Scots Lords of the new Reign 1937 do not agree with these superior education HOMES on  the Ransom seashores of free Nations outside the BRITISH EMPIRE ... :
1957 autumn ANDRE MALRAUX & a sympathetic MINISTER of the Republic of FRANCE  ... at `St Edmund House` 50 Lancaster Gate Square London ...
Files - LIFE at 50 LANCASTER GATE SQUARE 1957-1959/61
NB:   I do not speak French so I heard NO SECRETS and my world of Museums is superior to Politics – and MEN should not enter Politics until they are 60 years :  
A stern faced ANDRE MALRAUX ... " I had a visitor – a Minister of France ... I took him into our Drawing Room and we were to continue our conversation ... Then we heard her insulting the Cat – she was deep in a chair and we had not noticed her ... we listened to her ... kept out of the way – we listened – and it went on - her speech - beyond the normal reactions - to a cat ...  He was warmly sympathetic to our SAGA ... but not having been exposed to Catholicism  felt it was something in her youth – that had her cripple the lives of others ...  "
(((  I wonder if this is the Minister of France who telephoned MALRAUX one morning about this time to say " I may be going mad – but perhaps it is you ..."  (I suppose this was all in French)   MALRAUX called me in as I was about to go to my studies across the Park past `Albert on his Memorial` to the Great Classifying Houses, the Museums ... )))
A BOX OF FROGS LEGS to a FRENCH MINISTER :
A stern and worried ANDRE MALRAUX said calling me into his rooms one morning Autumn 1957
"  I have just had a telephone call this morning from a Minister of France (Finance ?) who asks if I am mad or is he mad :
He has received this morning a parcel and opened it ... and inside a Box of FROGS LEGS and in the middle a big dreadful EYE ... do you know anything about this ?    I said simply NO – and wondered if this was the latest Politics Clubs joke or silly word puzzle ... I said I must go to my studies ... He did know immediately from my calm face that it was nothing to do with me  :  But I wondered if this might harm his reputation in Fair France ... all my world of civilized Museums would rather he was back with them ... rather than this dicey Politics world ...
?  Was this the same Minister that heard CLYTEMNESTRA-Mad Mother Kali-Minotaur actually threatening the Cat ?
SOLVED by ANDRE MALRAUX & MI5 Retired good old men :  FROGS LEGS PRESENT to Minister of France ?  :   " The woman JAMES "  whom Mr Jim Jong Sir James has made mad after 2 years of marriage, and Mrs Nurse-Dollybird-Mengele Harrington and presumably SHEshe Teresa Mad Horse Gordon Mrs R.  liked to PLAY the old EDWARDIAN SUNDAY GAMES as they were called back then :   There was one supplier of Frogs Legs into England and he was down the Thames River ... they bought the box from him – presumably he put a big fishy eye in as some sort of culinary delicacy ...
I do not do these things ... but these aging females did and those a bit older than them ... they are Edwardian England games – sometimes they burn holes in best clothes with FAGS just before someone is to appear at something important ...
Another Game is thieving all electric light bulbs in big hotels and Apartments ... 1957 there is still a man out in the suburbs who buys for a 1penny to 3 pennies USED light bulbs & they know him from the 1920s  :
MAD NOBLES of
Great Britain do not know t
hey are MAD  
IDEA ... If only Lennie and I had asked 1936 to
have a few BIG LUNATIC-NUTTIE-CRANKIE
HOUSES BUILT – perhaps one each in France,
Spain, Portugal, Italy ... THEN we could have
caught all these MAD `true blues` of G.B. &
Scandinavia  and SHUT THEM UP – they could do
carpentry and embroidery but not be allowed out
ever ...    
______________
___________________________________________
BRITISH
ARISTOCRATS
MADNESS ... 19th-
20th centuries ... ... ...
1960 January-early February :   Dr John RAY Ransom  taking an occasional NIGHTWATCH at COLNE ENGAINE once a strong QUAKER Stronghold ... earlier farmed under ROMAN BRITAIN and argued over late ANGLO-SAXON Britain soon after WILLIAM the CONQUEROR of NORMANDY stumbled and grumbled to the British Crown ...
King WILLIE I  :    HE HAS BAD STOMACH PROBLEMS ... a kind faithful COOK he had called TEZLIN would make him a soothing SOUP or GRUEL – a herb that is used in soothing drink for babes when they have indigestion – its called `GRIPE WATER` ...
RECIPE will be included – it is very nasty and nice for a cold winter might – or if a person has tummy ache...  D I L L is the Herb ...